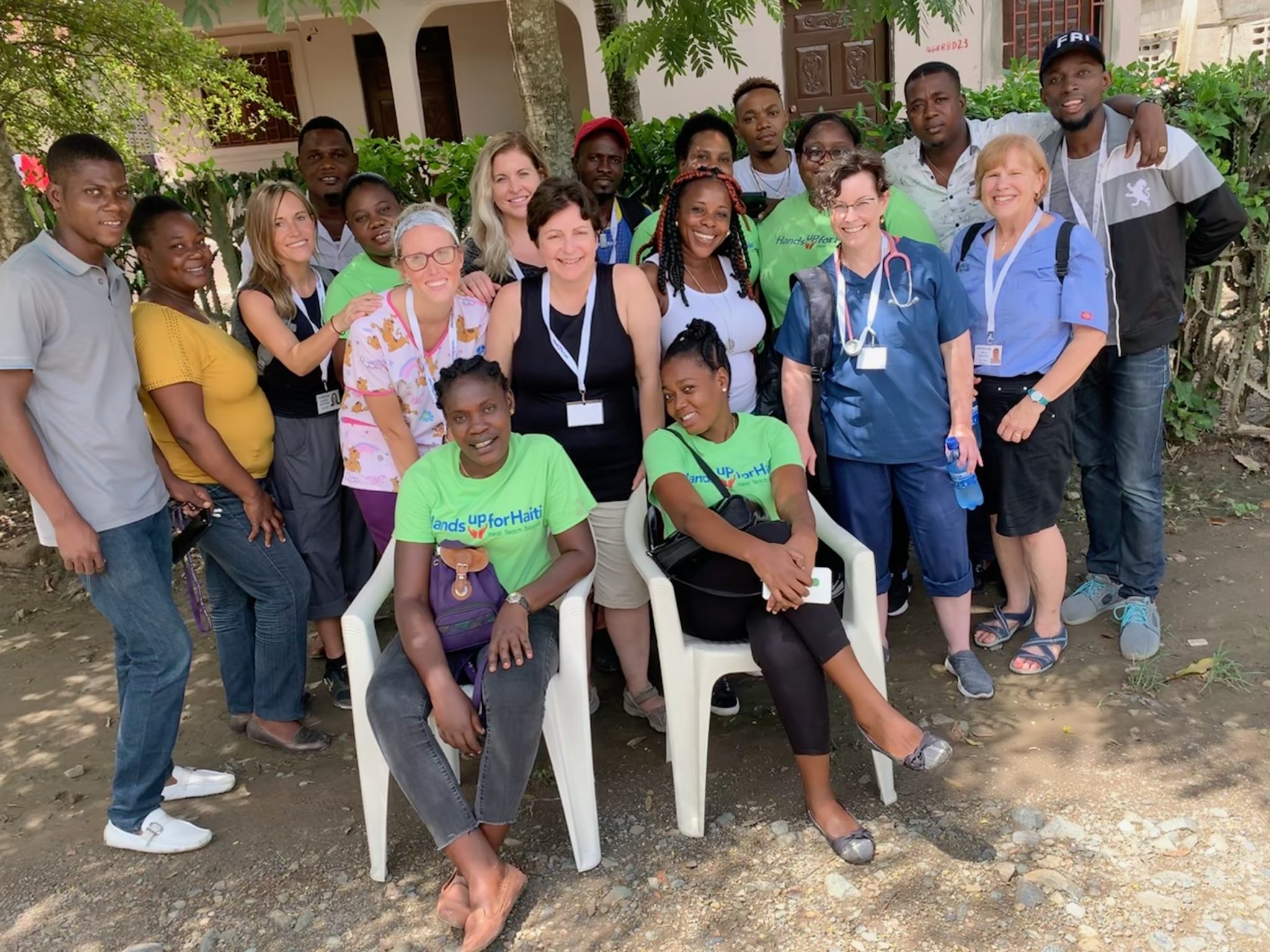 At the end of September, a small group of us traveled to Cap Haitian for the first medical mission since February. As you know, there has been an extreme shortage of fuel in Haiti since the beginning of this year. As a result, the conditions in Northern Haiti are deteriorating daily. Without fuel, there is little electricity: Haiti already has a very poor electrical infrastructure; without gas, they cannot run generators. Many Haitians already do not have enough food, and now the current situation is impacting our families in a very negative way: transportation of goods is hugely impacted, resulting in a shortage of food and clean water. Schools are closed, businesses and hotels shut down, and people are not able to get to their jobs — if they still have them. This means they have less income, and what they have has less value as prices skyrocket due to fuel shortages.
Despite these conditions, I cannot stress enough how our team on the ground has persevered to provide services to the communities HUFH serves. Sometimes at a danger to themselves and at a much higher cost to our organization. Our visit was to support their efforts and bring needed supplies and medications.
Our team consisted of three nurses from Canada, HUFH board member Hope Bechard, Jen Harding, and Jeannelle Morrrisette, who joined three providers from the US, Mary Ann LoFrumento MD, Nancy Montville APN and first time volunteer, Beth Kaplan APN. We saw firsthand the conditions that our Haitian friends are living in. We adjusted our original plans to work closer to our guest house, using the least amount of fuel.
Mama Baby Haiti, a local birthing center that provides both prenatal and maternity services to women and follow up care for the babies, provided clinic space where we saw children that desperately needed medical care. Our in-country team took us to two of the Hands Up for Haiti program sites where, together with our in-country medical providers, we provided care to several hundred families. The medications and supplies we brought were life-saving.
We also treated children and adults with fluoride varnish for cavity prevention and taught several medical education classes to nurses and midwives.
Every time I go to Haiti, there are a few infants or children that we identify who need urgent care in order to survive. This time it was several newborns, unable to breastfeed, who were not gaining weight. Our team was able to obtain formula for these infants, and they are now thriving. For medical and surgical follow-up, we identified a child with a cleft palate and a child with a heart defect identified and referred for follow up care that Hands Up for Haiti will help to coordinate.
Since we could not travel to all of our planned clinics, we did education on sexual health to teens who lived near our guest house on three afternoons. The teens are such a delight, and were so willing to receive as much information as we could give them!
The medical needs in Northern Haiti are so great! The work that Hands Up for Haiti does in those communities is invaluable. We cannot provide care for everyone in those areas, but I assure you that the programs we run truly do save and improve lives
.