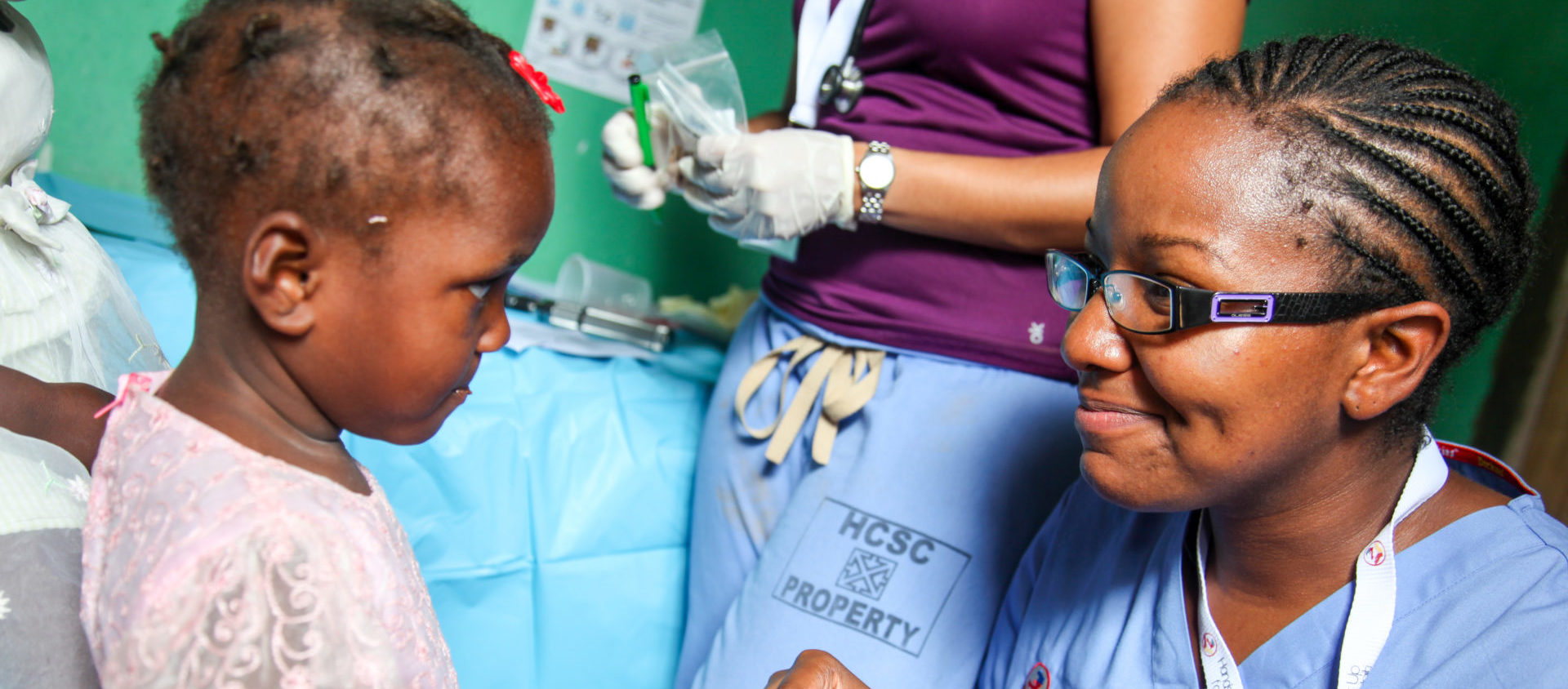 HEAL - TEACH - SUPPORT
--------------
GERI - ANSEYE - SIPOTE

Heal - Teach - Support: These three words define what we do at Hands Up for Haiti. Our mission - to deliver lifesaving health care to the sickest and most impoverished people of northern Haiti - goes beyond the delivery of care: our goals include capacity building of local leaders and programs, support of programming for which local doctors, nurses, community health workers, and support personnel take ownership, and strengthening partnerships with groups that share these goals. We don't just teach and have our visiting teams deliver care: we train our Haitian counterparts to become teachers and program leaders and coordinators. We believe that this capacity building and teaching is essential to the development of a sustainable health care system in Haiti, one with a positive and dramatic impact. We coordinate our efforts with both the Cap Haitien Health Network and the Ministry of Health in Haiti to provide programs in maternal child health, malnutrition treatment and prevention, preserving and restoring vision, preventing cervical cancer and treating chronic illnesses such as diabetes and hypertension. These partnerships and joint efforts magnify the impact of our work.
Haitian Run + Haitian Led = Lifesaving Programs that Build a Better Future
Our Story
HUFH began its work in Haiti in 2010 when a small team of doctors, nurses and other health professionals led by co-founder Dr. Jill Ratner volunteered to contribute their medical knowledge and skills to help heal communities shattered after the devastating earthquake. This first group of medical volunteers was directed to Cap Haitien, located on the northern coast, a city spared much of the earthquake's destruction but still very much in need of medical care for its residents and the many refugees who fled there, especially the children.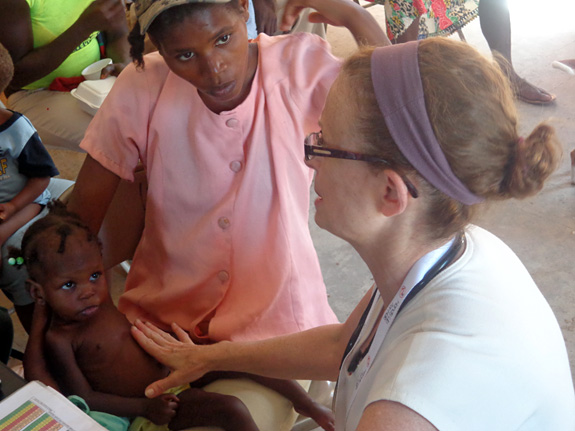 Jill Ratner, MD, cofounder of HUFH
During the past nine years, HUFH has sent over 100 medical teams to Cap Haitien and the surrounding region, initially focusing our efforts on Cap Haitien and Limonade, a rural area not far from Cap Haitien. Our global health teams frequently work in the coastal Bas Limbe region, increasing to the west the areas where our volunteers perform outreach and support the community, its doctors, nurses and community health workers.
Today, HUFH's focuses on health care programs delivered by our Haitian staff to their own communities; we support a Haitian staff of more than 40 medical and other professionals as well as community health workers and lay staff. Our programs include fighting malnutrition, cervical cancer screen and treat, hypertension screen and treat, prenatal care, the community water project, community health education, and a hospital and surgical fund. HUFH medical teams also deliver care in remote areas that have little access to medical care. Medical Education and Specialty Training is conducted for both doctors and nurses. Our Eye team works with their Haitian counterparts to make high quality eye care available. And we have made a commitment to train the next generation of doctors and nurses in our Global Health Education Program. We came in response to a disaster; we stay because we believe in the future for the children of Haiti.
                                   We came in response to a disaster.
              We stay to build a better future for the children of Haiti.
                 We succeed with the help of dedicated people like you. 
---
"During our first trips, many of us heard the phrase, 'You can leave Haiti, but Haiti will never leave you.' Many of us who participated in those first missions carried a piece of Haiti in our hearts after we returned home. Out of that inspiration, Hands Up for Haiti was born and even today it is what continues to drive us and help us carry out our mission."

Mary Ann LoFrumento MD, cofounder of HUFH
Haiti Facts

Life expectancy is 63 years (World Bank 2013)
30% of the population is considered food insecure (World Food Programme 2015)
Infant mortality: 55 per 1000 births (UNICEF 2015)
59 per 1,000 born in Haiti die before reaching their first birthday (Ministry of Health 2012)
Under five mortality rate: 88 per 1000 live births (Ministry of Health 2012)
An estimated 1 in 285 births will result in a woman's death, a ratio about 16 times higher than in the United States (Partners In Health 2014)
About 1500 preventable deaths from cervical cancer yearly, 50 times higher than in the US (GHESKIO Centers 2016)
Waterborne illnesses, such as typhoid, cholera, and chronic diarrhea, account for more than 50% of deaths in Haiti every year
More than 500,000 Haitians, about 5% of the population, are legally blind; more than 80,000 have no light perception at all