Karen Akst Schecter – Executive Director
Karen has had a varied career in both law and business. After earning her BA from Cornell University College of Arts and Science, she graduated first in her class from Fordham University School of Law. Karen clerked for a federal judge in the Southern District of New York, practiced civil law, served as president of her school board during a difficult time in her community, and opened and operated her own business, a fine art and crafts gallery focusing on fairly traded and ethically sourced artisan crafted goods. She has always been a passionate volunteer and life-long social justice advocate. Prior to being appointed Hands Up for Haiti's Executive Director, Karen served as the Director of Programs and Operations. Giving back, fighting for a cause, standing up for others…..it's part of who she, and every member of her family, is.

Thermitus Jean – In-Country Executive Director and Pharmacy Director
Thermitus is a trained pharmacist, and holds diplomas in this field. He is also an accomplished interpreter, speaking Haitian Creole, French, English and Spanish. Before being appointed In-Country Executive Director, Thermitus worked for HUFH as our Assistant In-Country Executive Director and before that, as a translator, pharmacist, volunteer coordinator and as our Haiti Village Health Site Administrator where he managed the guesthouse and clinic at our Global Health training site. He has organized the community to clean large areas of the beach, polluted from offshore, stressing the connection between the environment and heath. He is very dedicated to the people in his home village of Labadee, where he has set up community projects for youth. He is a talented artist and musician.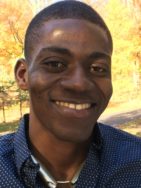 Fritznel Jean, Av. – Human Resources Manager and Legal Liaison; Asst. In-Country Director
Fritznel, an attorney by education, has a varied background and a diverse skill set. Certified in customer service, crowd management and technical first aid, Fritznel handles communication and ONG administration and is the Coordinator of Emergency First Aid in Labadee, a farming village outside of Cap Haitian where he was born and raised. Fritznel worked as an interpreter for about 10 years. He first began working with NGOs in 2007, when he served as General Secretary of Heart Together for Haiti, followed by a position as logistician for the Computer Center for Kids. After working for Royal Caribbean Cruise lines, Fritznel joined HUFH & HVH, a former partner of HUFH, as coordinator of the Sante Pou Yo Clinic of Bas-Limbe. After earning his legal degree, Fritznel was named HUFH Legal Liaison and Manager, serving as HUFH's in-country general counsel and director of human resources and recently became our Assistant In-Country Director.

Rose-Laure Jeanty, M.D. – Medical Director
After earning her medical degree in 2009, Rose-Laure served as a generalist physician at Promoteur Objectif Zerosida, with Médecin Sans Frontières/Doctors without Borders, and at Orphelinat Maison D'Espoir. She currently serves both as the physician in charge and medical director at the Shada Clinic and as the Head of Rehabilitation Services at Hopital de la Convention Baptiste D'Haïti (HCBH), one of our partner hospitals, and she is the liaison between both to ensure that patients referred by HUFH receive appropriate follow up care. As HUFH's in-country medical director, Dr. Jeanty provides direct supervision for all of our health care programs and direct care to the patients in those programs. She also leads the in-country medical outreach team, bringing mobile medical clinics to communities who have no access to basic health care.

Youselene Pierre-Louis – Director of Nursing
After earning her degree in nursing at the Notre Dame de la Sagesse in Cap-Haitien in 2009, Youselene continued her training with courses in counseling, Helping Babies Breathe, massage for babies, and most recently, in Helping Babies Survive. She trained in several hospitals including Justinian University Hospital, Fort St Michel Hospital, and the Health Center of La Fossette. In November 2010, Youselene began working at the cholera treatment center at Carrefour la Mort with Médecins sans Frontières. From September 2011 to September 2015, she worked as the Head Nurse at the Sante Pou Yo Clinic of Bas-Limbe, directing the prenatal and post partum care and malnutrition programs with the NGO Haiti Village Health, a former partner of HUFH. In October 2015, she was promoted to Director of Nursing at Hands Up For Haiti. In this position, Youselene coordinates all nursing activities related to the malnutrition program and supervises the program nurses at each of the sites; she also runs a monthly prenatal and postpartum clinic in one location.

Manol Isac, M.D. – International Consultant
Manol, a physician and public health professional, served for several years as HUFH's immediate past In-Country Executive Director. He stepped down from that position recently to pursue different interests and now serves as our International Consultant and an advisor to the US Board of HUFH. After completing medical school at the Université Notre-Dame d'Haïti, Manol continued his education in public health. He earned a Certificate in Humanitarian Action from Learning Center of the United Nations, a Certificate of Master in Global Health from the Global Health Learning Center jointly run by Hopkins University and USAID, a Certificate in Common Infectious Diseases and Women's Health from the Women's Association for Health and Education, a Certificate of Logistic Chain and Management from AD HOC Center of Training, and a degree in Computer Technology. Manol, who is passionate about serving his country, has effectively used his talents and experience to help improve the public health system in Haiti: prior to joining HUFH in 2014, Manol worked as Medical Officer for World Vision International for 2 years, Collectiva Mujer y Salud as Local Coordinator and at Health For All as Volunteer Consultant.

LaMar Parkin – Director of Special Projects
LaMar is a finance professional at IBM. Currently the Chief Financial Officer for IBM's Brokerage Services (formerly Gravitant), LaMar has worked in many capacities in both finance and accounting at IBM. He graduated cum laude with his degree in accounting from BYU's Marriott School of Management in 2002. Over the years he has worked as a volunteer with many service organizations including Big Brother/Big Sisters, YMCA, as well as various soup kitchens, hospitals & schools. He has served as an assistant Scoutmaster for a local troop of the Boy Scouts of America for over 6 years. He became involved with Hands Up for Haiti through his wife Amy, a Nurse Practitioner, who is a founding member, and, before he assumed his current position, led the organization's growth first as its Executive Director and then as its Chief Financial Officer.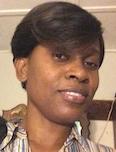 Nelly Osias, M.D. – Program Director, Cervical Cancer Screen & Treat
Dr. Nelly Osias earned her medical degree from La Escuela Latino Americana de Cuba in 2006 and completed her residency in OB-GYN at Justinien Hospital in Cap Haitien, where she is currently an attending physician. Nelly had a dream: to rid the women of Haiti of the scourge of cervical cancer. More women die from cervical cancer in Haiti than from any other type of cancer, with an estimated 1,500 preventable deaths each year, the highest reported incidence of cervical cancer of any country in the world, 50 times higher than the rate in the United States. That is because, until now, pap smears or other screening programs, taken for granted in the developed world, has been unavailable to most Haitian women. To realize her dream, Nelly collaborated with HUFH to establish our cervical cancer screen and treat clinic in Limbe, just south of Cap Haitien, where she has screened to date thousands of women.

Miguel-Ange Michel – Malnutrition Program Administrator & Shada Site Director
Miguel-Ange first began working at the Shada clinic in 2008 as a volunteer. He began to work for HVH, now merged into HUFH, in 2011, and for HUFH in 2012. He is currently studying Administration of ONG and accounting at AHEC School in Cap-Haitian. Previously, he studied political science at the Police Academy in Port-au-prince and information technology at Dominicano Haitiano Centro Tecnologico in Cap-Haitian. About his  role as the Shada site and Malnutrition Program, director, Miguel-Ange says: "In my role, I hope to make the program go better. I'll work to improve it but I need your help to do so."

Frantz Toussaint – Community Water Program Director and Community Educator
Frantz is currently studying civil engineering and advanced mechanics at the University Roi Henry Christophe (URHC). Before joining HUFH, Frantz worked as a maintenance technician at Club Med Hotel in Turks and Caicos. Frantz, who speaks Haitian Creole, French, English and a little bit of Spanish, started with hand up for Haiti (HUFH) as a translator for visiting teams, where he worked closely with our water well group and where his talents as an educator and an engineer became clear. Frantz has been our Community Water Program Director and Community Educator for the last several years, overseeing the construction of six water wells and the maintenance of 13, and educating the communities on safe water and well maintenance.

Wisly Lindor, NP – Eye Team Liaison, Medika Mamba and Hypertension Program Officer
Wisly, who earned his B.S. in nursing, received his Master's degree as a Nurse Practitioner two years ago. He also has specialized training in ophthalmology. After working at the Grace the Children Hospital in Delmas, Wisly joined Hands Up for Haiti shortly after receiving his Masters. He is our in-country coordinator for the Hypertension Screen and Treat Program, works with the eye team as the local liaison and runs the malnutrition program in Dondon.
HAITI NURSING STAFF
Rose-Lourdes Dorvil - Malnutrition Program Nurse, Limonade
Verline Alfred - Nurse in Charge, Shada
Geralda Saint Fleur - Malnutrition Program Nurse, Dondon
Guerline Jean Robillard - Hypertension & Malnutrition Nurse, Robillard
Virginia Joseph - Hypertension Program Nurse, Dondon
Rosemarie Dulasse Joseph - Malnutrition Program Nurse, Shada
Mimose Compere - Malnutrition Program Asst. Nurse, Limonade
HAITI COMMUNITY HEALTH WORKERS
Edlin Alcime - Shada II
Guerline Thermitus - Robillard
Josiane Bien-Aime - Shada
Marielle Colas - Limonade
Pascal Jean, Agent Sante - Bod me Limbe
Theodor Desamours - Limonade
Wandy Jean - Dondon
Wideline Mondesir - Robillard
Willem Toussaint - Dondon
SHADA CLINIC STAFF
Wildine Jean-Baptiste - Assistant Pharmacist
Philomene Joachin Gracius - Matrone
Moline Lithius - Laboratory Technician
Wilmane Minoche - Archivist
Odina Augustin - Clinic Manager
Chenet Augustin - Clinic Manager
Franck Lamy - Clinic Manager
HAITI SUPPORT STAFF
Altes Jean - HUFH Office Security
Jodelin Jean - HUFH Team Support