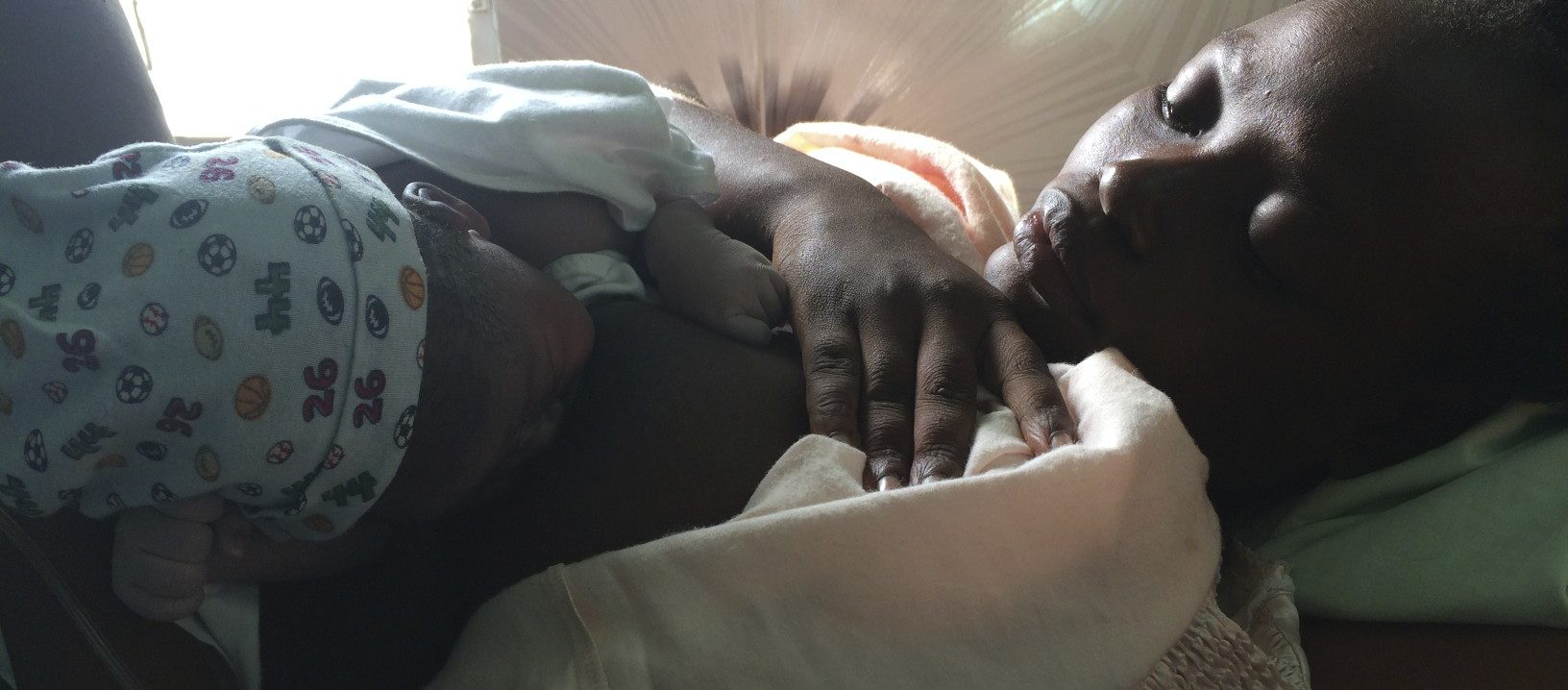 Haiti has the highest maternal mortality rate in the Western hemisphere. An estimated 1 in 285 births will result in a woman's death, a ratio about 16 times higher than in the United States. (Partners in Health 2014)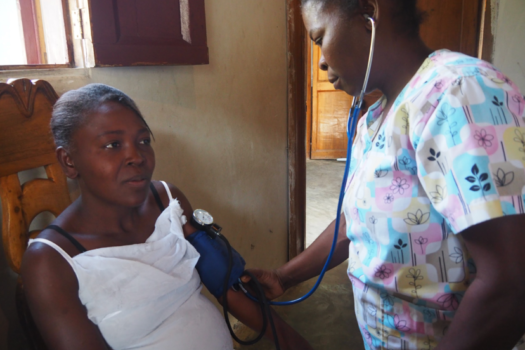 PRE- & POSTNATAL CARE, EDUCATION & NUTRITION
HUFH program nurses run prenatal clinics in Limonade, Bois -de-Lance, Robillard and Madeleine in Cap Haitien, assisted by our TSKs (community health workers) who help identify women in need of care. Expectant moms receive regular medical check-ups, essential nutrients, and education on pregnancy, birth and newborn care. All women in the program are screened for diabetes and hypertension, treated for medical problems as needed, and given a safe birth plan, including referrals to partner hospitals for high risk deliveries, using HUFH's emergency referral fund. Our program OB-GYN visits each site and examines all women monthly. After giving birth, lactating moms continue to receive nutritional supplements and post-natal medical care.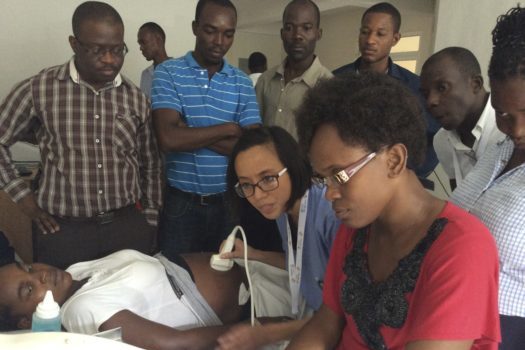 OBSTETRICAL TRAINING
In 2015, HUFH donated portable ultrasound machines to two of our partner hospitals, Hopital de Convention Baptiste Haiti (HCBH) and Justinian, and, continuing a program we began earlier, we offered an intensive two-day workshop on advanced ultrasound techniques for recognition of life threatening conditions in pregnant women.
HUFH is continuing this training with the residents at Justinian Hospital via telemedicine conferences. Ultrasound evaluation of pregnancies has taken on additional urgency in light of the mosquito-born Zika virus epidemic and the subsequent risk of having babies with microcephaly, a condition when a baby's head is smaller than expected, potentially causing serious developmental disabilities.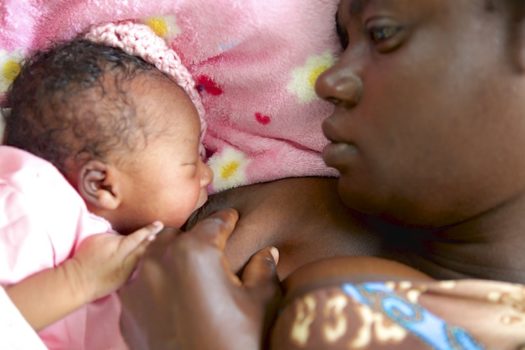 MATERNITY CENTER SUPPORT
HUFH is committed to working closely with our partners in maternal health, such as Hope Health Action, Konbit Sante and Mama Baby Haiti, to help support their prenatal outreach, maternity centers and ambulance corps to reduce the maternal mortality rates.