Allison Platt, M.D., FAAP – President
Allison is a pediatrician in full-time practice for more than ten years in Mount Kisco, New York. After graduating from Barnard College in 1998, she received her Medical Degree from New York University School of Medicine in 2002 and completed her training at New York University Medical Center and Bellevue Hospital Center. She has been on faculty at New York Medical College since 2006, a clinical preceptor to first-year medical students. Allison became interested in Global Health through Hands Up for Haiti. Since October 2011, she has been a trip leader, active in providing medical care at Haitian Clinics, implementing the malnutrition program, improving access to clean water and educating Haitian doctors, nurses and healthcare workers. Through her work for Hands Up for Haiti, Allison continues her commitment to improving the lives of the Haitian people. She resides in Westchester, New York with her husband and their two young children.

Wendy Marx, M.D. – Vice President
Wendy is a pediatrician who until recently was in private practice in Mount Kisco, New York. She graduated from Cornell University and received her medical degree from Cornell University Medical College (now known as Weill Cornell Medical College). She did her pediatric training at Mount Sinai Medical Center, where she also served as a Clinical Instructor before moving to Katonah, New York. After almost 20 years in private practice, Wendy decided to pursue more personally fulfilling interests, which led her to her first medical mission with Hands Up for Haiti in January 2013. Since that time, she has become a trip leader and a member of the Medical Committee, and looks forward to continuing the critically important work of the organization.

John Partenza – Treasurer
John has over 39 years of healthcare finance experience. Currently, he is the Senior Vice President & Treasurer of Northern Westchester Hospital (NWH) in Mount Kisco, New York, a position he has held since 1989. John's administrative expertise includes the development and oversight of NWH's financial operations, budgeting process, and fiscal administration of a multi-million dollar organizational budget. In addition to supervising 185 employees, John is responsible for overseeing the departments of Patient Financial Services, Fiscal Services, Health Information Management, Laboratory, Radiology, and Information Technology, and he has been responsible for securing financing for capital projects. John is a graduate of Pace University and earned his Fellowship in the Healthcare Financial Management Association. He also teaches and lectures in the financial healthcare management field. John is married and has one son and two grandchildren.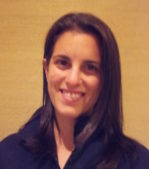 Stephanie Korn, R.N. – Secretary
Stephanie is a Registered Nurse, currently working at New York-Presbyterian Hospital in pediatrics. After graduating from Barnard College in 1998 and while attending Bank Street College of Education (2000), she taught at The Brearley School for five years. After ten years at home raising her children, Stephanie decided to become a nurse, and graduated from Pace University with a Bachelors of Nursing in 2014. She became interested in Global Health through Hands Up For Haiti in 2012 and has been on multiple pediatric missions. Stephanie is now working on the Hypertension Program, hoping to provide long-term care for adult Haitian patients. She feels passionately about her work in Haiti and is committed to helping the Northern Haitian community.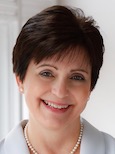 Mary Ann LoFrumento, M.D. – Immediate Past President
Mary Ann is a pediatrician who after two decades in private practice became an author and specialist in newborn care and a leader in Global Health education.  A graduate of Barnard College and the University of Pennsylvania where she received her medical degree, she completed her training at Children's Hospital of New York, then known as Babies Hospital of Columbia Presbyterian. She is currently a Clinical Assistant Professor of Pediatrics at Columbia University. Mary Ann is one of HUFH's co-founders. She created the Global Health Education Program for the organization and is dedicated to introducing medical students and residents to the challenges of working in Haiti. For over a decade she coordinated the Global Health programs for Atlantic Health System residents in Pediatrics, Family Medicine and OB-GYN. In 2019, she received the New Jersey State Governor's Jefferson Award for Public Service in the Ambassador category, a recognition that her volunteerism has made the world a better place.

Jill Ratner, M.D. – President Emeritus
Jill, HUFH's co-founder and a key driving force, recently retired after more than three decades as a pediatrician. While in active practice, Jill served as Chief of Pediatrics at Northern Westchester Hospital and was Chief of the Pediatric Department at CareMount Medical. Jill graduated as a Durant Scholar from Wellesley College, attended medical school at Boston University, and completed her training at Children's Hospital of New York, then known as Babies Hospital of Columbia Presbyterian. After raising two children, she committed to improving the global health of children through her work in Haiti, work that has been life changing. Her initiatives include leading missions to Haiti each year, bringing new volunteers with her, and working for the organization while at home. She chairs the HUFH Medical Committee, a role that allows her to be instrumental in the creation and ongoing work of our malnutrition program, the delivery of medical education in Haiti, including championing Helping Babies Breathe and Essential Newborn Care, and guiding HUFH's involvement in the battle to eradicate cervical cancer in Haiti.

Hope Bechard Poole, R.N.
Hope is a registered nurse from Ontario, Canada. She provides care to a wide variety of patients and has worked throughout the west coast of Canada in rural areas. Her passions are education of nursing students and emergency nursing. Hope took her first trip to Haiti in 2010 after the earthquake inspired her to want to help, and has returned many times since with a variety of organizations. She started volunteering with Hands up for Haiti in 2012 and has been actively involved ever since, focusing on expanding HUFH's global health program for nurses and specifically partnering with Lambton College's BScN program.

Ted Birkhahn
Ted Birkhahn is president and partner of Peppercomm, a leading marketing and communications agency with offices in New York, San Francisco and London. Ted is in charge of client services and managing agency operations for the 100+ person firm. He is also an adjunct professor at Yeshiva University in New York where he teaches a course in digital communications and serves on the College of Charleston's Department of Communication Advisory Council. He has the pleasure of serving as a member of the board for Hands up for Haiti where he counsels the organization on brand and communications matters.

Hemant Kairam, M.D.
Hemant Kairam, a pediatrician in private practice and a strong advocate of Global health, is the Vice-Chair of Pediatrics at Overlook Medical Center. An award winning pediatrician and teacher, Hemant is a Clinical Assistant Professor of Pediatrics at the Sidney Kimmel College of Medicine/TJU. The newly named Director of the Pediatric Global Health Program at Goryeb Children's Hospital and Overlook, Hemant helped found HUFH's Global Health program, leading his first team of residents and nurses to Haiti in 2011. His passion for inspiring the next generation to help those with limited resources continues to this day, as Hemant leads at least one HUFH medical mission to Haiti each year and continues to help direct the program. Hemant lives in New Jersey with his wife Dr. Neeraja Kairam and their three children. He hopes someday to make global health a family affair.

Lynn Perton
Lynn is a dedicated, lifelong public health nutrition leader. A registered dietician, she received a B.S. in Community Nutrition from Penn State University, an M.A. in Health Education from Teachers College, Columbia University, and completed a Dietetic Internship at Brigham and Women's Hospital in Boston. Now retired, Lynn has more than 30 years of progressive leadership experience. She served as the Director of Nutrition Pediatric Ambulatory Care, St. Luke's / Roosevelt Hospital and spent 26 years as the Regional Program Director for the NYS Metropolitan Regional Office, responsible for numerous feeding programs. Lynn co-founded the vibrant New York City Nutrition Education Network. Passionate about helping those in need, she currently volunteers to help improve the literacy of young children, serves as a greeter for the Make A Wish Foundation, and works with Neighbors Link Immigrant Center. Lynn's first trip to Haiti was in January 2014 and she continues to travel annually on pediatric trips. She focuses her efforts on providing support for HUFH's nutrition programs and our "Travaye Sante Kominote" (TSK – Community Health Worker) Program.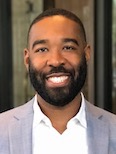 Bobby Derival
Bobby is a public health professional with more than eight years of experience in dynamic, multi-disciplinary environments. After graduating from Fordham University, Bobby earned both a Master of Arts in Public Health and a Master of Arts in International Peace and Conflict Resolution from Arcadia University. Currently the Chief Operating Officer of a home health care agency, Bobby previously worked as a Project Officer examining the links between housing, architecture and health. Bobby has a proven record of generating and building relationships, managing complex projects, and adapting goals/objectives to meet emergent opportunities. A second generation Haitian-American, he brings to the HUFH Board a unique understanding of the culture and challenges of the people of Northern Haiti.

Barney Softness, M.D.
Barney is a general pediatrician and a specialist in pediatric endocrinology and diabetes. In addition to his private practice in Manhattan, Barney is the Co-Director of the Pediatric Diabetes Team at the Naomi Berrie Diabetes Center, New York Presbyterian Hospital.  A graduate of Amherst College, Barney received his medical degree from the Columbia University College of Physicians and Surgeons, where he is an Associate Professor of Pediatrics. Always passionate about Global Health, Barney has gone on medical missions to Africa, Asia and Central and South America over three decades.  He has been involved with HUFH since 2014, and has been on three missions to Cap Haitien, providing direct care and helping to educate local health professionals on issues related to endocrinology and diabetes.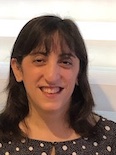 Alexis Capozzoli, M.D.
Alexis, a pediatrician in private practice at Skylands Pediatrics in New Jersey, received her BA from American University in 2005, where she studied both biology and philosophy. After working for a year as a mental health worker at a psychiatric hospital, she earned her MD from St. Georges University in Grenada in 2010. As a resident in training at Morristown Medical Center, Alexis first joined Hands Up for Haiti in 2012 on one of our earliest global health trips, returning as a volunteer annually since and becoming a team leader in 2016. Away from her desk, Alexis focuses on family, friends and her puppy, who she named Shada after one of HUFH's clinical sites, and is active in helping people register to vote. Passionate about caring for those in need, and with a lot of love to offer, Alexis has just been certified as a registered foster home for the New Jersey Division of Childhood Placement and Permanency (CPS).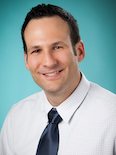 Adam Handler, M.D., FAAP
Adam is a pediatrician in Parsippany, NJ. A graduate of New Jersey Medical School in 2011, Adam completed his pediatrics residency at Albert Einstein-Jacobi Medical Center in 2014 where he received the department's award for Excellence in Medical Student Teaching in 2012, 2013, and 2014. Since entering private practice, Adam was named a "NJ Top Doctor" by Healthy Living magazine every year from 2015-2018, and he was also named "Favorite Kids Doc" by NJ Family Magazine every year from 2016-2019. Adam also serves as a preceptor for medical students at the Sidney Kimmel Medical College of Thomas Jefferson University. Adam joined his first global health trip in January 2016 on a team let by fellow Board Member Dr. Hemant Kairam, and returned in 2018, 2019 and 2020. He is committed to working hand in hand with our Haitian leadership and to training the next generation of health professionals, both in the US and Haiti. Adam has watched the evolution of Haitian Run – Haitian Led, believes in it, and has confidence that our team on the ground has a sustainable operation.