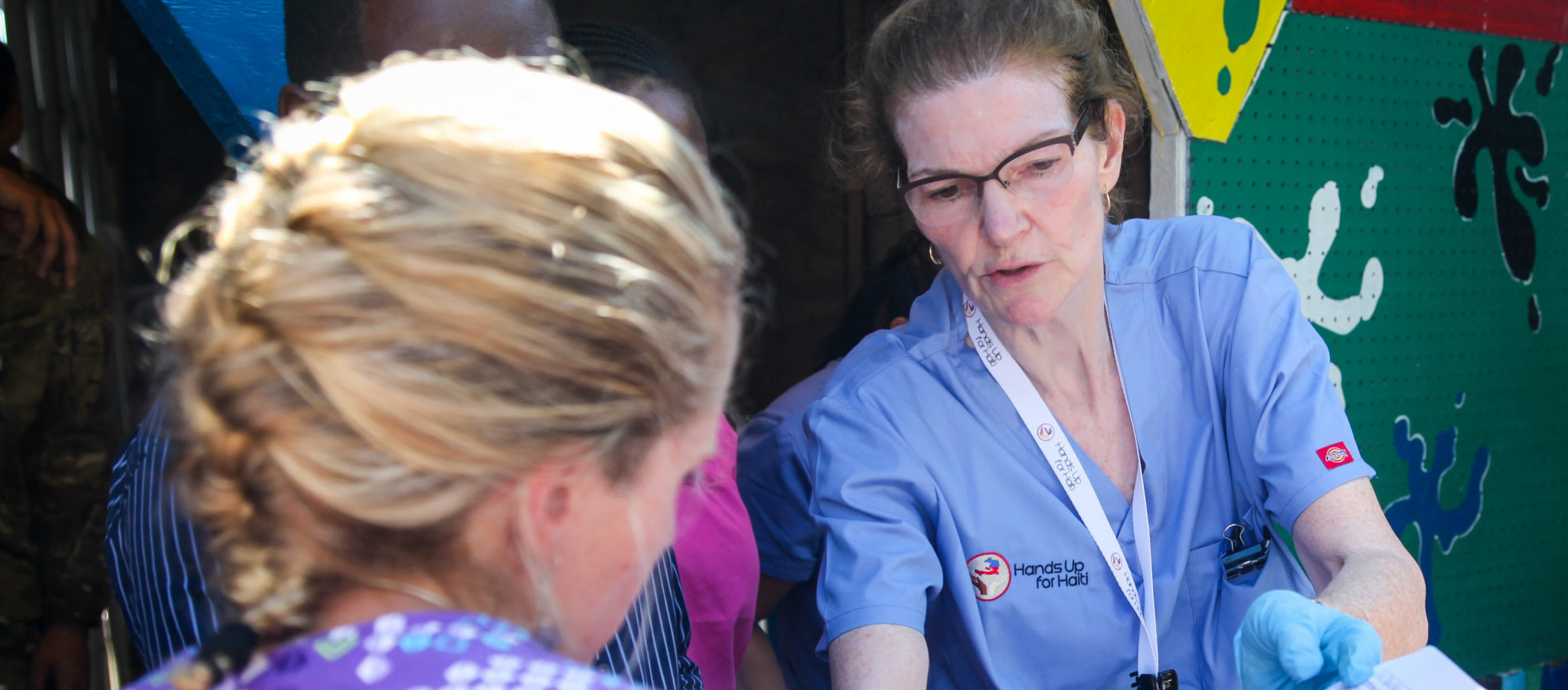 HUFH has an established education program that strives to offer a meaningful global health experience to physicians, nurses, and other medical professionals in training, while also providing them with the opportunity to work towards sustainable health care in Haiti. The core pillars of the Global Health Education Program reflect the core values of Hands Up for Haiti: mutually beneficial education, mutual respect, community consultation and collaboration, and sustainability to the population in the area.
Hands up for Haiti recently created a global health training program specifically for nursing students. Following the core pillars of HUFH's Global Health Education Program, the nursing students work under the guidance and in collaboration with experienced nurses and doctors to provide medical care and education to the people of Haiti. Our goals include promoting a self-sustaining network of Haitian health care professionals through the sharing of knowledge.
The Global Health Program will follow a set curriculum both pre-trip and while in Haiti. Pre-trip training for the students includes the development of teaching plans, attending presentations and workshops that are directly related to the work they will be doing while on their trip to Haiti and fundraising for their projects.
While in Haiti the students have the opportunity to work with both the visiting teaching staff and with Haitian health care providers and to promote health by teaching community members and sharing knowledge with Haitian nursing students. The team members will teach Helping Babies Breathe and other topics to the nursing students at the Roi Christophe University. They work in collaboration with them, will hold adolescent workshops on topics including puberty and sexual health, participate in medical outreach clinics, and engage Haitian women in topics such as cervical cancer, domestic violence and preventing illness.