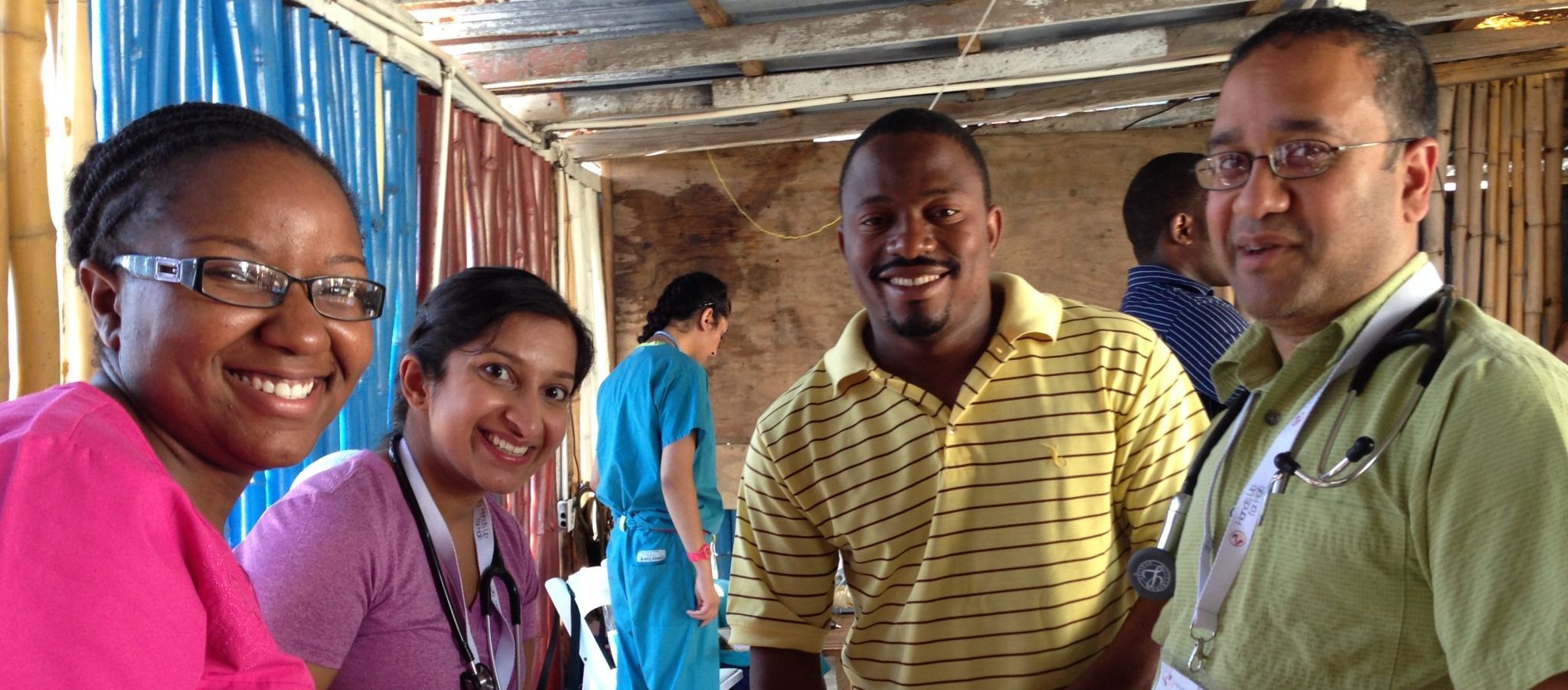 HUFH has an established education program that strives to offer a meaningful global health experience to physicians, nurses, and other medical professionals in training, while also providing them with the opportunity to work towards sustainable health care in Haiti. The core pillars of the Global Health Education Program reflect the core values of Hands Up for Haiti: mutually beneficial education, mutual respect, community consultation and collaboration, and sustainability to the population in the area.
GHE Program for Medical Residents
HUFH's Global Health Education Program, offered in coordination with the academic institutions listed below, is for residents in primary care specialties such as Pediatrics, Family Medicine, and OB-GYN. The goal is to improve access to primary health care for people in the regions of northern Haiti, while training the next generation of medical professionals to deliver effective health care in a country with limited resources and an underserved population. Using a unified curriculum and standard guidelines for treatment, the residents receive preparation and supervision from the faculty in their own hospitals and then in country supervision during the missions.
Recognizing that global health is both a field of practice and a field of study, we encourage residents to participate to gain skills, knowledge and experience in the field. All learners are expected to view their role as part of a team that not only includes, but is vitally dependent upon, our Haitian medical and support staff. All volunteers, interns and researchers must undergo a pre-departure training program that addresses ethics, cultural sensitivity and responsiveness, safety, and health and well being.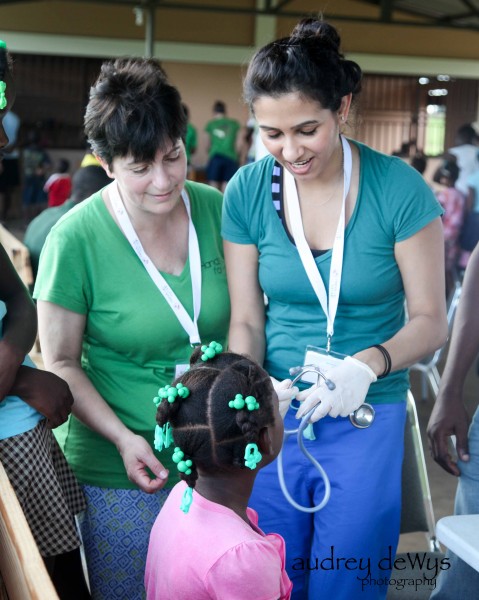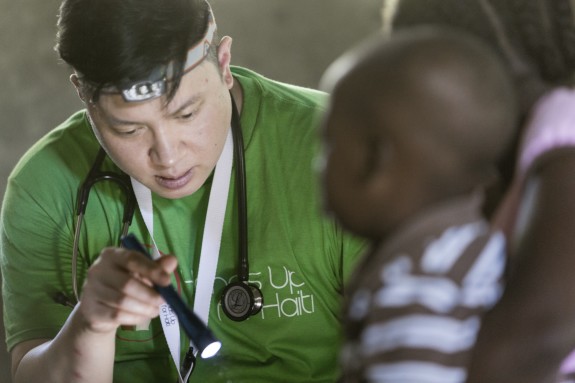 ---
Part of the mandate for global health education and experience is to create greater awareness of the challenges to health equity. Advocacy is an important part of this work and trainees who participate are expected to share their experiences and knowledge with colleagues and communities at home. Any research projects must be clearly defined and in line with values of Hands Up for Haiti, and must have ethics approval (institutional IRB).
Affiliated Institutions
The following institutions work with HUFH and send teams of faculty, residents (pediatric and family practice) and nurses to the Bas Limbe region, coordinating curriculum, pre and post trip programs, and research efforts.
Goryeb Children's Hospital, Atlantic Health, Jefferson School of Medicine
K Hovnanian Children's Hospital. Jersey Shore Medical Center, Rutgers Robert Wood Johnson Medical School
Alfred I Dupont Nemours Hospital for Children/ Jefferson School of Medicine.
Memorial University of Newfoundland, Canada.