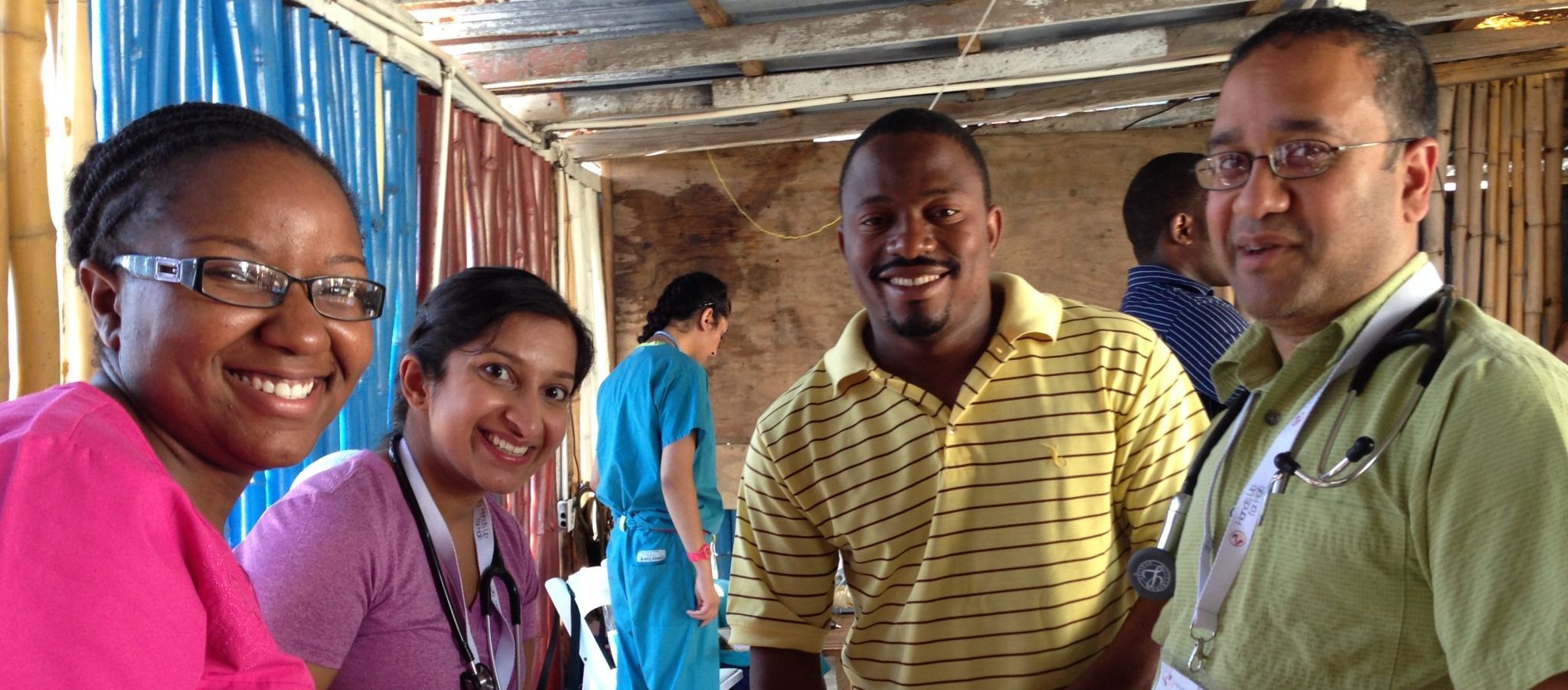 Although currently on hold due to the State Department travel restrictions, HUFH is very proud of the  education program that for over a decade provided global health experience to physicians, nurses, and other medical professionals in training. More than 250 volunteers participated in this program from multiple medical centers in US and Canada.
The core pillars of the Global Health Education Program reflected the core values of Hands Up for Haiti: mutually beneficial education, mutual respect, community consultation and collaboration, and sustainability to the population in the area.
GHE Program for Medical Residents
HUFH's Global Health Education Program, started by Pediatricians, Dr. Mary Ann LoFrumento and the late Dr. Hemant Kairam encouraged students and residents to learn the challenges of delivering health care in resource poor countries like Haiti and to view their role as part of a team that not only includes, but is vitally dependent upon, our Haitian medical and support staff. Over the years the program was expanded to include residents in OB-GYN and Family Medicine.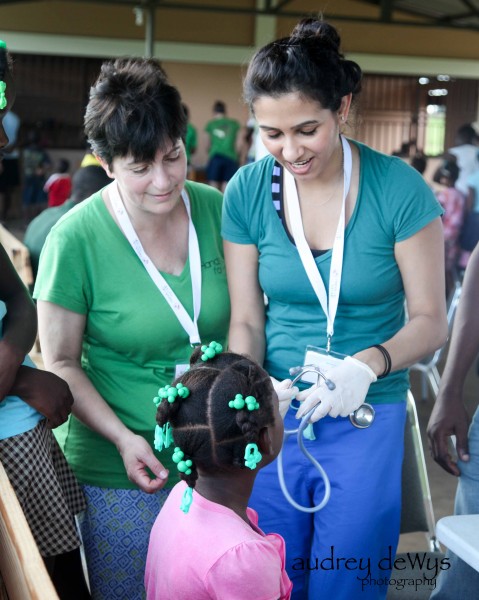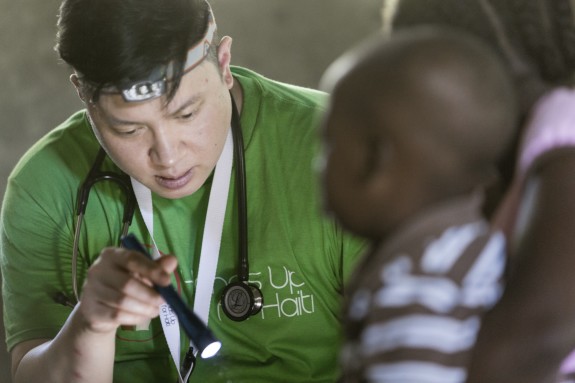 ---
Part of the mandate for global health education and experience is to create greater awareness of the challenges to health equity. Advocacy was an important part of this work and trainees who participated were expected to share their experiences and knowledge with colleagues and communities at home. Multiple research projects were carried out in collaboration with our Haitian staff and research findings were presented at national meetings.
Affiliated Institutions
The following institutions worked closely with HUFH and sent teams of faculty, residents (pediatric and family practice) and nurses to the Cap Haitian, Bas Limbe and Limbe regions, coordinating curriculum, pre and post trip programs, and research efforts.
Goryeb Children's Hospital, Atlantic Health, Jefferson School of Medicine
K Hovnanian Children's Hospital. Jersey Shore Medical Center, Rutgers Robert Wood Johnson Medical School
Alfred I Dupont Nemours Hospital for Children/ Jefferson School of Medicine.
Memorial University of Newfoundland, Canada.