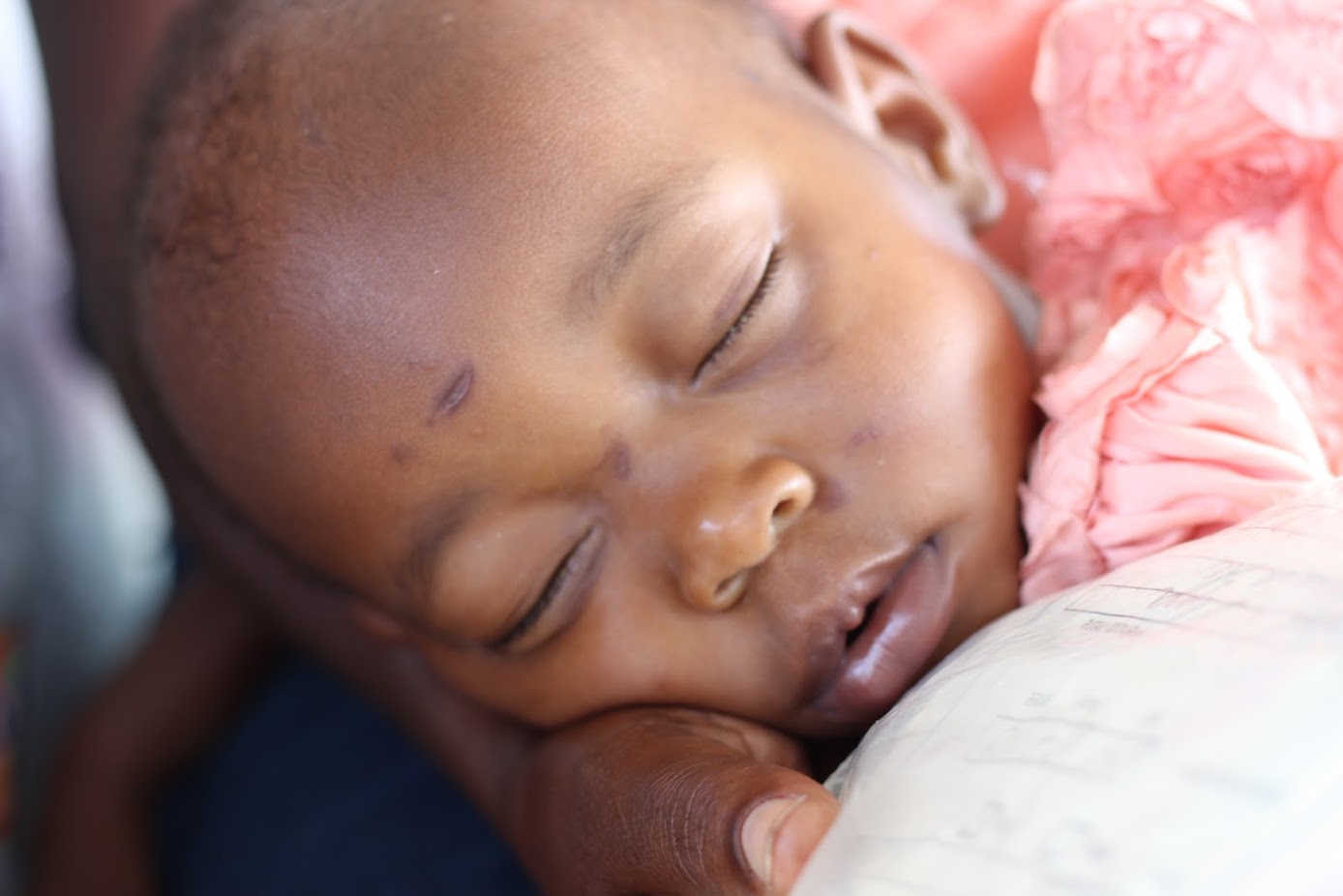 When disaster strikes a place like Haiti, the first impulse as a medical humanitarian organization is to rush a team to help out on the ground or send lots of supplies without knowing if they are really needed. But there are many ways to help in a disaster and one of the best ways for a nonprofit like HUFH is to find a partner on the ground already involved in the affected area. Thanks to the Cap Haitien Health Network, HUFH was connected to No Time for Poverty (NTP), the nonprofit organization that runs the Klinik Timoun Nou Yo (Kreyol for "Our Children's Clinic") in Port-Salut on the southern coast, an area devastated by the hurricane with over 85% of the homes either destroyed or damaged.
Klinik Timoun Nou Yo is the only pediatric center in a large area serving 60,000 people. NTP's mission is very similar to that of HUFH: "to provide children living in poverty with accessible, affordable, high quality medical care." Michele Boston, NTP's Executive Director, who was in Haiti immediately after the hurricane, just returned and reports on the impact that this help – made possible by the generosity of our donors and volunteers –  has made on the clinic and the community that it serves. With the help that we sent, NTP has been treating acutely malnourished babies and children.
Michele reports:
"We have been operating with a full staff despite the fact that so many lost their homes. We have been providing food and clean water to our staff to at least lessen that burden.
Klinik Timoun Nou Yo (KTNY) was the first beneficiary of aid from outside organizations because we were the only anything up, running, and attending to the hundreds of children needing immediate care. . .
Our greatest need is feeding young children who cannot benefit from the food relief programs which are mainly aimed at feeding adults. Childhood malnutrition is rampant, even in babies under 6 months. In light of this, we focused our efforts in securing Medika Mamba for older infants and toddlers and nutritional supplements for babies."

As we all know, there is no substitute for breast feeding as mother's milk contains the most nutrients for baby and is the perfect baby food. Like HUFH, KTNY adheres to and promotes this practice: breastfeeding counseling is paramount in its well baby clinic and, in support of this training, KTNY actually bans baby bottles at the clinic. Michele reports, however, that particularly as a result of the hurricane, there are a significant number of babies who have no access to mother's milk. This can be due to a number of factors: a mother may not produce milk, or might have inadequate quantities of milk for various reasons. In Port-Salut, there are many infants who are living with a caretaker rather than a biological mother.  The trauma of the hurricane did not help. Michele told of one breastfeeding mother who was so terrified by the Hurricane that her milk dried up. These babies need baby formula for their very survival.
Thanks to the amazing outpouring of help from the Hands Up for Haiti community of donors and volunteers, KTNY is now able to fill this critical gap, supplementing donations of medika mamba for children over one year and purchasing formula in country.  As Michele said:
"That's a lot of baby food! That's a lot of nourished babies! We are overwhelmed by HUFH's willingness to share funds. We promise to use them wisely and well. We send hugs and appreciation to Hands Up For Haiti!"
We join Michele in thanking each and every one of you again!
To support our hurricane relief efforts and our malnutrition programs, please click here.