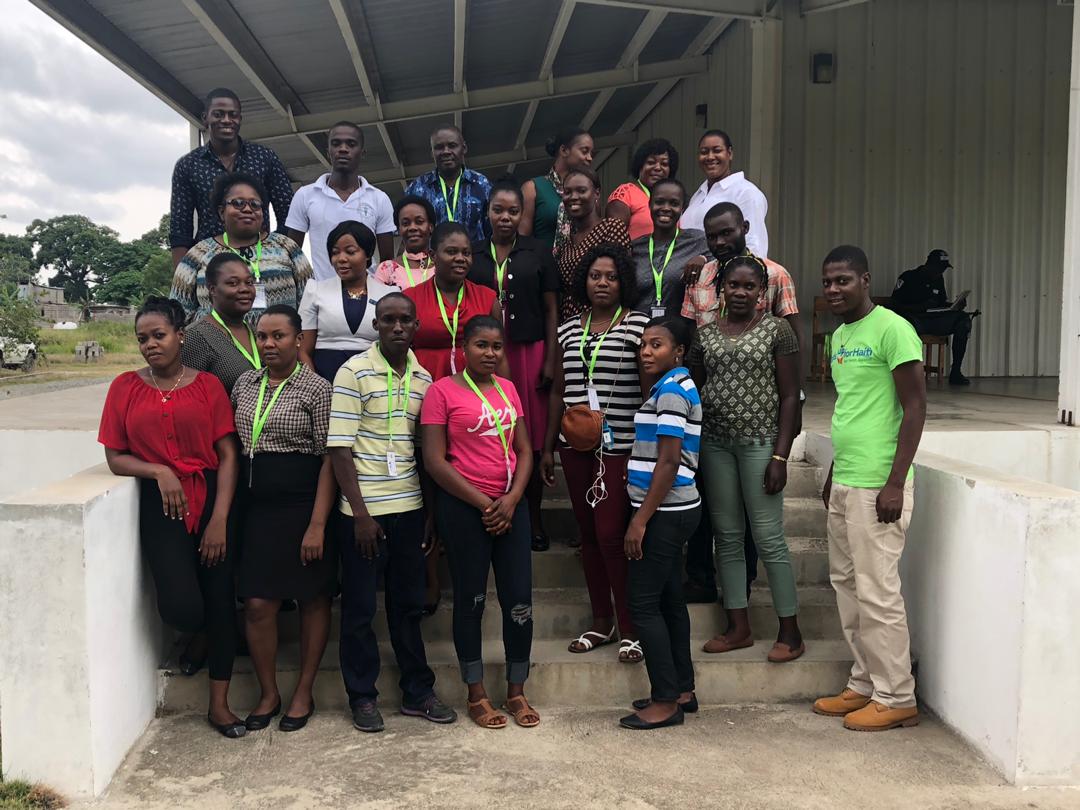 Haitian Run – Haitian Led: At Hands Up for Haiti, our Medika Mamba malnutrition program is an essential part of our work to ensure a healthy future for the children of Haiti. Our doctors, nurses and trained community health workers (TSKs), all members of the communities that they serve, go into the community to identify children at risk and enroll them in the malnutrition program before it is too late to save them. As with all of our programs, the fighting malnutrition Medika Mamba program is Haitian run and directed by local staff who know how best to assess the needs of the communities and have a more meaningful impact. Our Haitian leadership is supported by a US based team of experts in nutrition and pediatrics.
All of HUFH's Haitian staff embrace this model and strive to succeed. They know that the key to their success is education, education and more education, as well as collaboration with aligned organizations. To that end, last month our entire malnutrition program team went to the offices of Meds & Food for Kids (MFK), the nonprofit organization based in Cap Haitien that manufactures Medika Mamba, the nutritional supplement we use in our programs to treat severely malnourished children.
Mme Youselene Pierre-Louis, a nurse and one of our malnutrition program leaders, explained why this training is so important to her, to the staff and to the children and parents in the program: "The training I took at MFK was very beneficial because it makes me and each program worker more knowledgeable and also helps us include many more children into our programs. As a nurse, I know that childhood malnutrition can cause permanent damage and even death, I am filled with gratitude and a sense of achievement when I serve in this program and I manage to save children with malnutrition. And more that gives me great pleasure: we share our education with parents, and many parents correctly apply the sessions of education that we conduct at each visit to the program. Because of this we are seeing more excitement, compliance and success in our programs."
With their reinforced skills and additional knowledge, our program staff returns to their communities, identifying malnourished children, admitting them into our programs, and helping to secure for them and their families a healthy and productive future.
Our team will continue to attend monthly education sessions run by HUFH's in-country medical director, Dr. Rose-Laure Jeanty.
To view the class, click here.