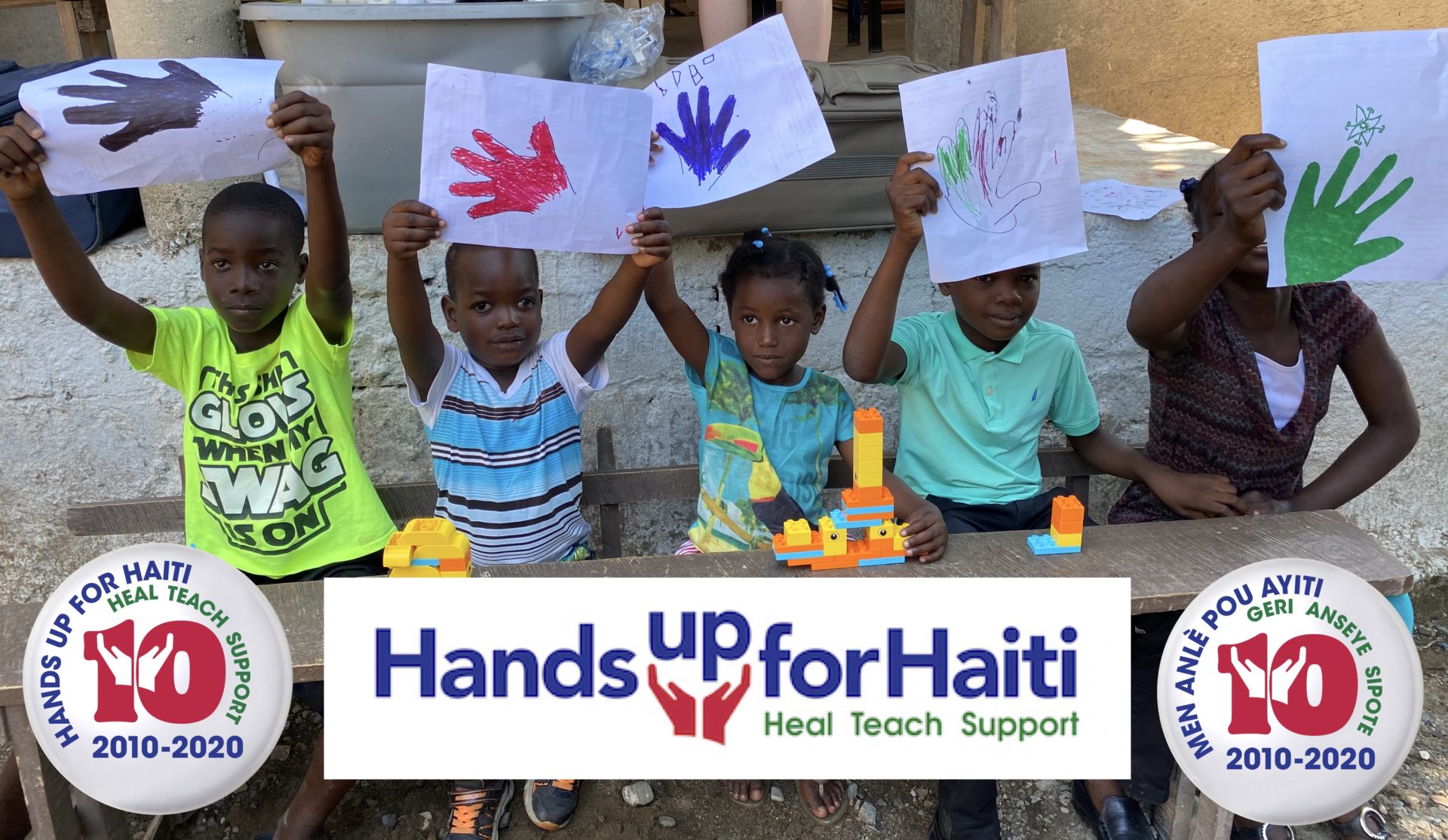 Coronavirus emergency -
HUFH's 10th Anniversary Gala CANCELLED:
NOW, help us make our biggest fundraising event of the year a VIRTUAL SUCCESS! Raise your virtual paddle
&
DONATE NOW


Here are 10 reasons to celebrate the 10th anniversary of Hands Up for Haiti's life-saving work in Haiti.
10!

A milestone event! 10 years working in Haiti!

9!


9 Community Health Workers - in Haitian Kreyol Travayè Sante Kominotè
TSKs are the how and the why of HUFH's theory of change: Well-respected, motivated community residents recruited in consultation with community leaders, trained by HUFH and supervised by our local leadership, our TSKs are able to reach deep into the Haitian countryside to screen, treat, and educate vulnerable populations leading to measurably healthier, lifesaving outcomes.
8!

8 In-Country Program Leaders, and our staff of 40 health care professionals, community health workers and laymen:
Thermitus Jean, Executive Director & Chief Pharmacist
Fritznel Jean, Legal and Statistics Officer
Rose-Laure Jeanty, MD - Medical Director & Physician in Charge
Youselene Pierre-Louis, RN - Nursing Director & Head Nurse
Miguel-Ange St. Michel - Administrator and Logistics Officer,Malnutrition, Mobile Santè & Hypertension Programs
Frantz Toussaint - Community Water Project Director
Wisly Lindor - Eye team liaison and Hypertension Program Officer
Nelly Osias, MD - Cervical Cancer Screen and Treat


7!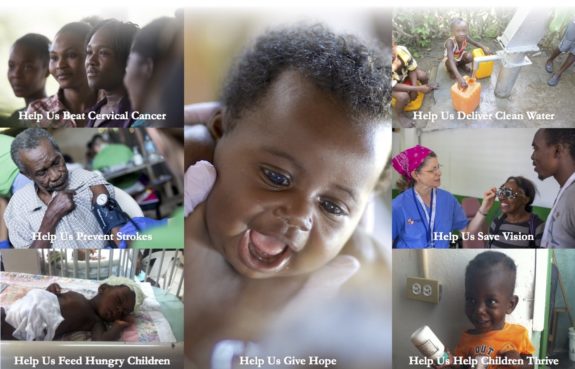 7 lifesaving programs:
Fighting Malnutrition
Hypertension Screen and Treat
Saving Mothers & Newborn infants:
-- Prenatal education and nutrition
-- Helping Babies Survive
Saving Vision
Community Water Project
Emergency Medical and Surgical Fund
Cervical Cancer See and Treat
ALL DELIVERED VIA MOBILE SANTÈ:
in-country led outreach clinics to communities in need


6!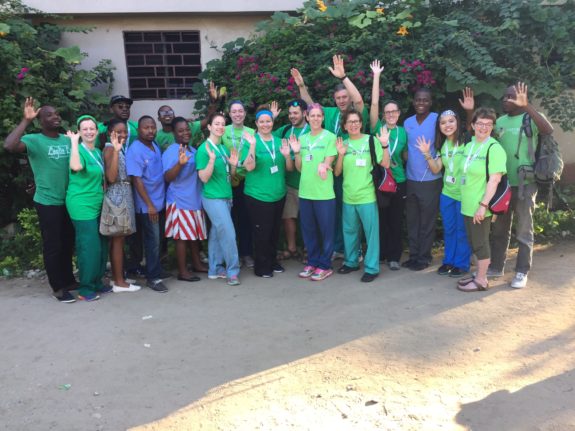 6 Volunteer Medical Missions Each Year,
each offering targeted program support, mentorship and professional education.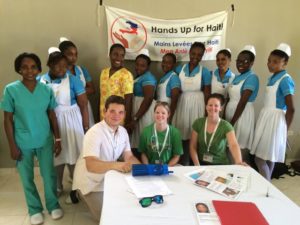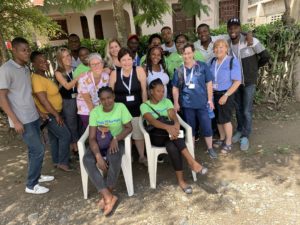 5!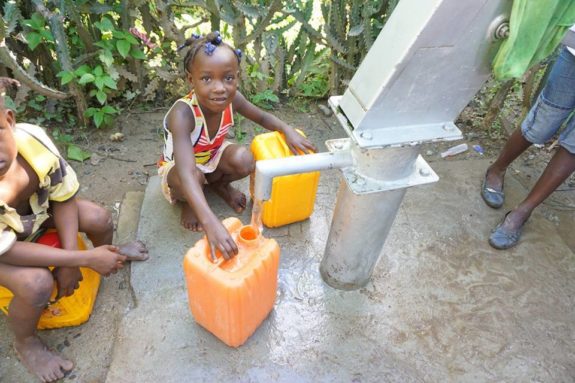 5. . . 0,000: The number of people with access to clean water for the next 3 decades,
because of the 14 water wells we've built and help maintain with community buy-in.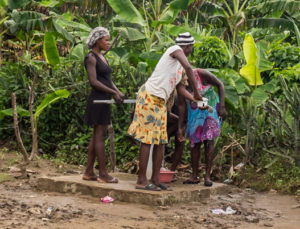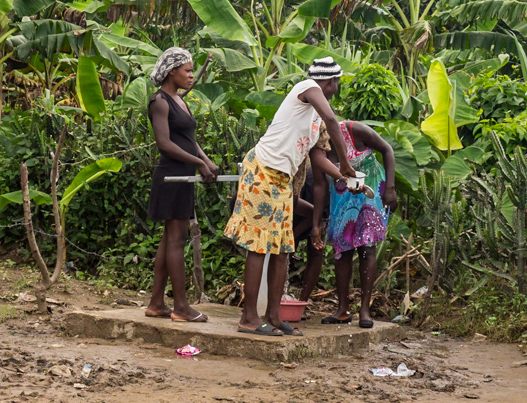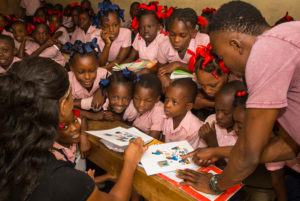 4!

4 Communities that we serve:
Robillard, Dondon, Bois de Lance & city areas in Cap Haitien,
including Madeline, where HUFH's office is situated, the impoverished neighborhood of Shada, and Petit-Anse, home to our newest water well.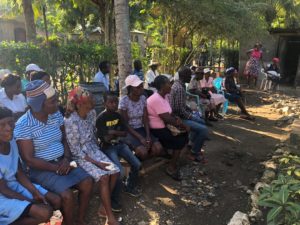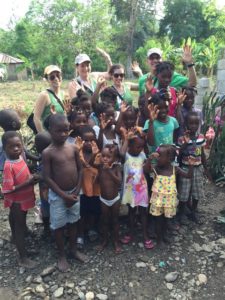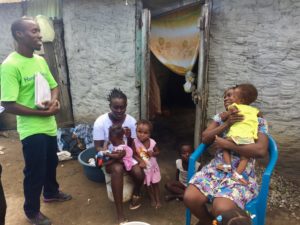 3!


3 HUFH leaders on the ground pursuing higher education to help make our vision a reality:
HAITIAN RUN + HAITIAN LED =
LIFESAVING PROGRAMS THAT BUILD A BETTER FUTURE
Dr. Rose-Laure Jeanty, HUFH in-country Medical Director, pursuing a Masters in Public Health
Youselene Pierre-Louis, RN, HUFH in-country Nursing Director, studying to be a Nurse Practitioner
Miguel-Ange Michel, pursuing a Masters in Clinical Psychology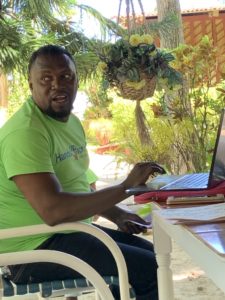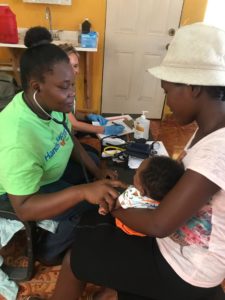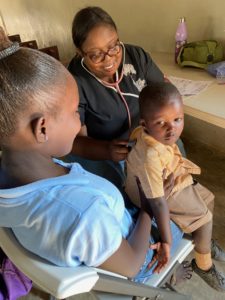 2!

2 co-founders: Jill Ratner & Mary Ann LoFrumento
and their cohort of original board members: Amy Parkin, LaMar Parkin, Christine Caserta, Tom Lacy & our beloved Judy McAvoy.
2 in-country leaders, Thermitus Jean & Fritznel Jean,
who represent the leadership team on the ground who remain unshakable and unmovable in the face of continual challenges.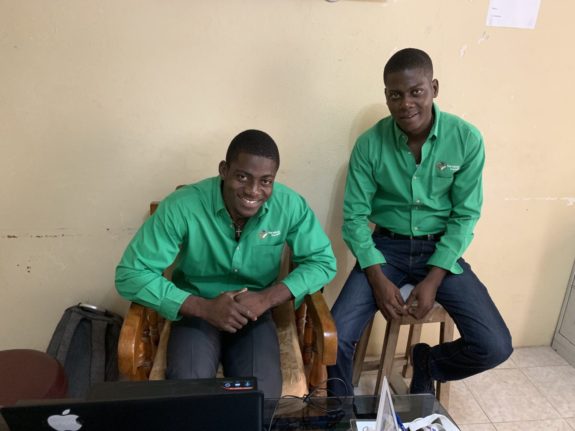 1!
YOU!!!!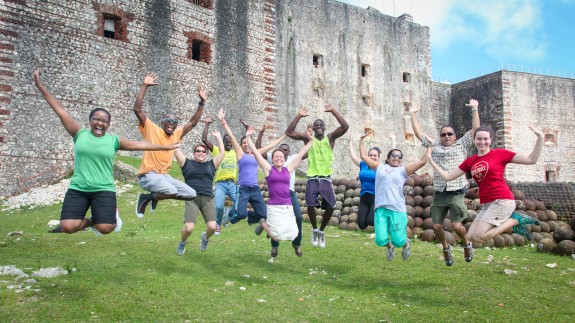 Calling all HUFH volunteers, donors & fans:
Because of you, we save lives. Because of you, we have reached this milestone.
Help us make our virtual celebration a success!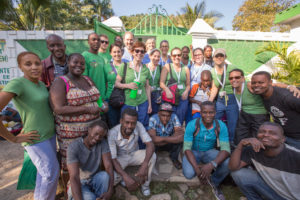 HUFH is

because of YOU!!!