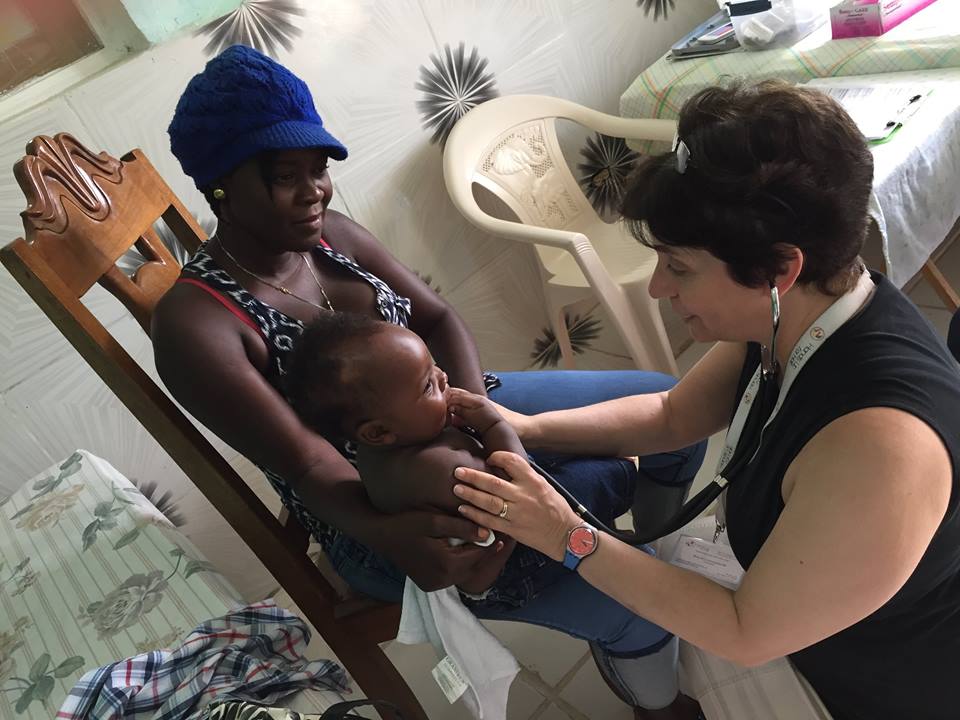 Congratulations to Dr. Mary Ann LoFrumento, HUFH co-founder, past president and director of our Global Health Program. Dr. LoFrumento was recently awarded the NJ State Governor's Jefferson Award for Public Service in the Ambassador Category for her work with Hands up for Haiti.
The Jefferson Awards, an official recognition program of the United States Senate, was created as the nation's oldest and most prestigious recognition program for volunteerism and public service. Receiving a Jefferson Award places the nominee among the most distinguished individuals in America as part of our national community of service. "These individuals represent the good that is happening all around us. It is a program of 'multiplying good' to encourage volunteerism in America. The New Jersey Governor's Council on Volunteerism partners with the Jefferson Awards to recognize extraordinary volunteers from New Jersey.
The Ambassador medal recognizes individuals whose exemplary volunteer service beyond the borders of New Jersey have made the world a better place.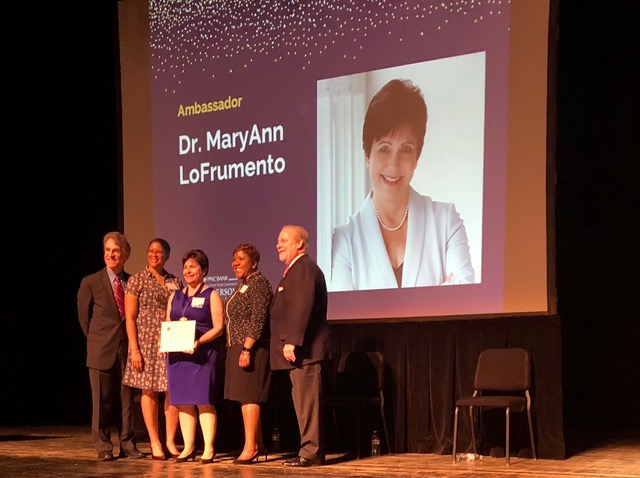 What the Governor said about Dr. Mary Ann LoFrumento:
"Dr. Mary Ann LoFrumento has worked with Hands Up for Haiti, a medical humanitarian organization, to organize and implement programs focused on women's and pediatric health. She works with clinics to provide health screening and address vaccination, nutritional and prenatal needs. Dr. LoFrumento has worked with birth attendants and midwives on emergency care of newborns and helped design educational programs to address family planning, cervical cancer prevention and the prevention of STDs and relationship violence."
What HUFH says about Dr. Mary Ann:
Mary Ann is one of HUFH's energetic and visionary co-founders. The award could not have gone to a more worthy, generous, energetic and compassionate person. We are so proud of our co -founder and past President, Dr. Mary Ann LoFrumento and everything she does, for her patients, residents and students, her community, her Haitian family, and for HUFH. Congratulations to our very own ambassador!
Congratulations to our very own ambassador!