It seems hard to believe that our trip to Haiti was almost two months ago. We traveled with a team of two ophthalmologists, one optometrist, and four laypersons. Although as laypeople we did not have any medical knowledge, we were each able to find our niche. As I embark on my premedical studies, I was fascinated with the exams and knowledge of the three doctors. Laura loved to play and spend all of her time with the children. Mary was able to run the autorefractor and vision checks solo. Helen communicated with the patients fluently in French and even spent a day in the school with the professors. And of course, the three doctors did an amazing job examining and educating their patients.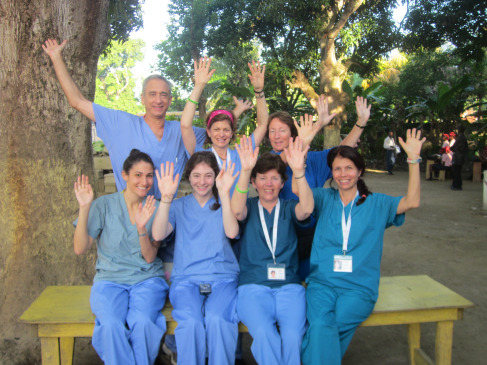 The team spent Monday through Thursday at the Open Door Clinic in Bois de Lance screening patients for ocular diseases, when possible treating the diseases we diagnosed, prescribing and dispensing donated glasses and glasses we purchased with donated funds, and referring the patients we identified who needed follow up to the Haitian ophthalmologists. The doctors diagnosed many cases of glaucoma, cataracts, papilledema, optic nerve atropy, retinal vascular occlusion, congenital microphthalmos with cataract, corneal scarring secondary to untreated infection, conjunctivitis, and pterygia. Unfortunately, many of the cases were untreatable due to delay in diagnosis. For many patients, this was their first eye exam. We also had a Haitian doctor spend a full day with us to learn about the ocular examination and diseases. We shipped a slit lamp, biomicroscope and auto-refractor prior to this trip and both were invaluable in our examinations.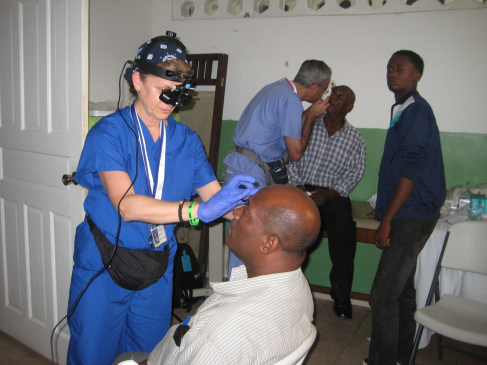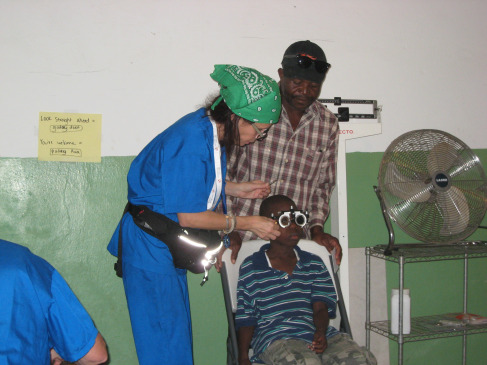 One of the most memorable moments of the trip was our visit to the Open Door orphanage, where we screened all the children for amblyopia and strabismus. We identified one child with a chalazion and another with allergic conjunctivitis and were able to treat both. We gave each child a bear, knitted by team members, friends and patients. After we gave the bears to the children, we watched them playing with their bears and even pretending to take their bears for a walk! This was definitely a trip highlight and a very gratifying experience.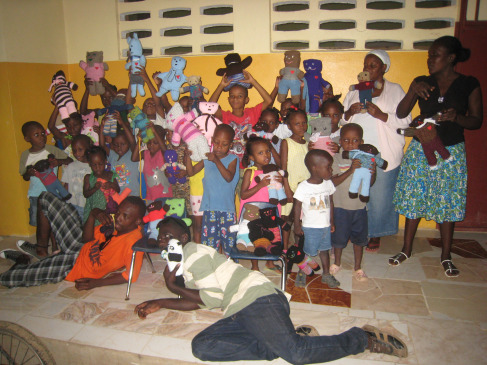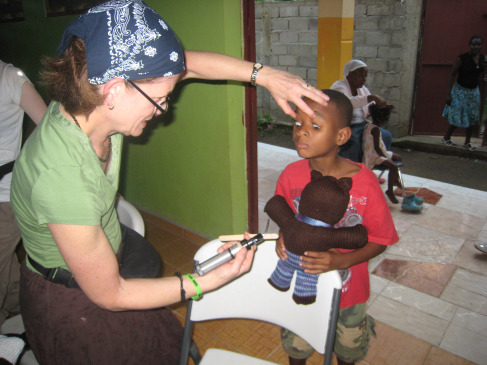 Aside from our medical work at the clinic, Helen met with the ten primary school teachers and distributed supplies, including laminated ESL (English as a second language) basic vocabulary and phrase charts as well as general classroom supplies. She also worked with the teachers, reviewing the information in the ESL folders, especially helping them with pronunciation. She spoke with the principal of the school regarding how to expand the ESL initiative since the teachers and the translators expressed interest in further instruction.
On Friday, the team went to Justinien Hospital to consult on challenging patients preselected by our Haitian colleagues. After the patients were examined, we gave the ophthalmologists a lecture on Neuro-ophthalmologic emergencies. Our Haitian colleagues were very eager to learn from our lectures and when we first arrived they asked if we had lectures prepared for them. We were excited to know that the knowledge we impart is so valuable.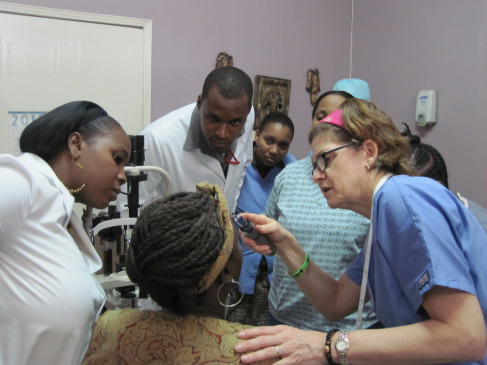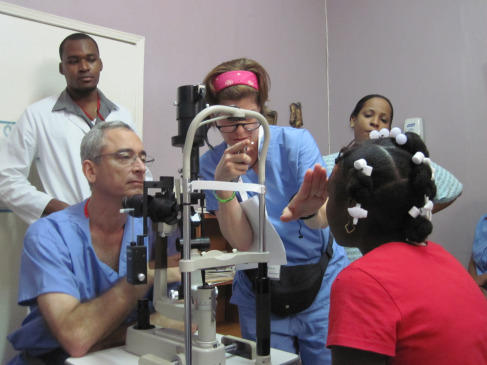 After our visit to the Hospital, we went to the new eye clinic in Cap Haitien being built for the Haitian ophthalmologists by IEF (International Eye Foundation). The clinic will offer eye care for both public and private patients and will have an optical shop as well as an operating room. It will be opened for business by the Spring of 2013.
After four missions in two years, the ophthalmology team is starting to see some change for the better. The Open Door Clinic is registered with the Ministry of Health, a new airport is being built, a business park is under construction, and there are utility poles with electric lines! We all look forward to returning to Haiti to continue our work.