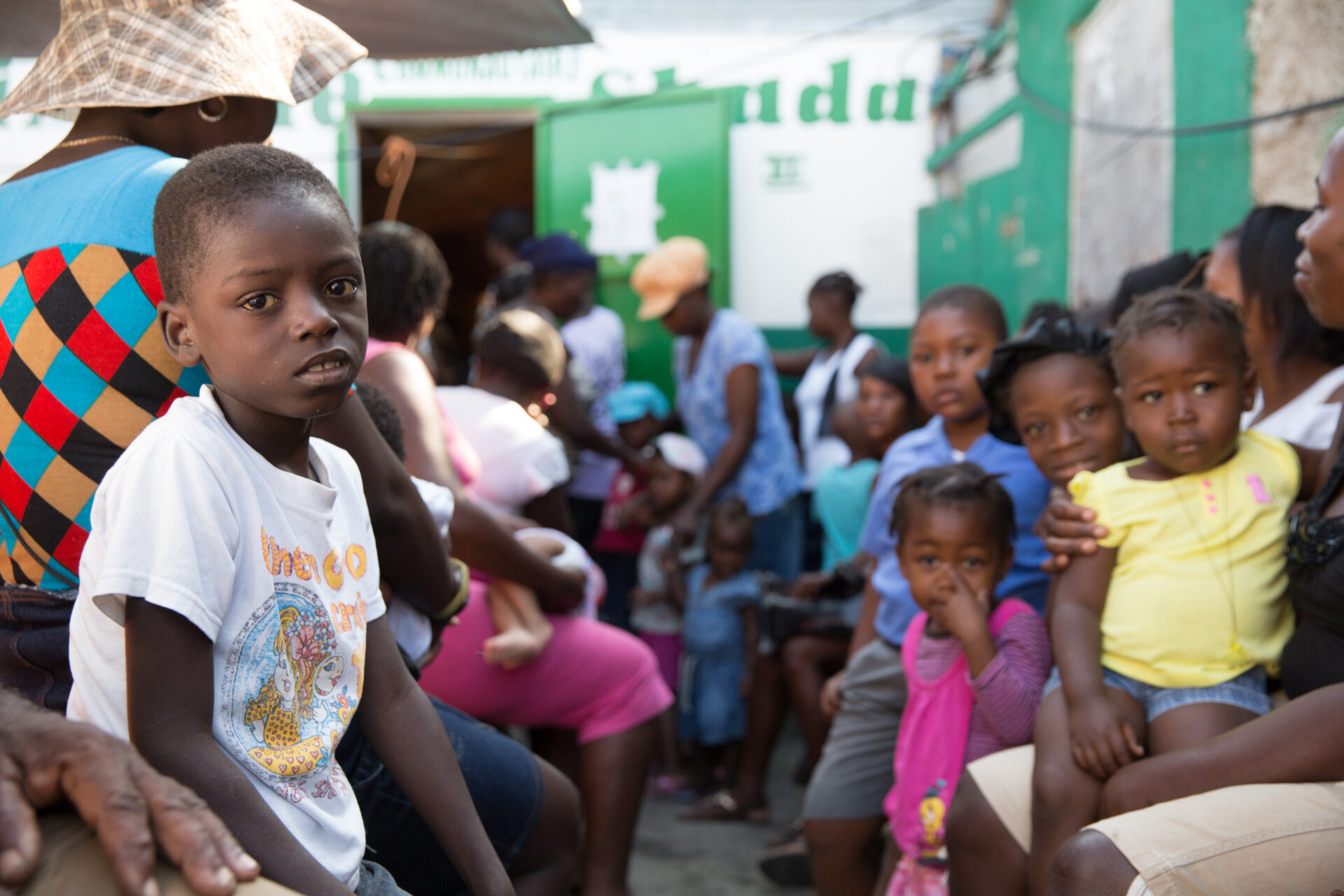 For many years, Hands Up for Haiti (HUFH) maintained and staffed a health clinic in the neighborhood of Shada, one of the poorest areas of Cap Haitian. Many of our volunteers throughout the years assisted our Haitian staff in providing medical care during their medical missions.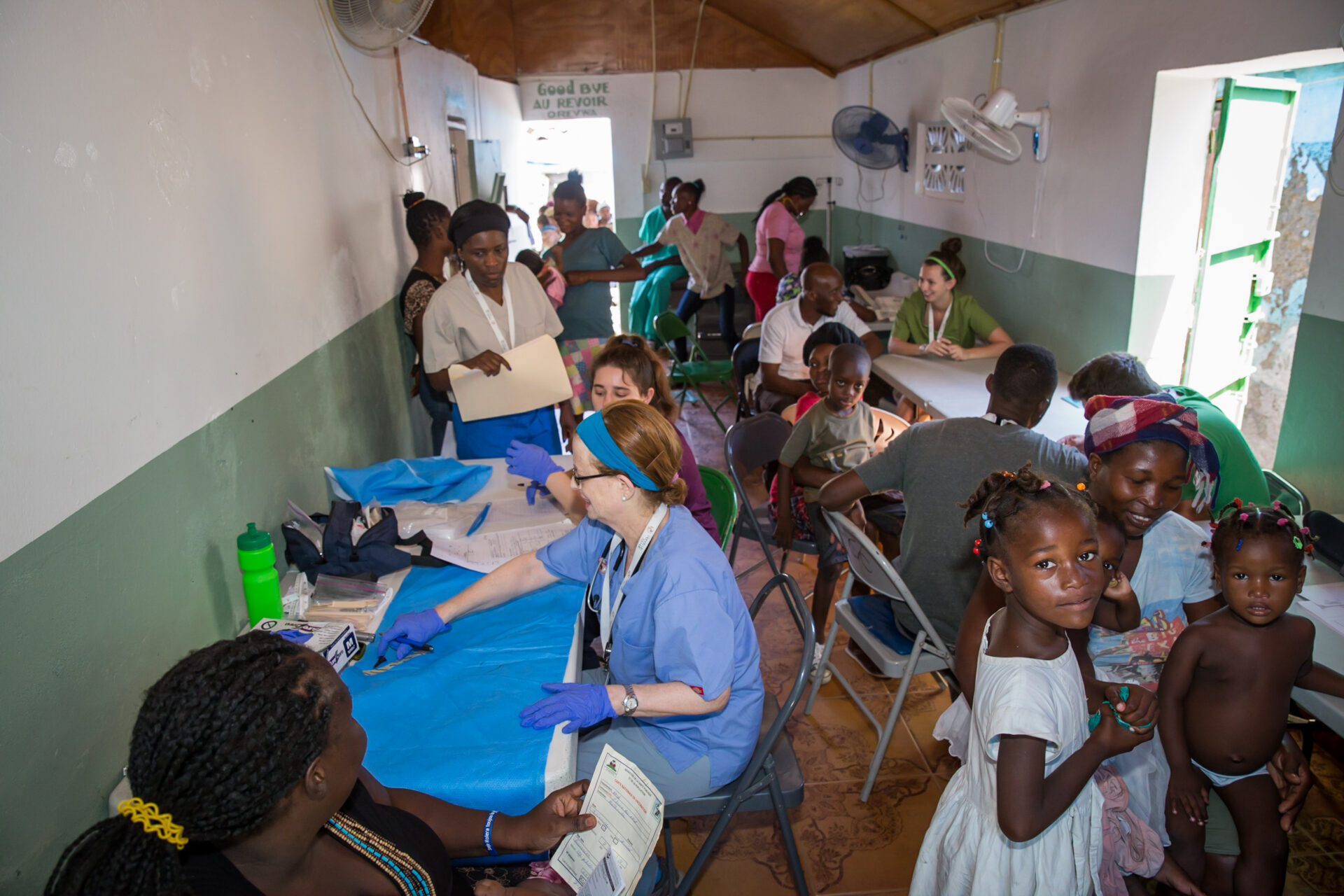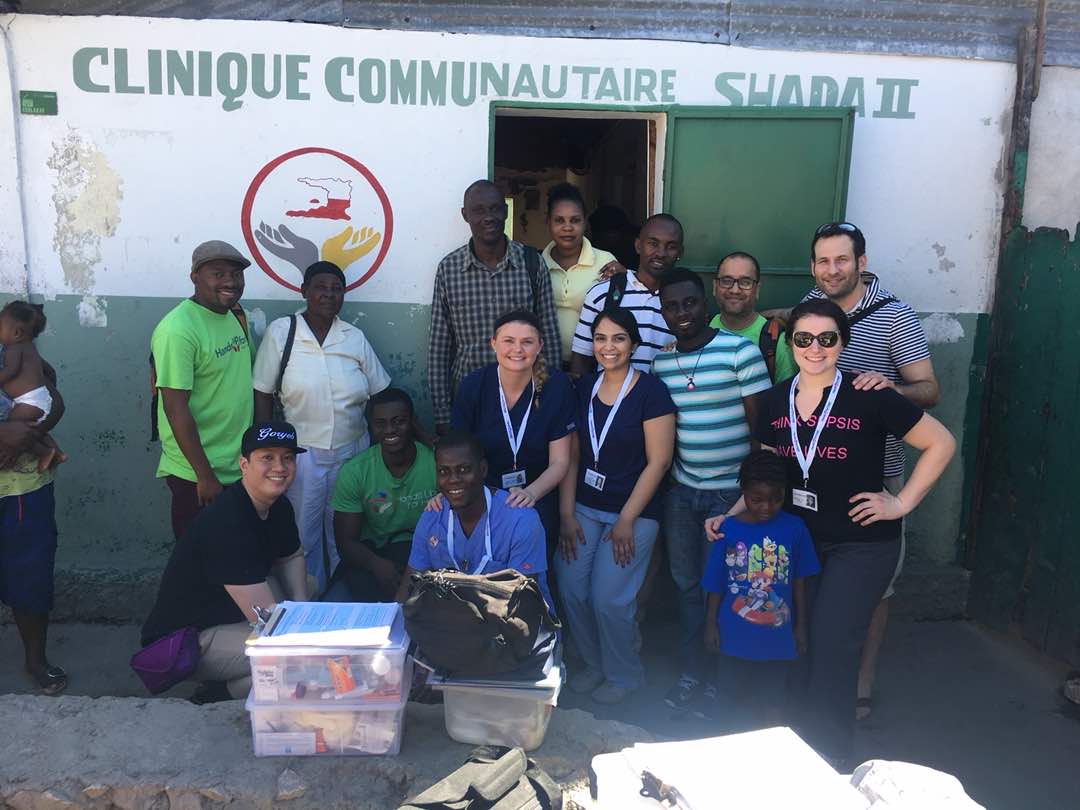 Sometimes it's not just natural disasters like earthquakes that cause devastation and loss. Two years ago, gangs began to infiltrate the neighborhoods of Shada and it eventually became too dangerous for our clinic staff. They urged us to move our programs to our office in the nearby neighborhood of Madeleine, which we did nearly a year ago. Our commitment to the people of Shada continued with our staff and TSKs (HUFH's community health workers, Travayè Santè Kominutè in Haitian Kreyol) working to make sure every child was cared for and every pregnant woman enrolled in our nutrition program at the new location, even providing transportation costs when needed.
But then in June of this year, after a series of violent encounters between local gangs and the police, the local government brought in bulldozers and followed through on their plan to raze the community of Shada to the ground. This included the building that housed our clinic. There was little warning and over 1500 people were left homeless and lost their possessions, clothing, and documents. This included some of our staff and many patients in our malnutrition and prenatal programs. This blog tells the story of HUFH in Shada and how our organization plans to help those affected.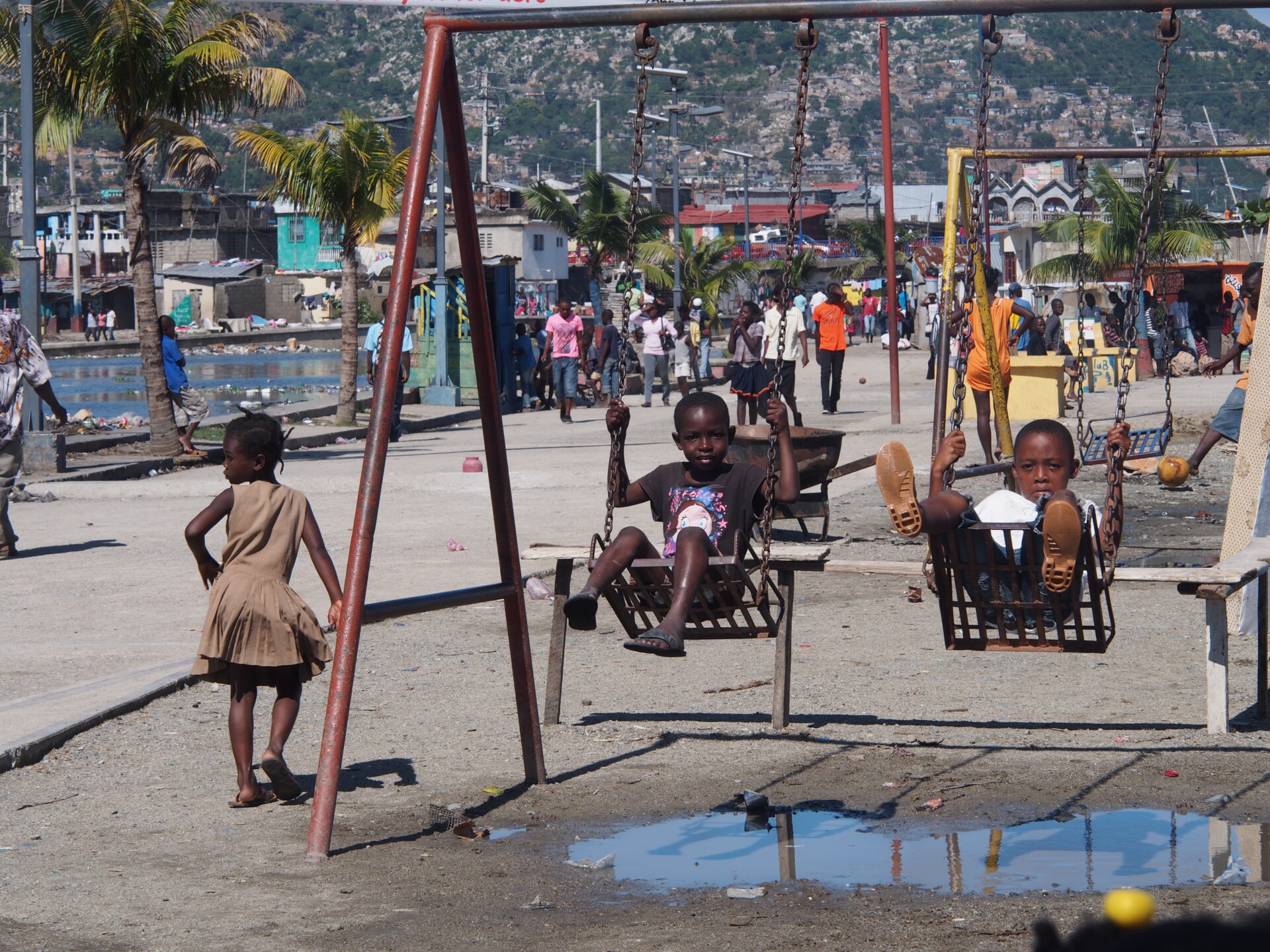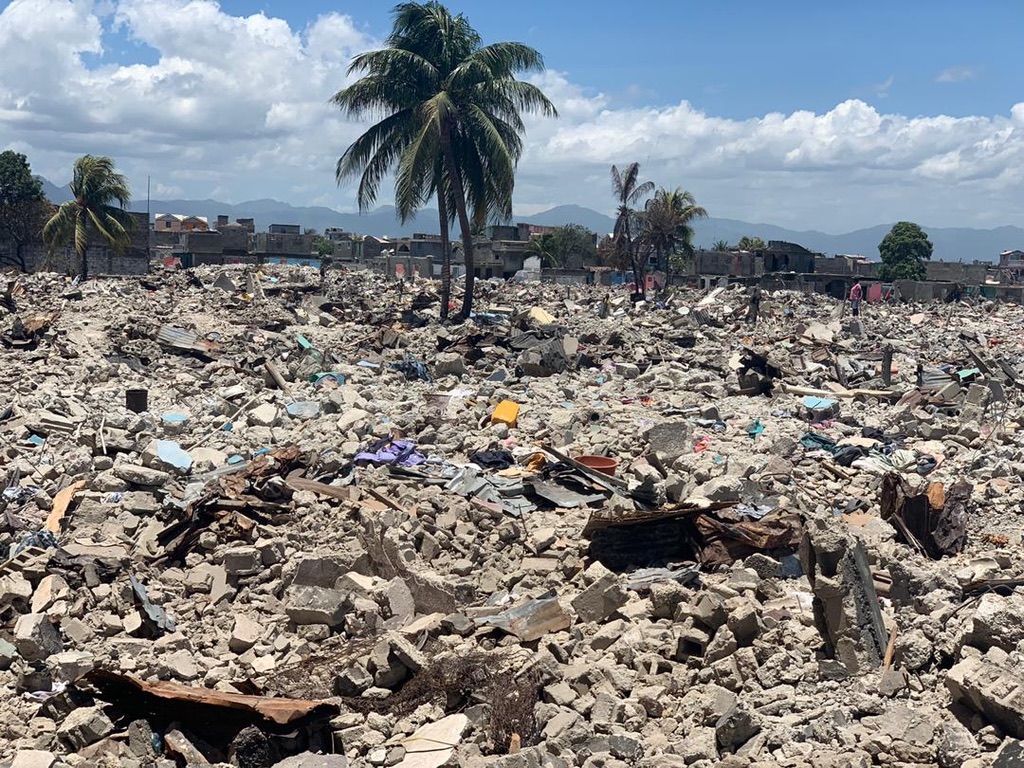 When We First Arrived
In November 2010, a group of us arrived in Haiti for a medical mission. Dr. Ted Kaplan, the founder of the Cap Haitian Health Network, brought us to several clinics in rural villages, and to one right in the heart of Cap Haitien: Shada, one of the poorest neighborhoods in Haiti, made up of shanties and lean-tos built on landfill, right on the edge of a heavily polluted river.
What we saw that day was such extreme poverty that it shook us to the core. Children, many without clothes or shoes playing in mud and excrement with pigs, horrible malnutrition, and many diseases. We worked that day in a one room clinic that had been started by a dedicated nurse practitioner from California, Pat Dahlberg, who began bringing medicine and treating patients in Shada a few years earlier. After that day, my life was changed forever, my eyes permanently opened to the horrible inequities that led to human suffering. Our experience in Shada, along with many other experiences during that first year, led to the creation of Hands Up for Haiti and was an integral part of our mission going forward.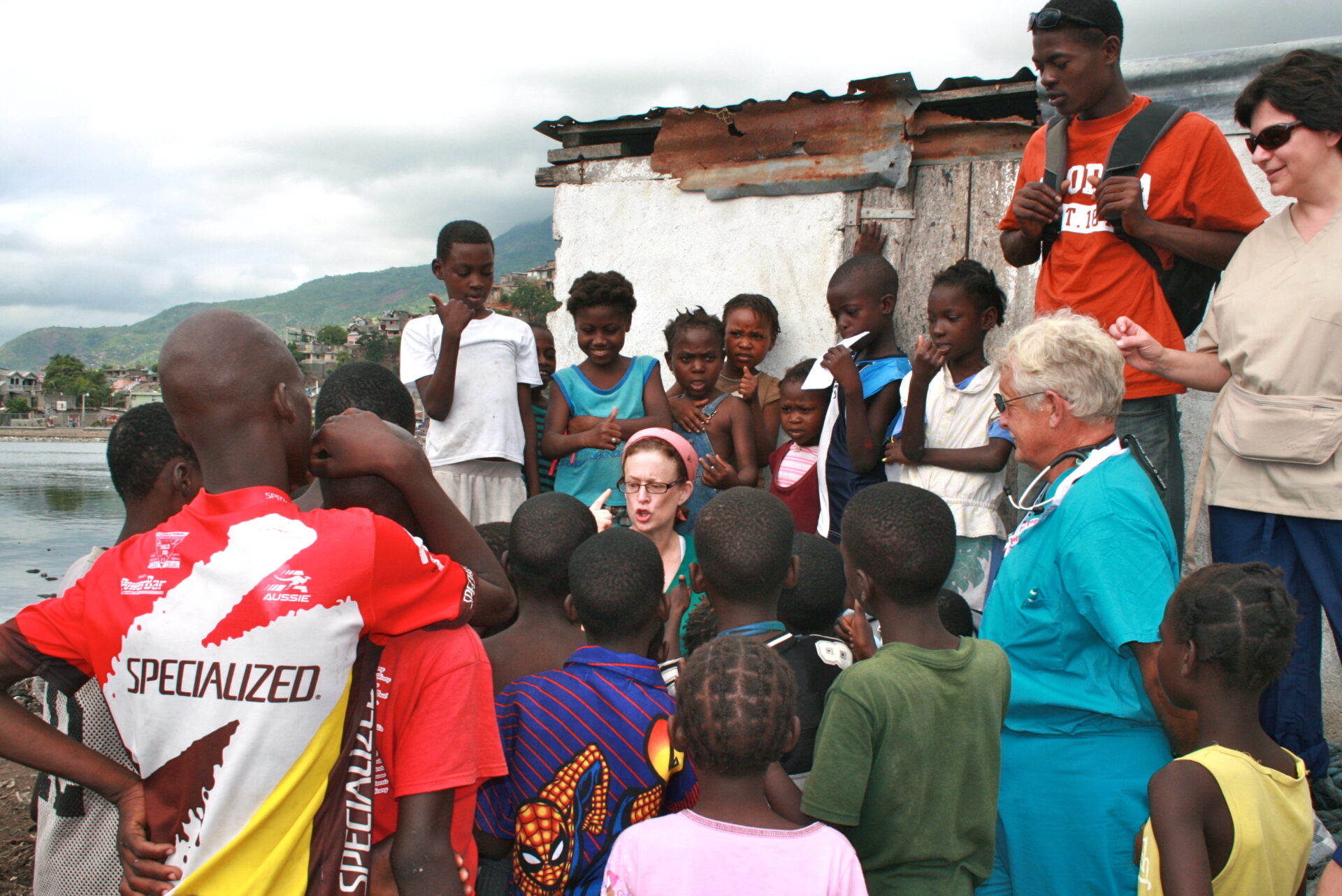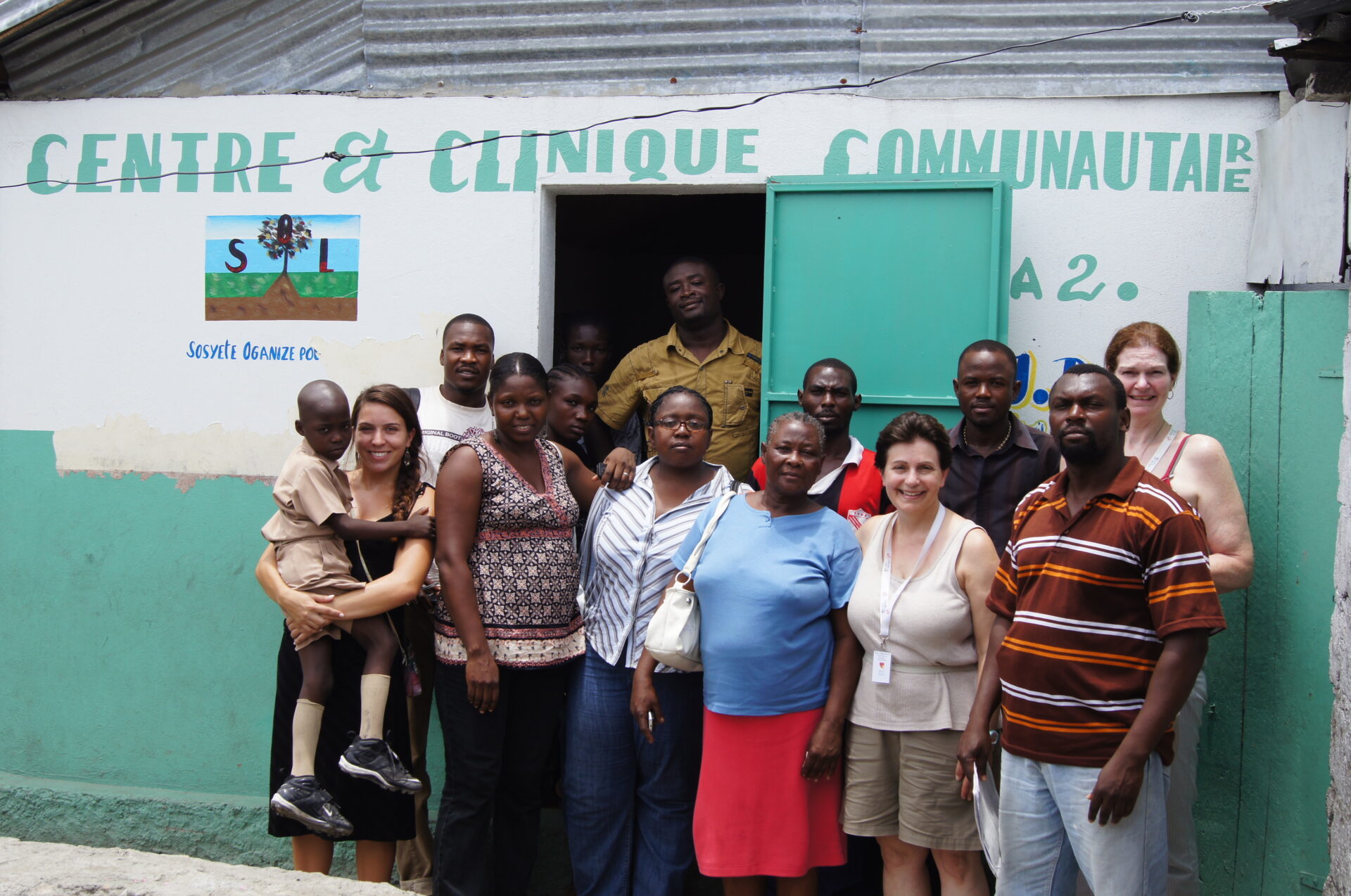 A Commitment is Made
After that trip, HUFH volunteers returned to Shada many times over the years. HUFH soon assumed responsibility for the clinic from SOIL, the nonprofit dedicated to improving sanitation who owned the building. We renovated the building, put in a new roof and floor and added electricity. Watch here:
We eventually began to support all the employees including Miguel-Ange Michel, who was the clinic manager since the clinic opened, and Madame Bwa, a beloved community health worker and matrone, who would deliver people's babies in the worst conditions imaginable. The clinic offered ongoing medical care provided by Dr. Rose-Laure Jeanty, our local Haitian partner. We expanded the pharmacy and further trained the pharmacy tech, supplied computers to the staff and trained a medical archivist. In partnership with Meds and Food for Kids, we ran our malnutrition program for children and pregnant women. Additionally, we brought teams to support the staff and reach larger numbers of the community.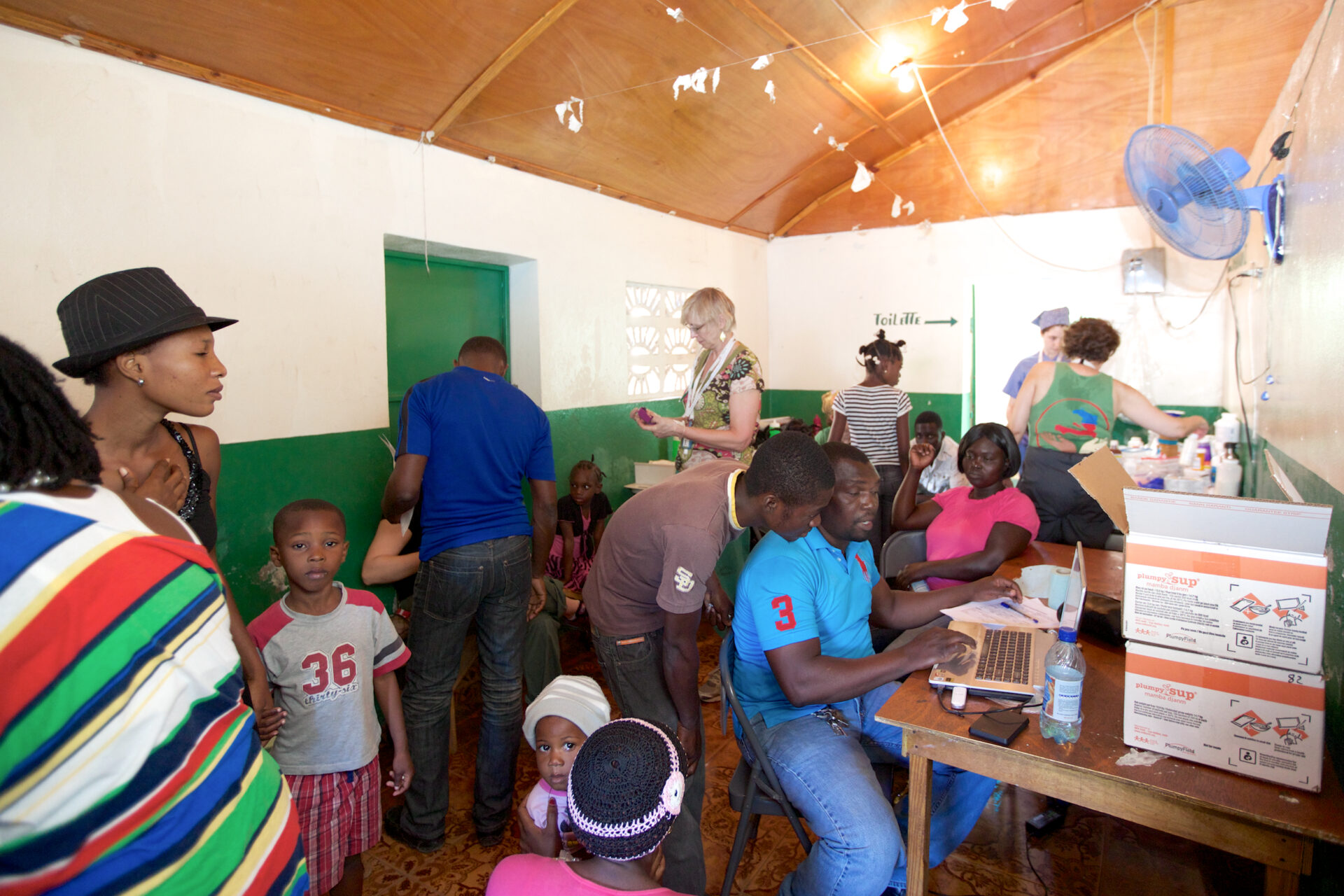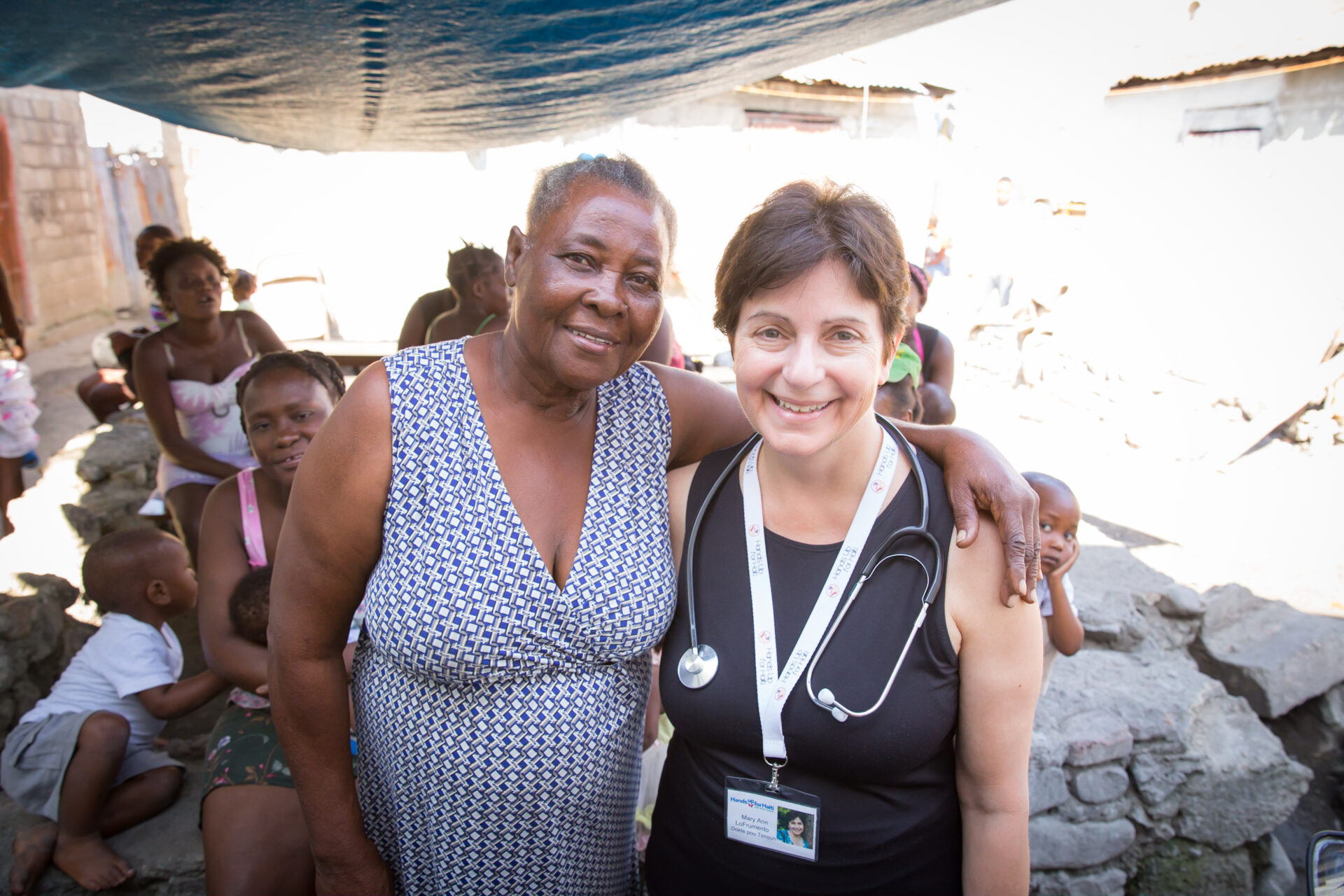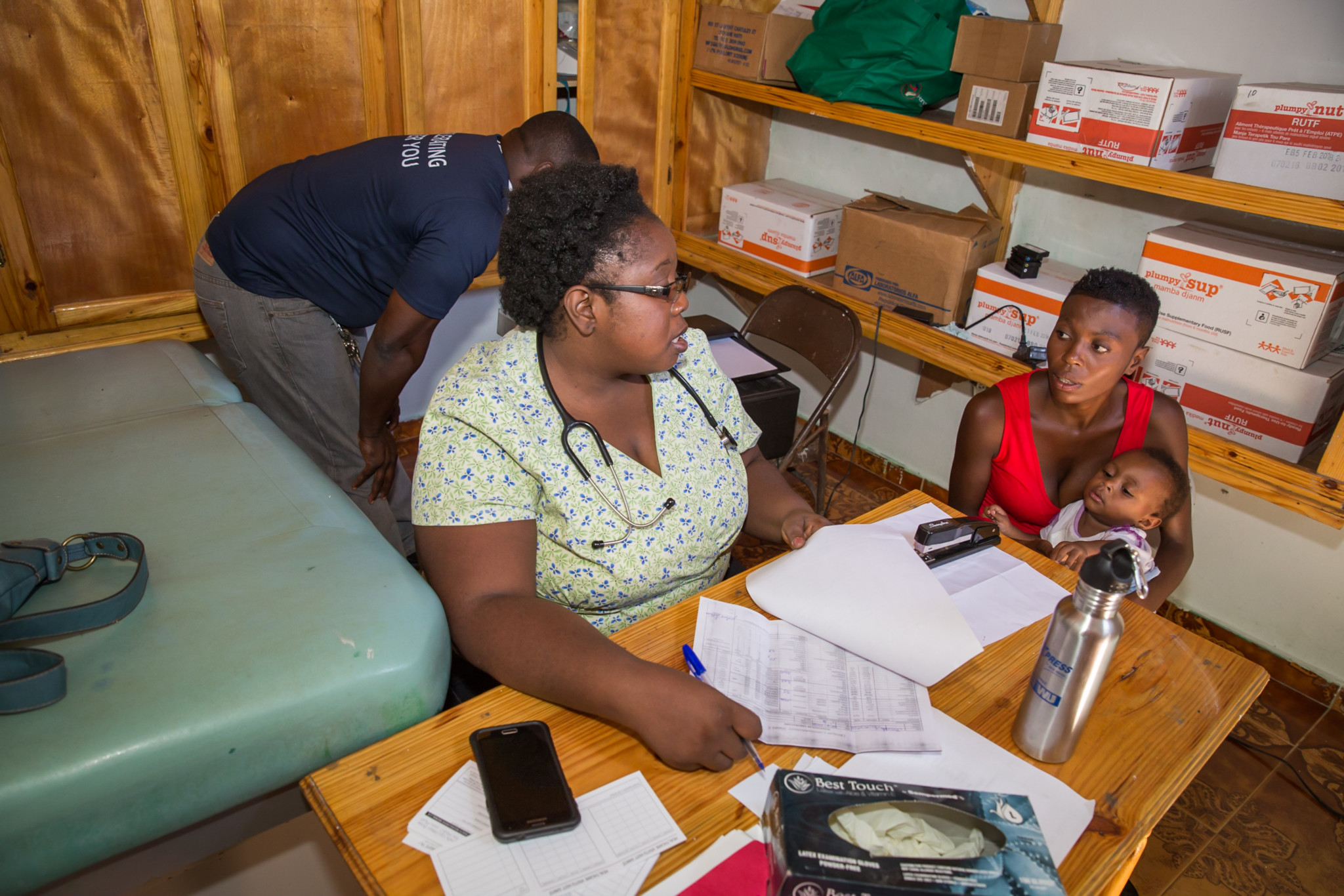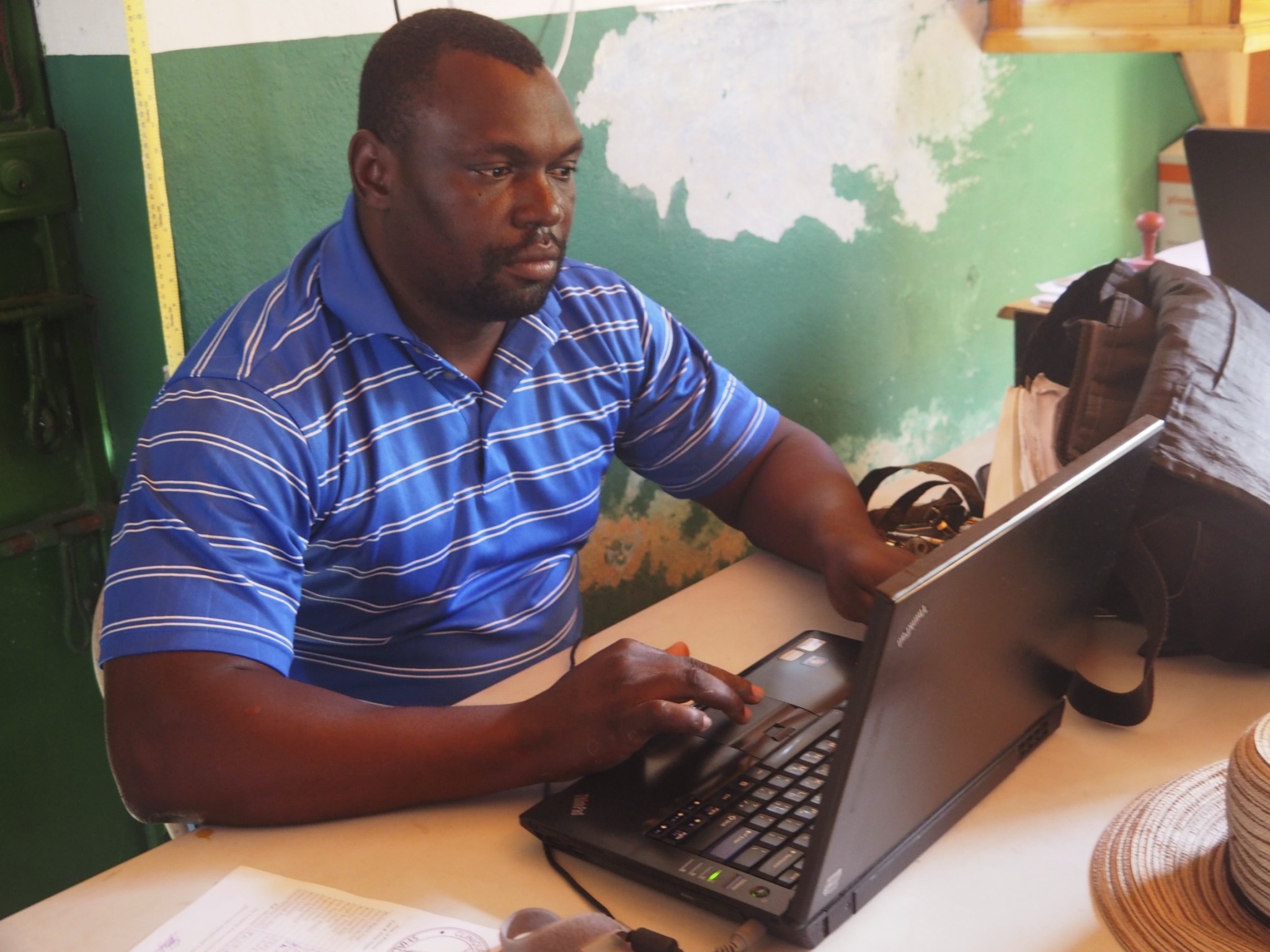 Our teams screened for and found children in need of hospitalization and lifesaving surgery, like little Hermano. We found Hermano when he was 9-months old, in critical condition from a congenital heart problem, and began to treat him. Through HUFH's Emergency and Follow-Up Fund, we arranged for Hermano to have cardiac surgery, and he is now a thriving 6 year old. You can watch Hermano's story here:
Unfortunately, sometimes children were brought to the clinic too late and we lost them. We needed to find them earlier and take action.
In 2018 we began our TSK program, and trained a group of dedicated local individuals. A tenet of this program is that TSKs are respected members of the community, selected by local leaders. In Shada, this allowed us to establish trust and recruit the neediest patients in the area for medical treatment and our malnutrition program, in time to help them. And those TSKs were essential to our ability to continue to help the people of Shada even after we moved our programs. For the past 10 years, HUFH, along with several partner organizations, worked to better the lives of the people of Shada.
The Tragedy of Poverty
The tragedy of Shada is that, while home to many refugees and extremely vulnerable people, it remained extremely under-resourced. The community lacked adequate sanitation and access to clean water, was subjected to constant flooding from the river that brought polluted water into homes and our clinic, and most of the residents lived in extreme poverty. The recent escalation of violence brought a new level of fear to the community. Now, with the destruction of the community, HUFH stands with those residents of Shada who have been displaced.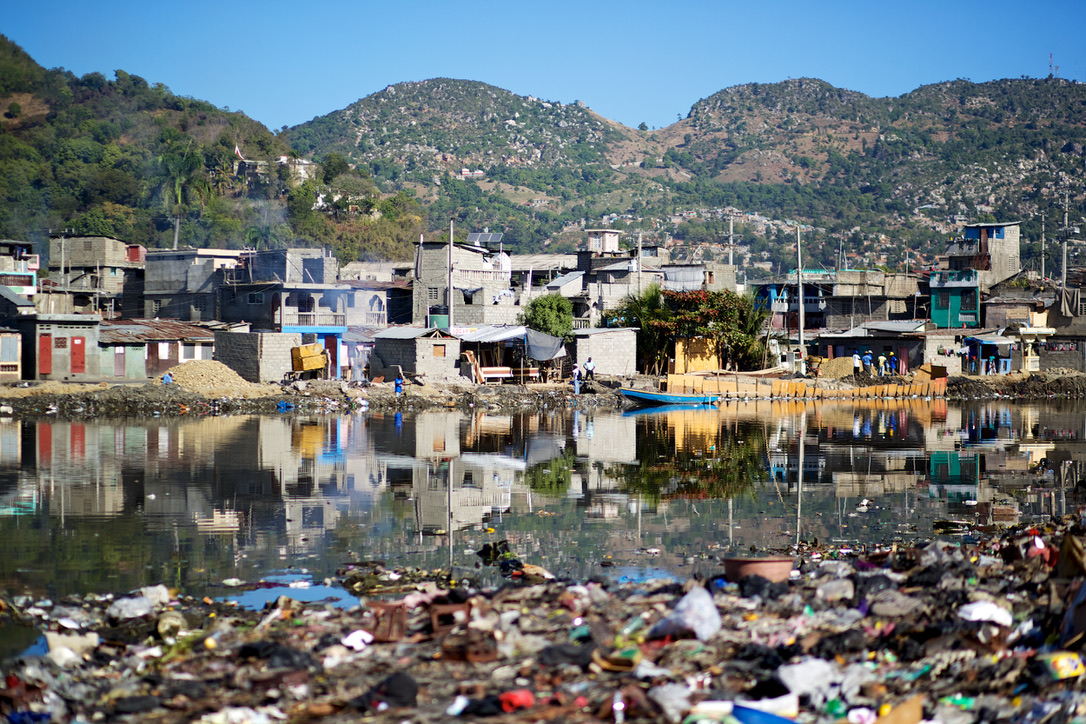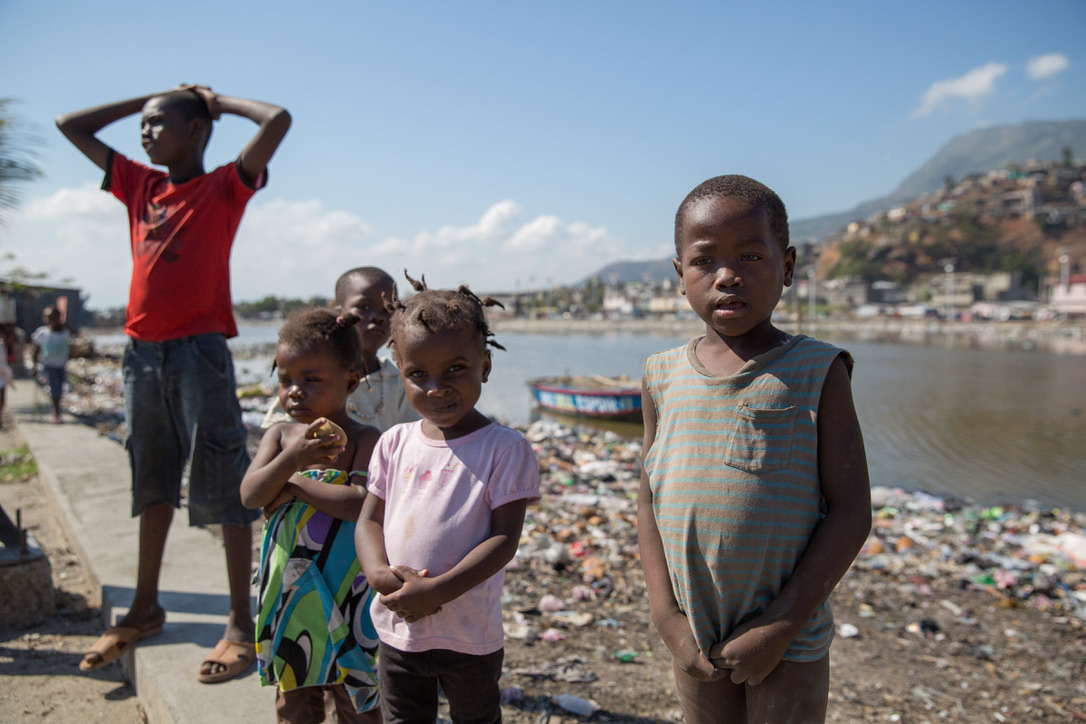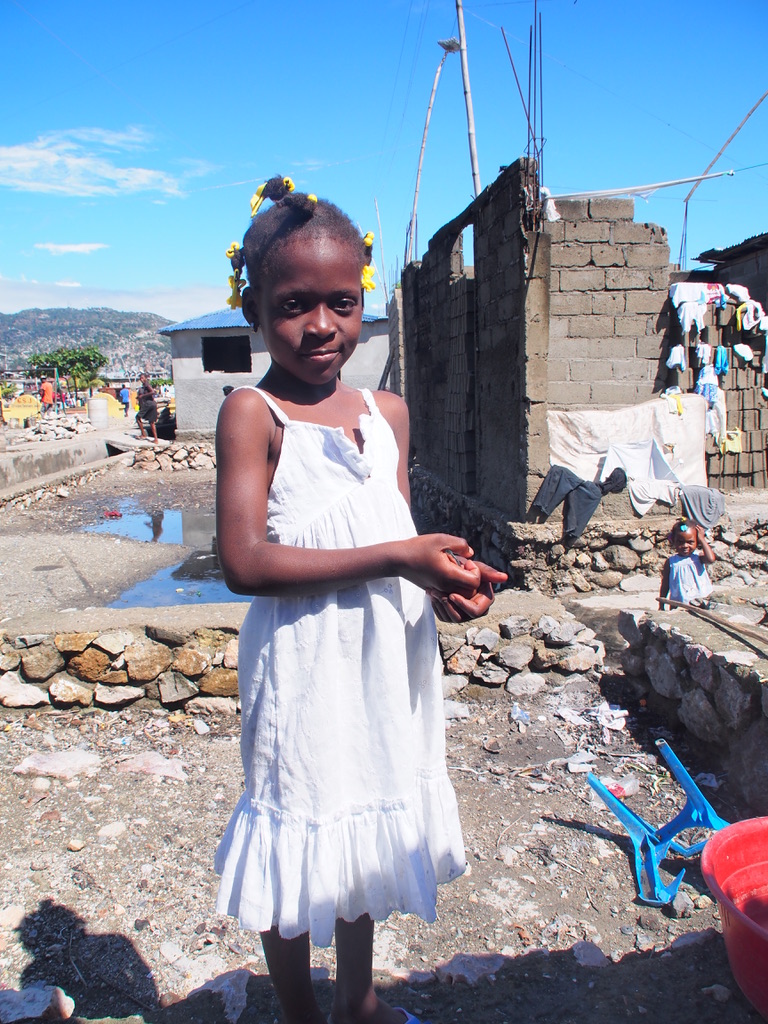 The Need Continues -- Our Work Goes On
Many HUFH volunteers were very committed to the people of Shada and to our clinic. We can assure you that we are doing everything possible to help our employees who were affected and also to locate our Shada families, including all of the children in our malnutrition program and the women in our prenatal program to see what assistance is needed and ensure continuity of care. Although our clinic is physically gone, and the people scattered, our dedication remains the same. We remain committed to the improvement of health and access to care for all of our patients.
One of our donors launched a special HUFH fund to help alleviate the human suffering caused by the destruction of Shada and to secure continued health care for the affected children and their families.
Click here to join the effort.