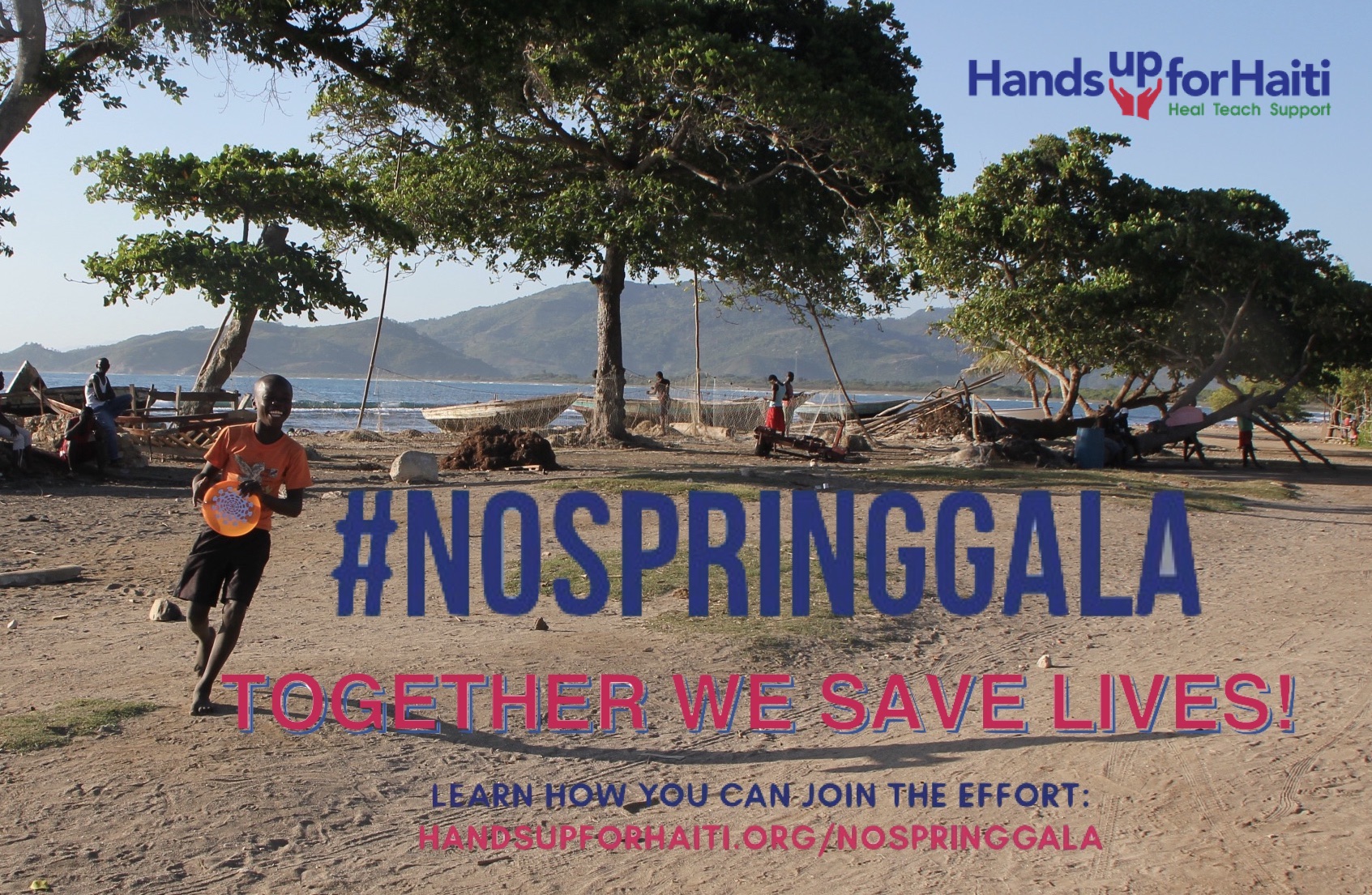 VIRTUAL EVENT SPONSORS
&

The following people have already opened their hearts to the people of Haiti to help make our biggest fundraising event of the year a success.

"CHAMPION" titles illustrate the breadth of our lifesaving programs: ALL donations will support ALL of our programs.

Please join us in thanking them:
MALNUTRITION CHAMPIONS

:
** Dr. Wendy Marx & Dr. David Yasgur **
** The Board & Management of Hands Up for Haiti: **
"Hands Up for Haiti remains steadfast as we continue to realize our mission:
- To deliver lifesaving health care to the sickest & most impoverished people of Northern Haiti -
and our vision:
- Haitian Run + Haitian Led = Lifesaving Programs that Build a Better Future -
all with YOUR help"

WELL-BABY CARE CHAMPIONS

:
** Ms. Terry Newman & Mr. David Rubin **
** Dr. Jill Ratner & Mr. Joel Rosenberg **
** Joanna & Rich Segal **
** Dr. Mary Ann LoFrumento & Mr. John Hallacy **
SAVING

VISIO

N CHAMPIONS

:
** Dr. Beth & Dr. Warren Bromberg **



** Dr. Allison Platt & Mr. Matt Rothfleish **
** The Toll-Griffin Family **
** Karen & Jay Schecter **

MOBILE SANTÈ OUTREACH CHAMPIONS

:



** The Slomsky Family **
** Lynn Perton & Kerry Pisano **
** Dr. Amanda Tarkowski **
** George & Tula Haralampoudis **
COM

MUN

ITY WATER WELLS CHAMPIONS:
** Dr. Marilyn & Mr. Glenn Jacobowitz **
** Mrs. Joanne Marx **
** Julie & Andy Peskoe **
** Anonymous **
** Alicia Kershaw & Peter Rose **
** Joanna & Rich Segal **
** Dr. Patricia Robinson **
HELPING OUR HEROES ON THE GROUND CHAMPIONS

:

** Kevin & Susan Bannon **
** Thomas Laudone **
** The Schecter Kids: Andrea, Matt, David, Alexis & Jude **
** The Fanelli Family - New Rochelle **
** Karen Keating Ansara **
** Dan Haskell **
** Dr. Cynthia & Dr. Erich Braun **
** Lauren & Paul Blum **
** Dr. Vina Isaac **
** Robin Roy and Dr. Michael Katz **

---