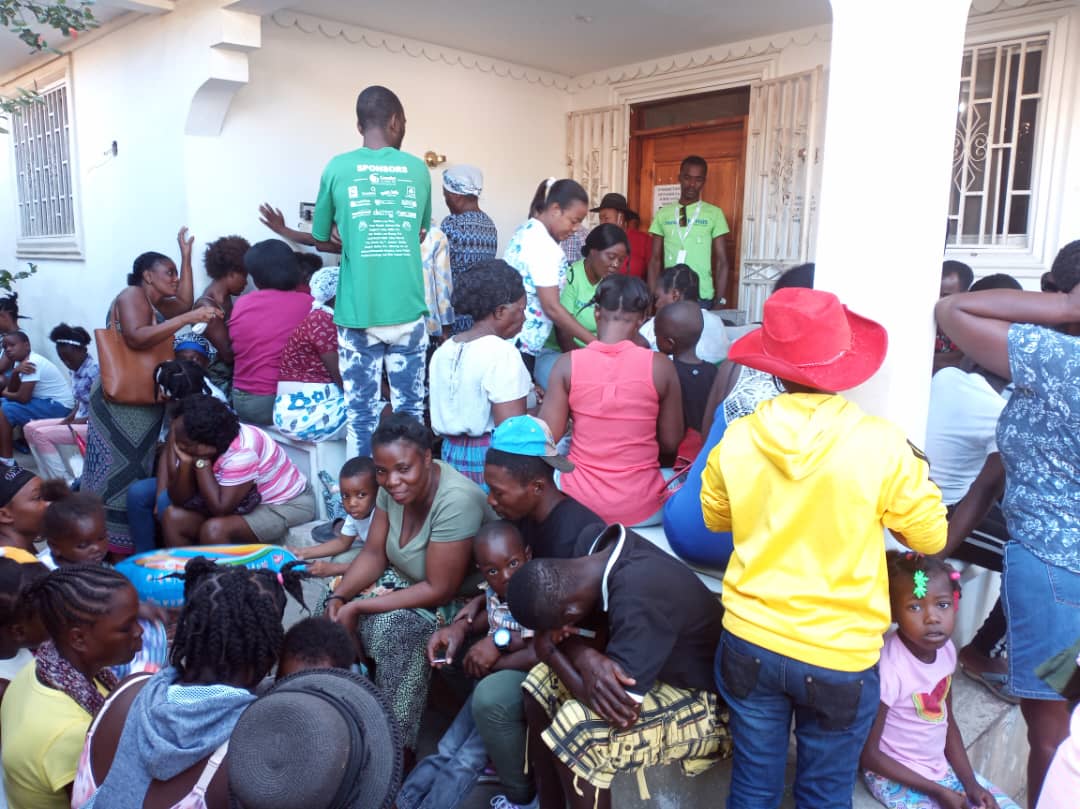 In Haiti, a country in crisis, HUFH delivers medical care where no other options exist for the most impoverished people of Northern Haiti.
HUFH's work continues uninterrupted. In the words of our staff:
HUFH continues to help the poorest for free, people who cannot easily find even 100 gourdes (65 cents) to go to the hospital.When HUFH works, everything works, even for the poor; if HUFH cannot work, everything freezes for the poor."
---
Meet Marvens Louis,
one of the children our dedicated staff continues to help during these challenging times of rising food insecurity and childhood malnutrition.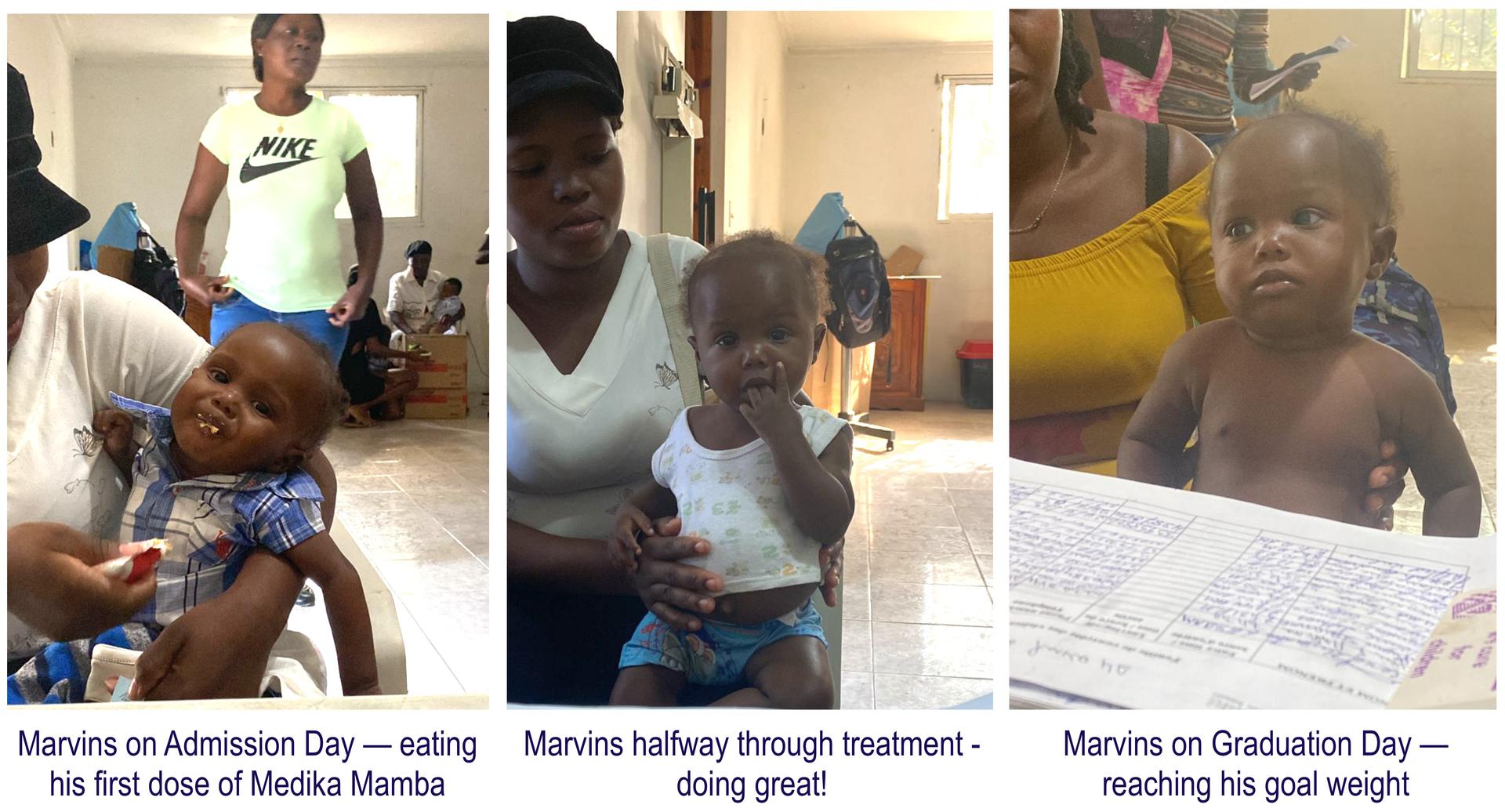 At the age of 8 months, Marvens was severely malnourished and admitted to HUFH's Medika Mamba Malnutrition Program. Medika mamba is the nutritious peanut-based nutritional supplement used to treat malnutrition. With guidance from our program nurse and community health workers, and diligent care by his mom, Marvens graduated from the program in only 8 weeks. We continue to see him at our Well-Baby clinic and help his mother provide him with proper nutrition.
In the words of Guerline Robillard, program nurse: "Marvens is in great shape, he was cured very quickly, which makes us satisfied as caregivers."
---
Take a quick peek at Prenatal Program day in Robillard, as our nurses and community health workers provide free and essential services that are not otherwise available
to more than 100 impoverished women.

How does HUFH continue its work in these conditions when other organizations need to shutter their doors?
The answer is found in our vision:
Haitian Run + Haitian Led = Lifesaving Programs that Build a Better Future
We are an independent medical humanitarian organization, led by local staff who know best how to deliver care to their communities. This status earns us the respect and gratitude of our Haitian communities and allows us to be nimble and safe in our delivery of health care, even as unrest and chaos rock the country and the government.
---
Over 100,000 of the most vulnerable children and adults in Haiti have been treated in our programs during the last 13 years.
Make more healthy, smiling faces your priority.
Help HUFH Build a Better future in Haiti.
DONATE NOW.