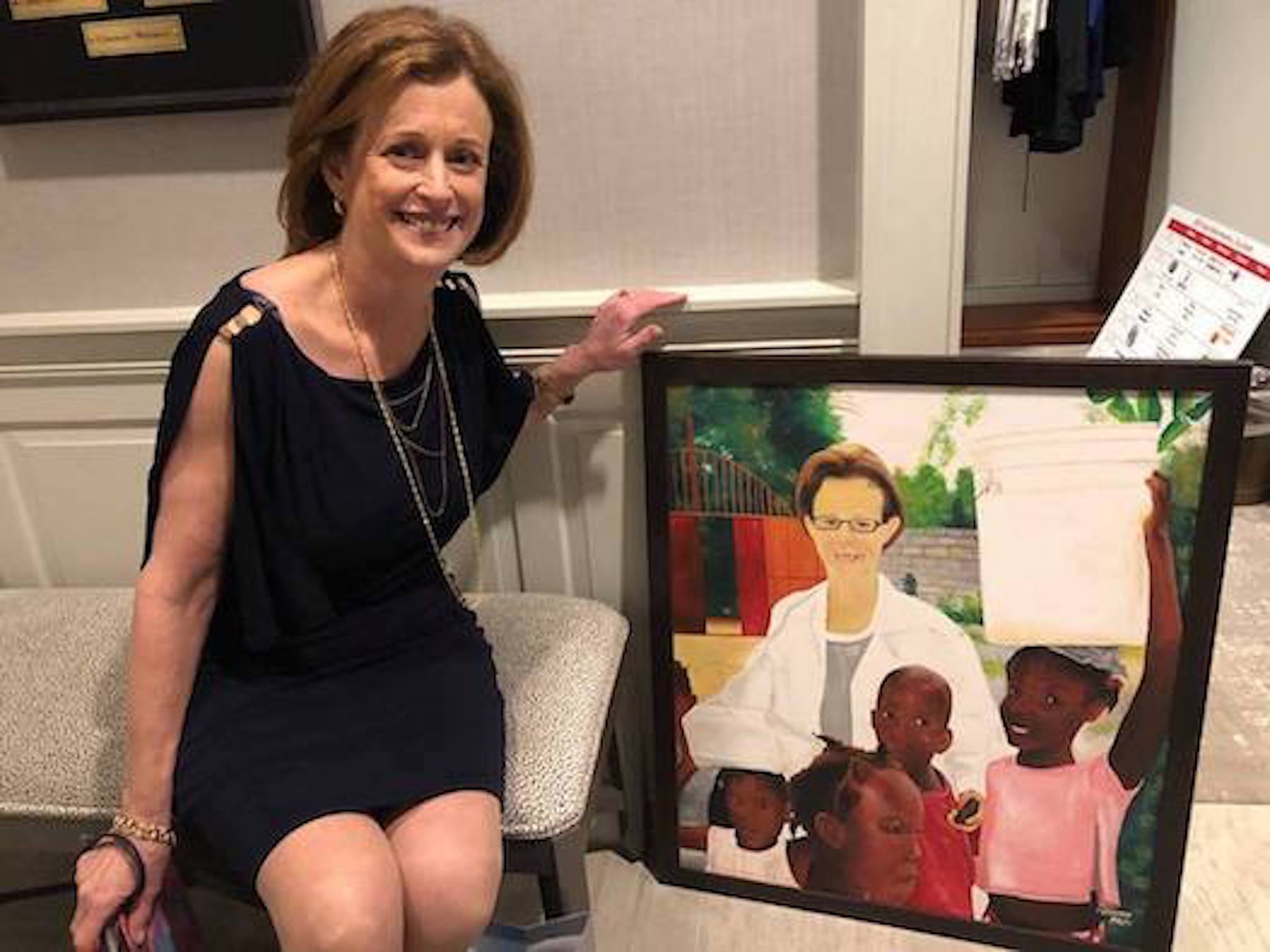 Hands Up for Haiti (HUFH) is proud to have honored Dr. Jill Ratner, co-founder of HUFH and a devoted medical humanitarian, and to celebrate the positive impact she has had on the lives of countless children and their families both here and in Haiti, at its Annual Celebration Dinner on March 23. Jill, who has served as HUFH President and is currently its US Medical Director, is dedicated to ensuring quality health care to those in Haiti who otherwise have no access to doctors or life-saving care, and to ensuring the sustainability of HUFH programs by collaborating with our staff in Haiti to provide necessary tools, education and support for the Haitian medical community as they deliver direct care and by spearheading a community health worker program.
The evening was our most well-attended and successful ever, both fun and informative, featuring lively music, delicious food, a fun and engaging auction, and dancing -- all with a Haitian flair. Guests attended from far and wide: staff and supporters from Haiti, including our immediate past in-country Executive Director, Dr. Manol Isac and his family, members of the Cap Haitien Health Network, represented by Dr. Ted Kaplan and his wife, Elisabeth, Jill's colleagues from CareMount Medical, her co-residents from Babies Hospital, and volunteers, family and friends from all over the country.
Guests were treated to a video created by Flying Dreams Productions and narrated by Dr. Mary Ann LoFrumento, also a HUFH co-founder (and Jill's co-resident in training), highlighting Jill's vision in helping to create and grow HUFH, the work that Jill has done on the ground in Haiti and the work that our organization, Haitian staff and program leaders, and volunteers do to improve lives in northern Haiti by implementing and improving life-saving health care programs. Click here to view the video and enjoy a taste of the evening.
Jill spoke about how our organization continues to make a lasting difference in Haiti nearly 10 years after its founding, and the need to give back and the joy of doing so -- to make a difference. She also spoke of the evolving mission of the organization as we have transitioned from sending visiting teams focused on delivering care to instead delivering lasting impact through our Haitian led, Haitian run programs and ongoing support of the Haitian medical staff.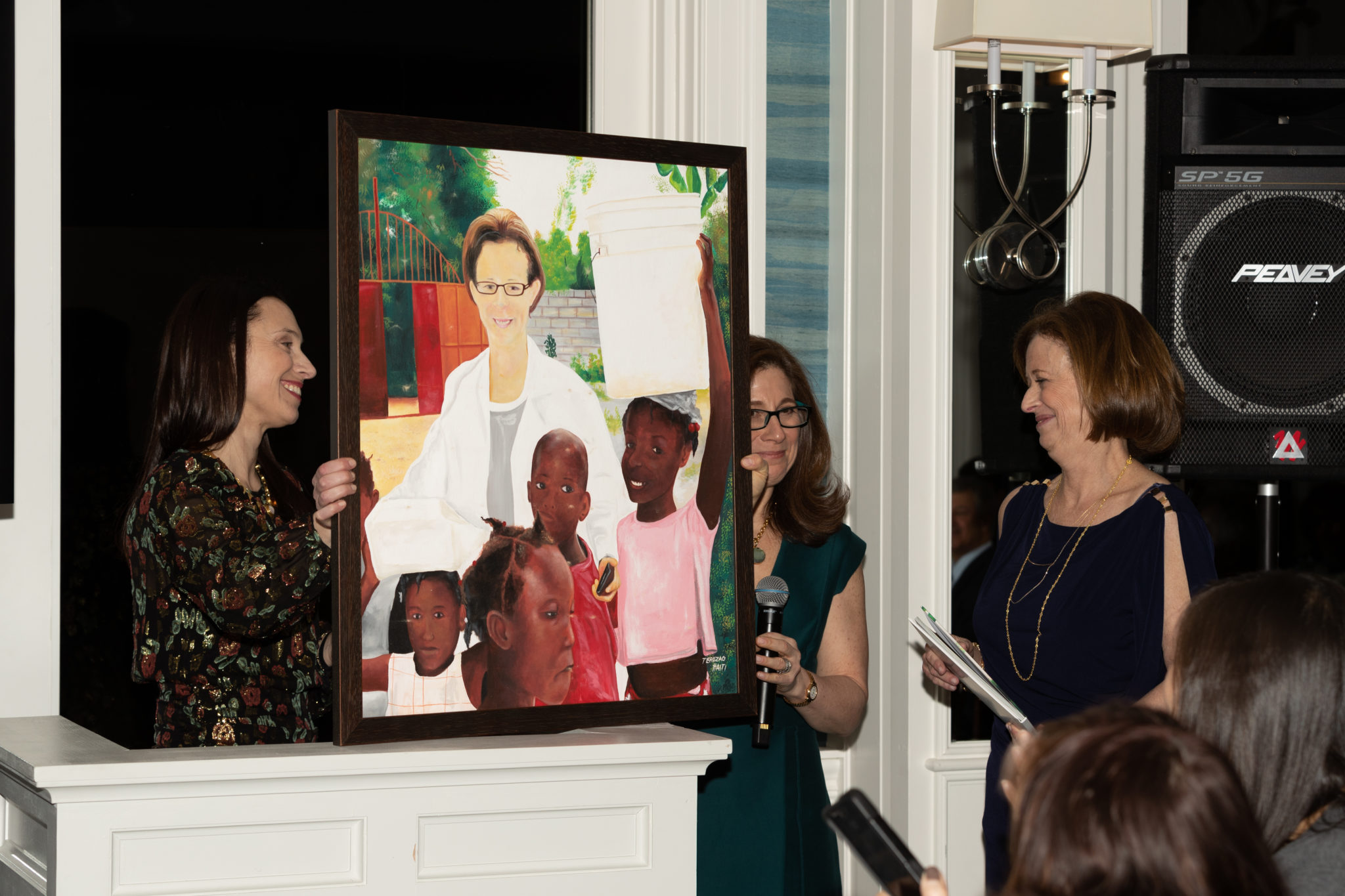 Dr. Allison Platt, HUFH's current President, shared with us a story from the first trip that Jill led in 2010 - the beginnings of HUFH. Jill's team was sitting in a Tap Tap, a Haitian taxi bus, when the roof began to cave in, so collectively Jill and her group of volunteers lifted up their hands up to lighten the load: Hands Up for Haiti got its name!
Dr. Wendy Marx, HUFH Vice-President and Gala Chair, presented Jill with a painting by Thermitus Jean, our enormously talented in-country executive director, of Jill surrounded by some of the Haitian children she helped. We also created for Jill a memory book of her years in Haiti, which included personal notes from volunteers, staff, and patients, both here and in Haiti.
Finally, we heard from Samson Desamours, a Haitian volunteer who Jill met on her first trip, about the direct impact that Jill and her work have made on him and all of his Haitian neighbors.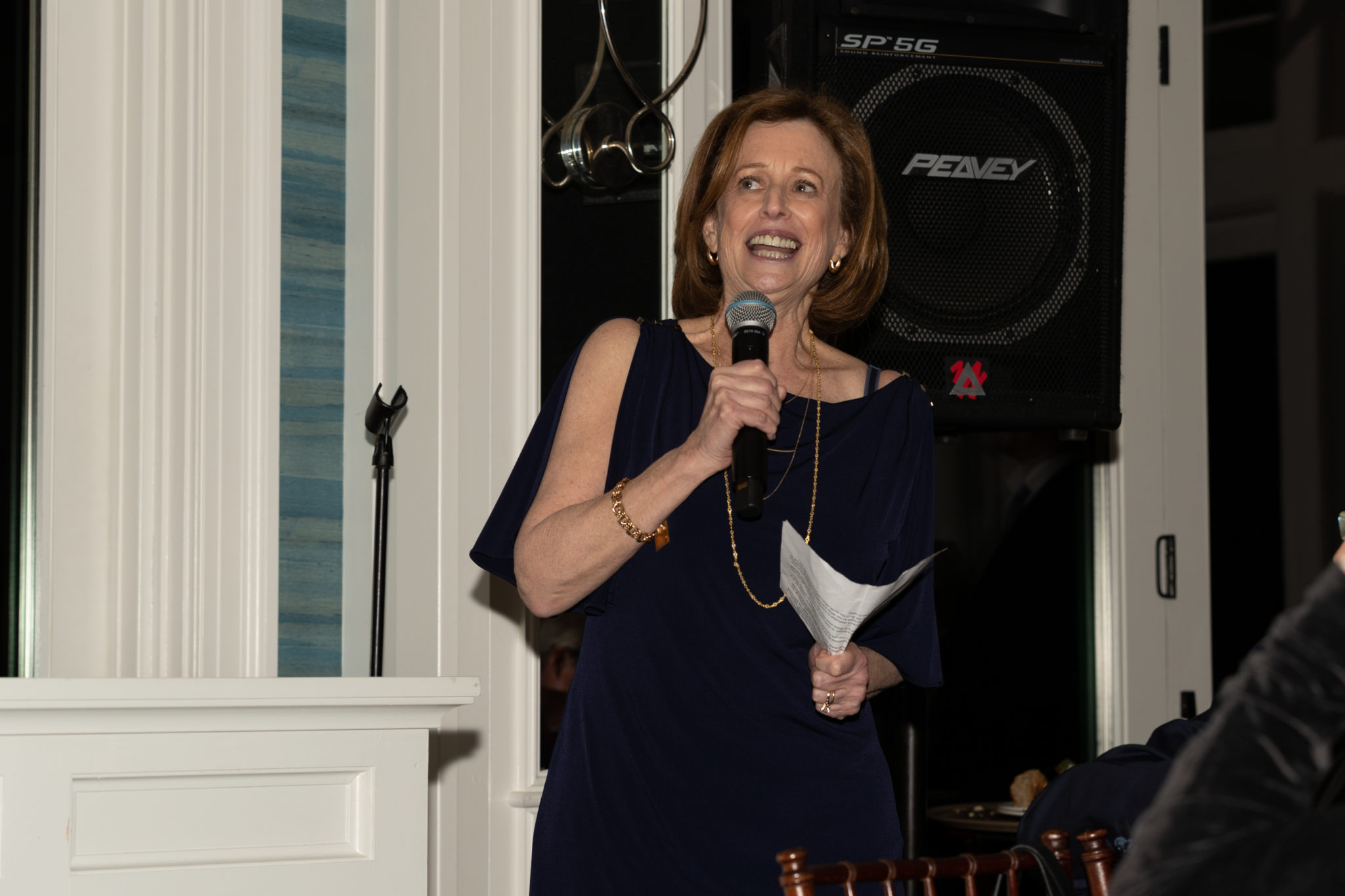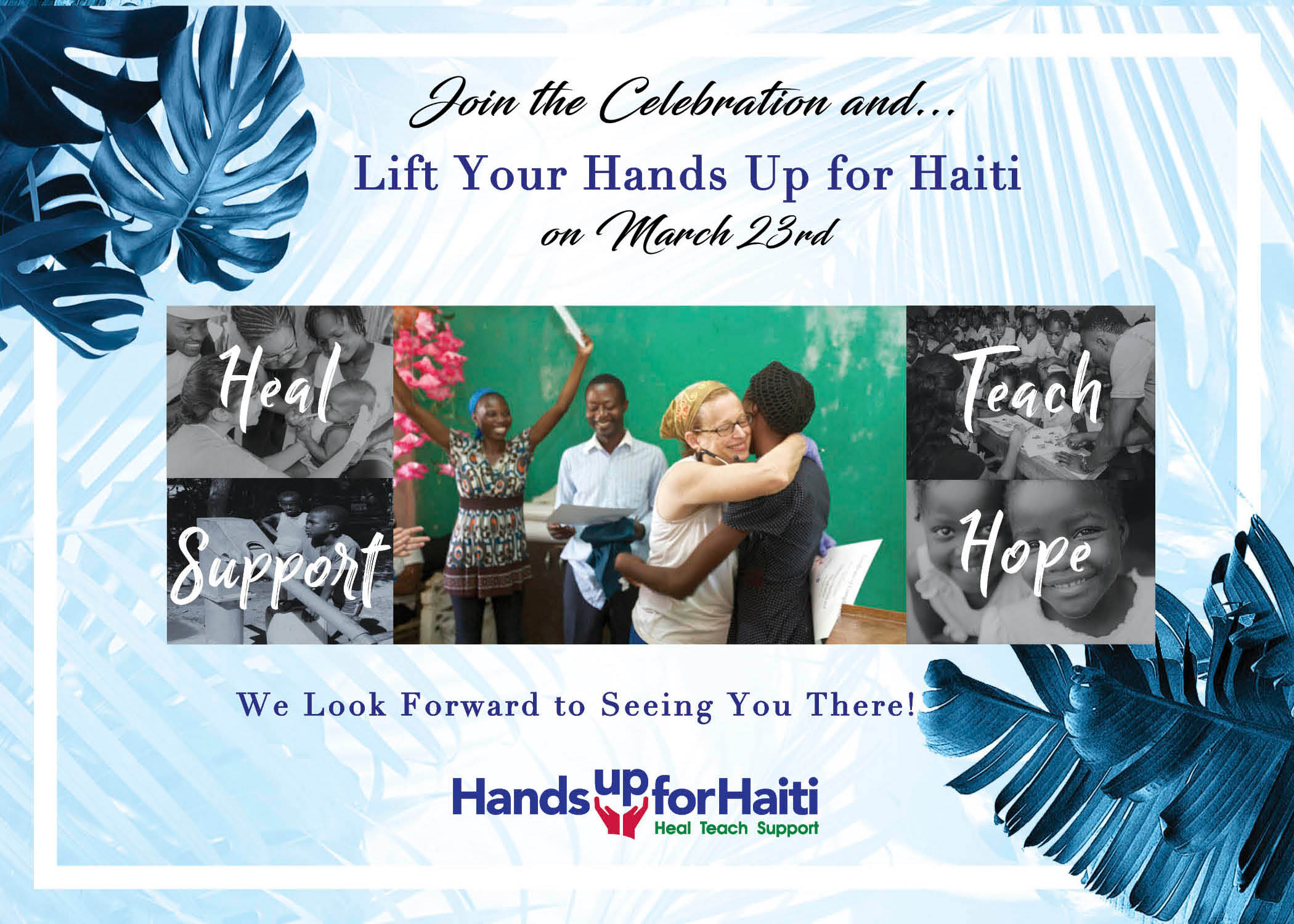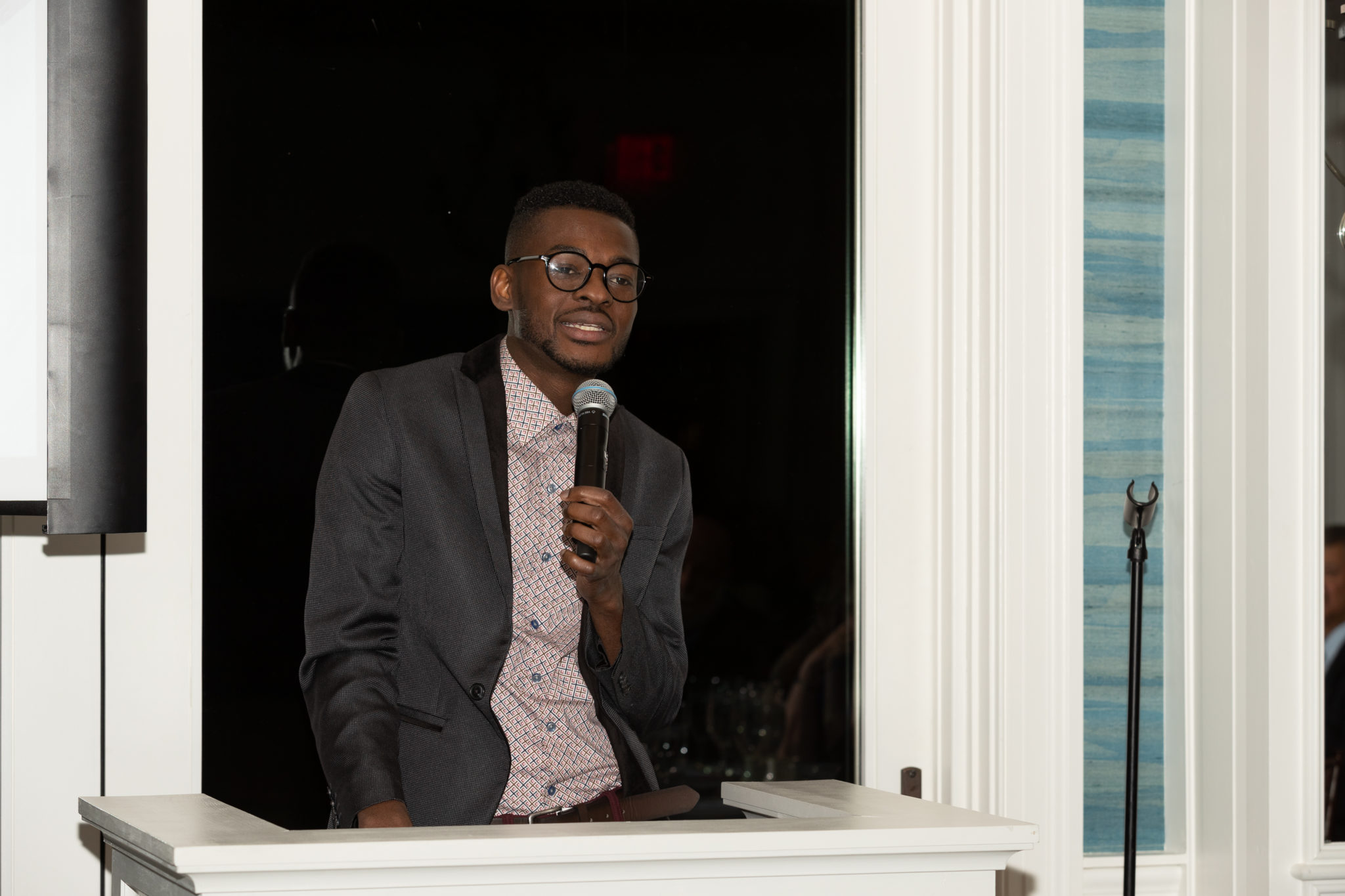 Contributing to the enormous success of the evening were the generous event sponsors and Champions for Children. We thank them all and urge you to support those who support HUFH. To see the full list, please click here. Special thanks to photographer Randi Childs and auctioneer Jamie McDonald.
Allison quoted a Haitian proverb: "Men anpil chay pa lou," which means "many hands (make) the load lighter." To both those who joined us on March 23, and those who weren't able: While there is so much to do to improve the quality of health care in Haiti, we appreciate your generosity and your willingness to stand with us as we work hard to make a difference in the lives of as many Haitians as we can.  Please lift your Hands Up for Haiti and stand with us as we follow Jill and her co-founders' path and make a lasting impact for the most vulnerable children and their families in Haiti!