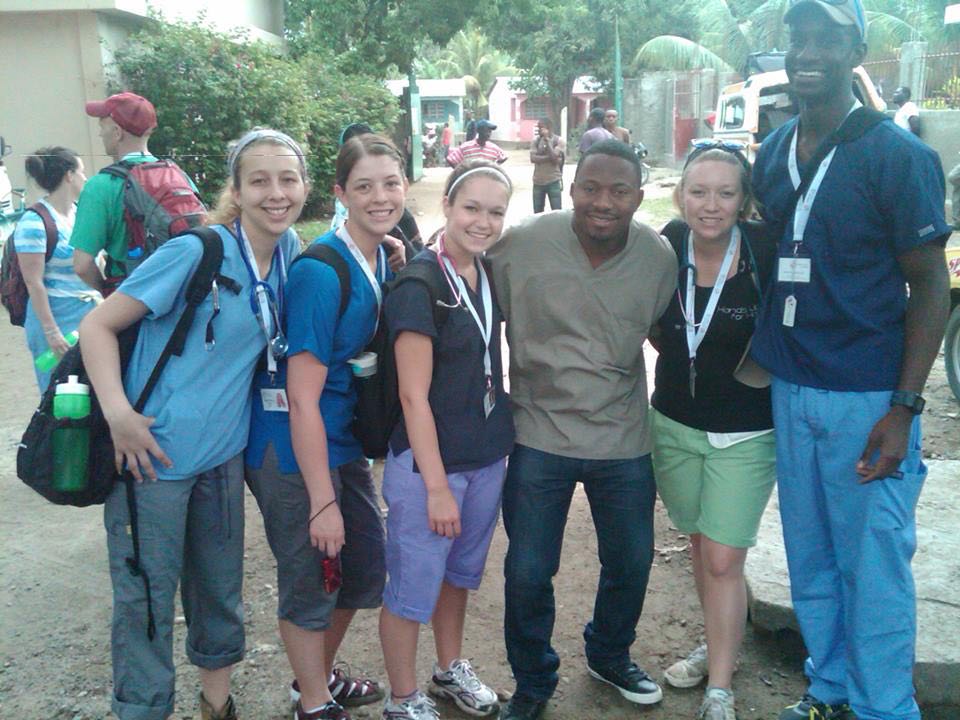 HUFH wants to congratulate Riley Dejong, a HUFH volunteer, on being awarded the NY State Senate's Liberty Medal at the Women of Distinction event held earlier this month in Chappaqua, NY.
Riley, a Lewisboro Volunteer Ambulance Corps Crew Chief and EMT, nursing student, and volunteer on our June 2014 mission, was on the Metro-North train that crashed in February near Hawthorne NY. According to State Senator Terrence Murphy, Riley helped save lives as she  "took action without regard for her own safety, which so aptly demonstrates her character and compassion for the safety and welfare of others." HUFH believes this strength of character was amply reflected in the positive impact that Riley made while in Haiti on the lives of those she helped and taught during the volunteer medical mission, when she worked in our clinics and taught CPR to members of the Haitian Red Cross.
Riley is a shining example of how special our volunteers are: their character, their innovation and adaptability, their ability to help others in the worst of situations, and their continued devotion to community service, whether on a local or global level. As Dr. Jill Ratner, HUFH's President and the trip leader for the June 2014 mission, said, "This is what our volunteers are made of: resilience, dedication, and an inner drive to help wherever help is needed. While it always awes me when people take action like Riley did, it actually did not surprise me that she stepped up when needed: we saw this courage come through daily in Haiti."
Our sincerest congratulations to Riley on this incredible honor: We are thrilled and proud that she is an active volunteer at HUFH.
For the complete story, please click here for the story in the Patch.