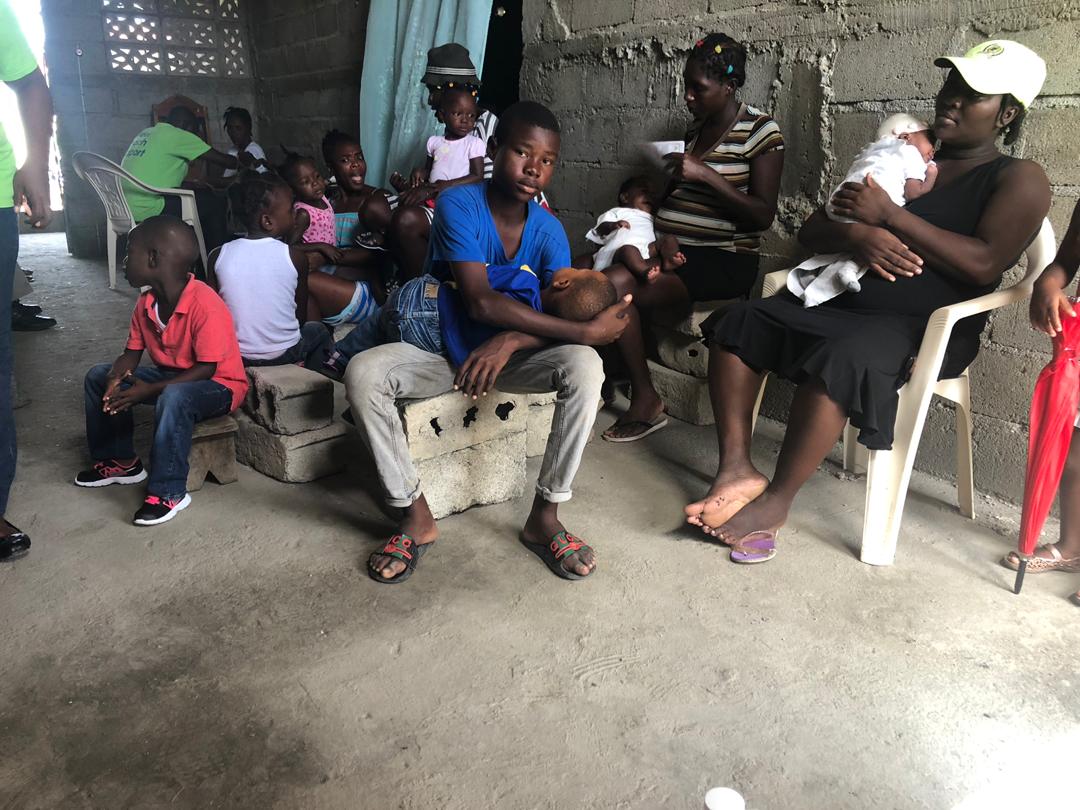 Massive humanitarian crises are not always caused by earthquakes and hurricanes, or even outright warfare. Sometimes it can be a society that suddenly finds itself deprived of a vital resource or in the midst of government upheaval. In Haiti's case, a fuel crisis — caused in part by the collapse of the Venezuelan oil industry and the loss of subsidies for gasoline – and a looming geopolitical struggle are wreaking havoc on an already fragile country.
With increasing instability comes greater need – with no gas comes an impending food and water crisis.
Imagine living on $2/day while being forced to pay as much as $25 a gallon for gas on the street. This is what the people of Haiti are facing and it has brought the nation to a standstill. Haitians cannot get to work, their children cannot get to school, and hospitals cannot operate without electricity. Deliveries of food and clean water are being held up, causing severe shortages of food and water and inflated prices for the little that is available. Understandably, the Haitian people are protesting their government's inaction as millions suffer. And these mostly peaceful protests have led to road closures, which further erode the ability of everyday Haitians to make a living and feed their families.
At Hands Up for Haiti, we will
Keep the lights on … and the mission alive.
Turmoil is nothing new to Haiti and over the past decade, we've seen the country suffer innumerable setbacks and crises that threaten the lives and well-being of Haiti's poorest citizens. But through it all, HUFH has always persevered and even in the midst of the current crisis, we continue to deliver life-saving medical care to the people of Haiti. While the unrest in Haiti grows daily, our amazing staff on the ground are nimble, flexible and creative, and they use their local knowledge to ensure that our life saving programs continue. They are doing unbelievable work in the most dire of conditions and with the scantest of resources, negotiating road blocks, facing violence daily and risking their own lives to deliver essential care.
Haitian Led + Haitian Run =
Lifesaving Programs That Build a Better Future
Thermitus Jean, HUFH's in-country executive director, describes how our team on the ground is meeting the challenging and continuing to deliver our programs: "We get up early in the morning, check to see what roads are open, and deliver our programs early in the day. We are constantly monitoring when gasoline might be delivered to a station and then send people to wait, sometimes to sleep there for two nights, in the hopes of getting whatever gasoline we can buy. Water stations are closed. So now the crisis is about water as well. And people have to go to market every day for food because there are no places you can keep them cool, like refrigerators, without gas for the generators."
Despite the turmoil, Hands Up for Haiti's malnutrition and hypertension programs continue to operate; patients are getting their medika mamba and blood pressure medications on schedule. In addition, because people cannot get to the health care centers, our teams are bringing this care directly to their communities. Mobile santé clinics (outreach clinics staffed by our local doctors and nurses) are being held whenever it is safe to do so and are seeing dozens of children and adults when they do. And our 13 water wells continue to provide clean water to thousands of Haitians who do not need to depend on a truck filled with water to arrive.
Thermitus added,"We care only about doing our job and helping the people. But it gets more difficult each day. We worry and pray every day."
We will not be deterred and we refuse to let the current conditions stand in the way of our mission.
We came in response to a disaster.
We stay to build a better future for the children of Haiti.
We succeed with the help of dedicated people like you.