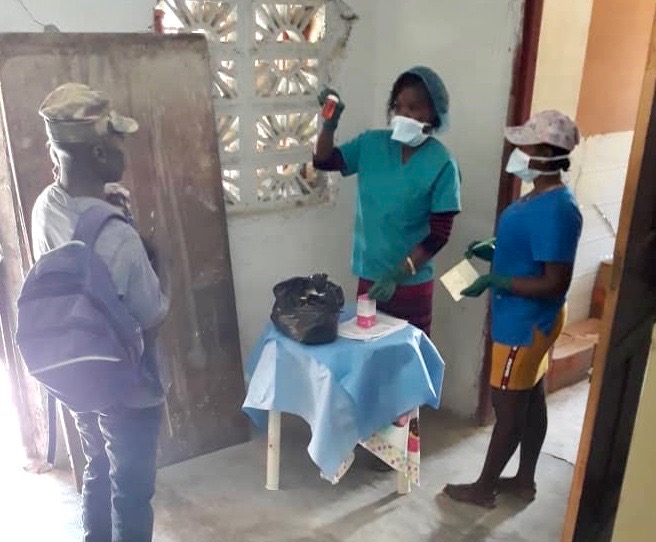 Corona Virus UPDATE
Knowledge is Power: HUFH team hard at work educating citizens on how to stay safe in the age of Coronavirus:
UPDATE ON THE EFFECTS OF THE CORONA VIRUS PANDEMIC ON HUFH and ITS PROGRAMS IN HAITI:

A storm is brewing in Haiti. The UN warns that, due to the Coronavirus pandemic, a global famine of epic proportions is fast approaching. Haiti will face a famine worse than any in modern times. The Haitian people already struggle to feed their families. 1 in 5 Haitian children already suffers from severe malnutrition. Pregnant women and new moms need basic nutrition and vitamins.

Since 2010, Hands Up for Haiti has been on the ground treating and preventing childhood hunger, offering prenatal care and treating chronic disease, all issues compounded by the arrival of the Coronavirus on the shores of Haiti. Our malnutrition program has treated more than 4000 children. Our staff, already distributing life- saving Medika Mamba, is finding more hungry, malnourished children every day. We offer pre- and post- natal care, education and nutrition to help save mothers and babies. And we are ramping up all of our programs to meet the current need. But we need your help.

Thermitus Jean, our in-country Executive Director, on the critical need to keep our malnutrition program not just up and running, but to expand it: "We at HUFH want to continue our malnutrition program and for the expansion of the program especially in this very difficult moment to at least save more children from starvation. Because the situation for them is very difficult: there is no market to sell or buy goods, menial jobs like taptap driving is done; they have no money but with our program we are saving a lot of children who would otherwise starve. We want no children to die of hunger, of malnutrition. That was our priority and the main reason we want to keep going and have more to get the program going because we want to save lives."

In Haiti there is no government safety net. Please help us be the safety net for these children.

Because no child should die from hunger.
WANT TO SEE A "TIPPY TAP" IN ACTION?

WANT TO SEE THE GOOD THAT YOUR SUPPORT BRINGS TO SOME OF THE MOST VULNERABLE PEOPLE IN THE WORLD?

Pictures often speak louder than words: HUFH is working hard to keep the arrival of the Coronavirus in Haiti from further compounding the ongoing problems of malnutrition, lack of access to basic prenatal care, and widespread hypertension, chronic disease and premature death.

WITH YOUR HELP, we are succeeding.

As you know, frequent and thorough hand washing is essential to preventing the spread of the virus: hand washing stations are lifesaving, especially in a country such as Haiti where access to clean water is extremely limited. To address the problem and encourage great hygiene to defeat the virus, our team on the ground is building "TIPPY TAPS" - hand washing stations at all of our program sites and water wells and educating the communities about the importance of good hygiene.

Click here to watch villagers express their appreciation as a hand washing station was completed.
Click here to watch the hand washing station under construction.

Click here to watch our team on the ground educate patients in our hypertension group in the rural villages where we work.

Click here to watch our team and their patients taking appropriate caution as they distribute life saving medications.

Click here for words of thanks and solidarity from our in-country leadership.

---

In Haiti there is no government safety net. Please help us be the safety net.
Several weeks ago the first 2 cases of COVID-19, the Coronavirus infection, were identified in Haiti. This is an alarming development in this global pandemic as Haiti is a country severely limited in its ability to handle a major public health crisis. From hospitals that are short on almost every resource required to address this infection to a public health system that has already been stressed to its limits, the spread of Coronavirus poses a challenge to all of us who have dedicated ourselves to addressing the health needs of the Haitian people.
As we have always said, not every disaster is an earthquake or a hurricane. We are fearful that the death rate in Haiti could exceed other countries, not just from the virus itself but from its ripple effect on some of the poorest people in the world. With respect to HUFH specifically, many of our programs are critical to saving lives on a day by day basis, particularly malnutrition, prenatal and hypertension, and so it is essential to keep them running while at the same time practicing social distancing and other methods to contain the spread of the virus.

At HUFH, the health and safety of our employees, the people we serve, and our volunteers and donors come first -- now and always. Like many of you, we have adjusted our operations to reflect the "new normal" as our staff continues our work in Haiti. We are able to do all because of that vision: Haitian Run + Haitian led = Lifesaving Programs that Build a Better Future. As always, our staff on the ground continues to rise to the challenges they face with both courage and ingenuity.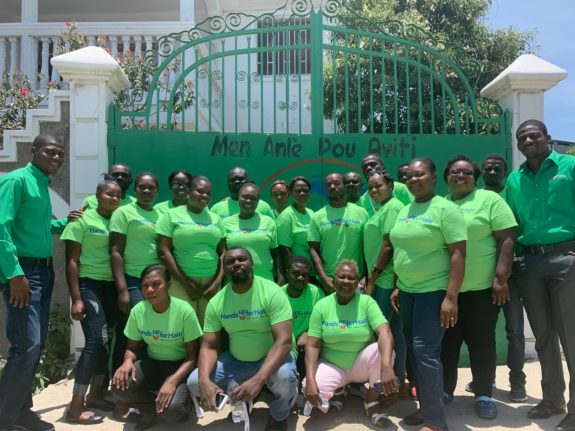 In the US and Canada, we have suspended all volunteer missions to protect not only our volunteers, but also to prevent exposing the Haitian people to volunteers who might be asymptomatic and yet able to infect others. We continue to provide support, education and mentorship remotely and will resume sending visiting teams as soon as travel is again deemed safe.
We have canceled all HUFH events for the next few months, including our 10th Anniversary Celebration of our work in Haiti, our biggest fundraising event of the year. We also postponed the planned visit to the US by our Haitian leaders, Thermitus Jean and Fritznel Jean, until it is safe for them to travel.

In Haiti, we continue to prepare and support our staff as they work hard to face down the virus, by teaching about the virus and providing them with the tools needed to go out into the communities in which we work to share their knowledge.
Earlier this month, before travel restrictions were imposed, a volunteer team led by HUFH co-founder Dr. Jill Ratner, traveled to Haiti. The team, which also included a Masters in Public Health candidate, met with our entire staff to give a Coronavirus tutorial and share with prepared global health materials on everything from hand washing to social distancing.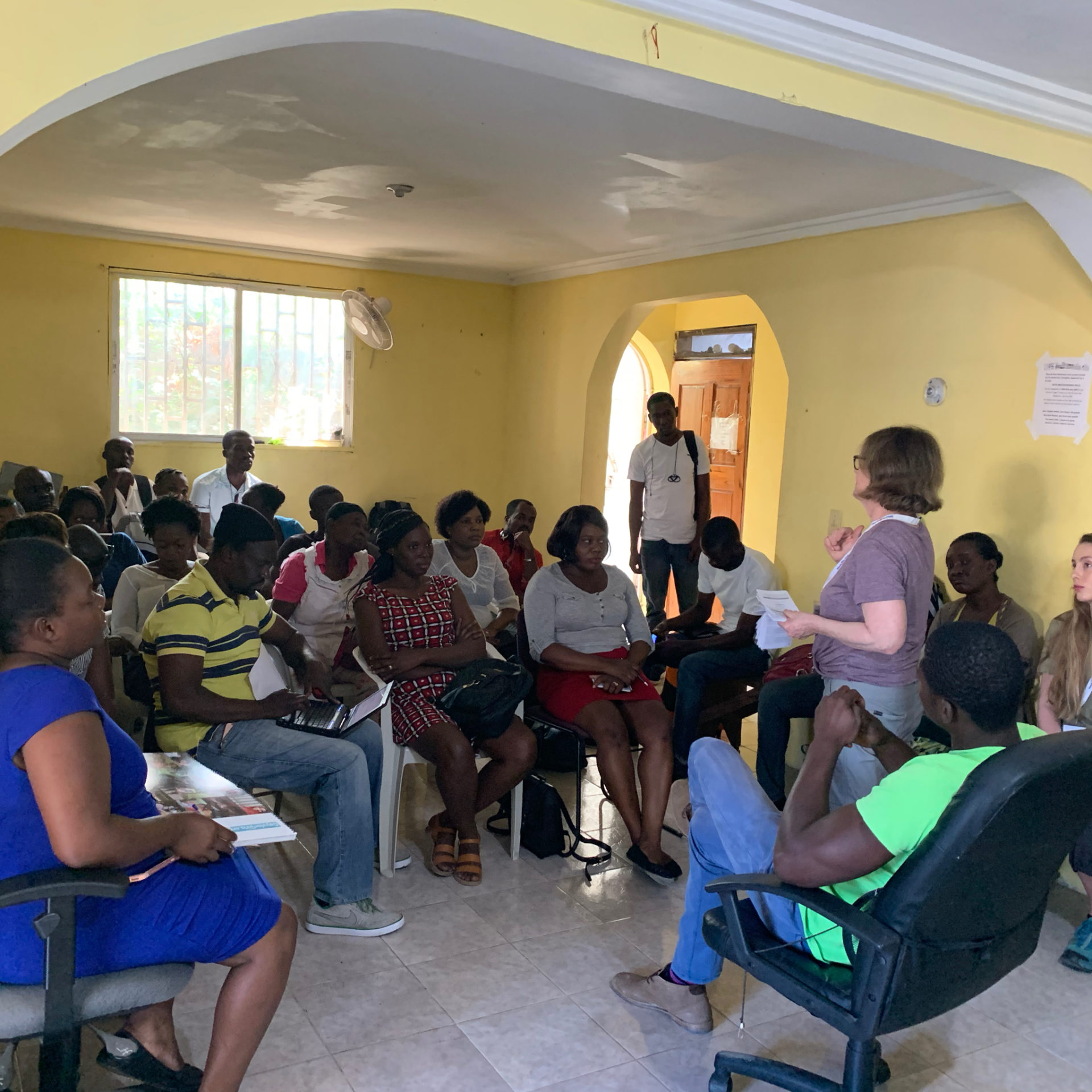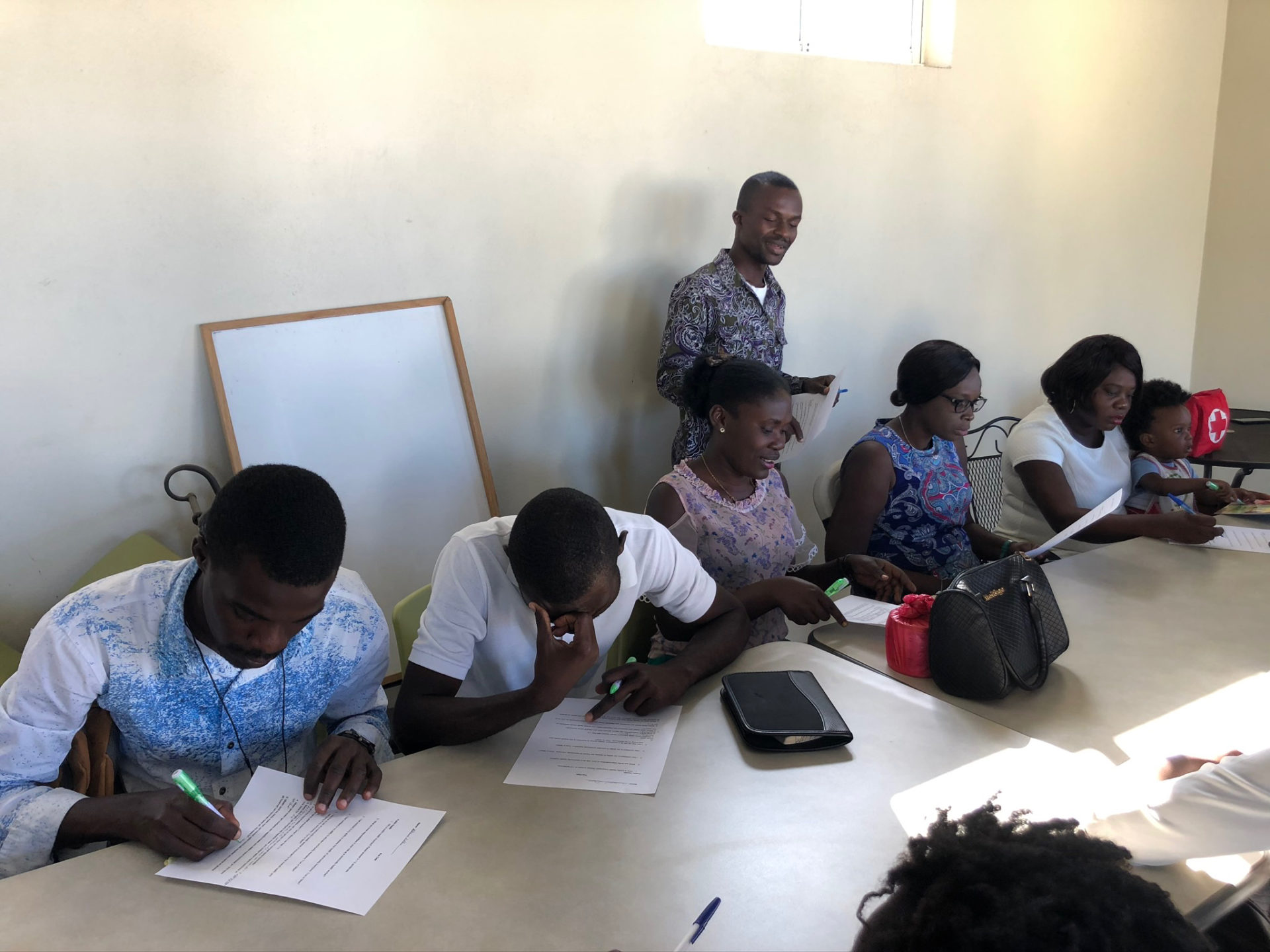 We have adjusted our program protocols to enable us to keep our most essential programs running, though in a modified way to reflect the need for social distancing: Patients in our malnutrition, prenatal, and hypertension will receive a longer lasting supply of medika mamba, vitamins, and medicine, all delivered at a distance, to decrease the frequency of contact with staff. Those who appear to be in need of medical help will be examined by a medical professional.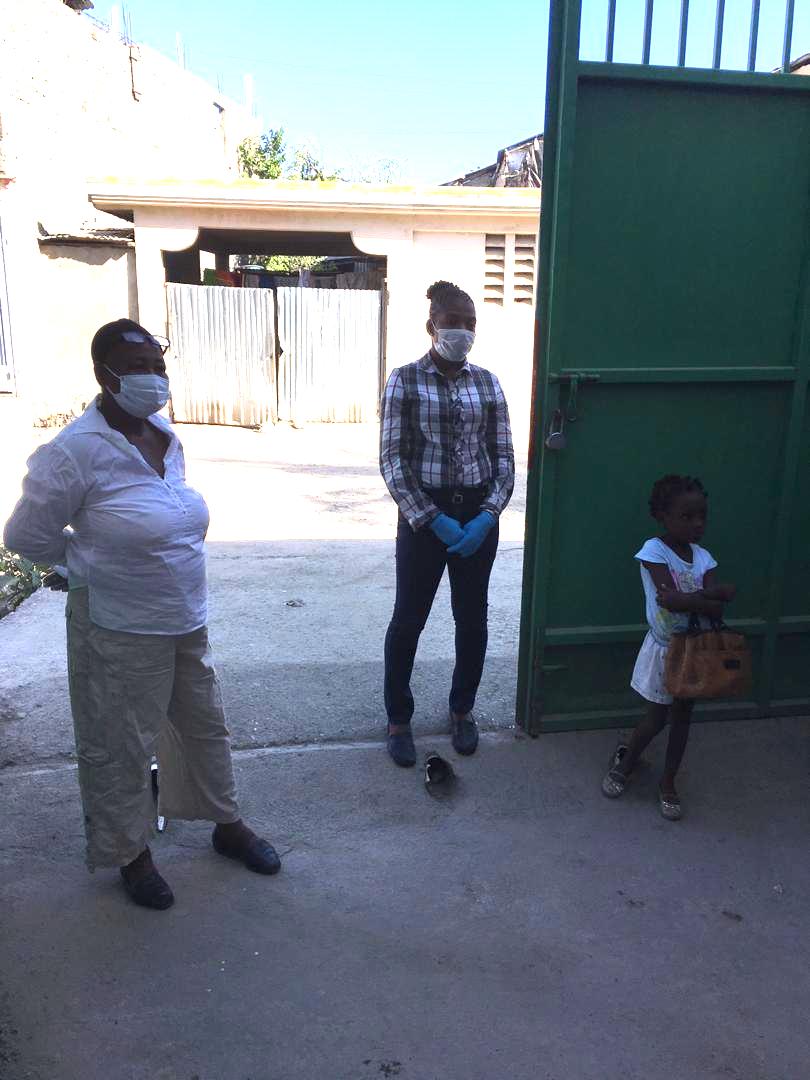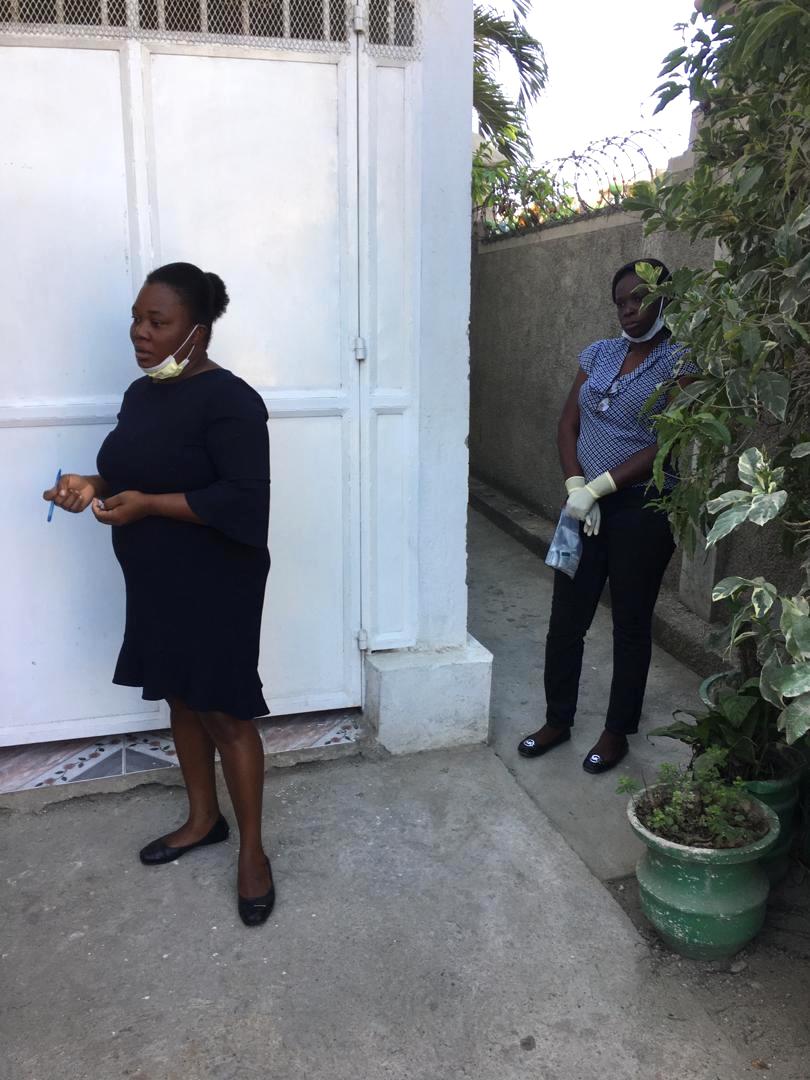 We have contacted our partner hospitals to come up with a plan for referral of very ill patients who might require testing or treatment.
Our TSKs (community health workers) will travel throughout the community to check on and educate their neighbors and identify people in need of medical help, again, while practicing social distancing. Our medical staff is working to ensure that ill patients are still able to get care -- all while practicing social distancing.
Our clean water program, as vital as ever, will be modified to improve hygiene and promote social distancing. We are implementing protocols to make sure pump handles are disinfected, and we are installing touchless handwashing stations throughout our communities.
Our staff on the ground is fighting the battle daily. For example, on Friday, right after the news hit, our talented Haitian team on the ground, led by in-country administrative leaders Thermitus Jean and Fritznel Jean, medical director Dr. Rose-Laure Jeanty, Nursing Director Youselene Pierre-Louis, and coordinator Miguel-Ange St. Michel, traveled with HUFH nurses and community health workers to a community in great need to do just that: provide accurate information, quell panic and help contain the virus. Today, they implemented the new protocol for delivery of mamba in the malnutrition program, while educating the caregivers about the virus.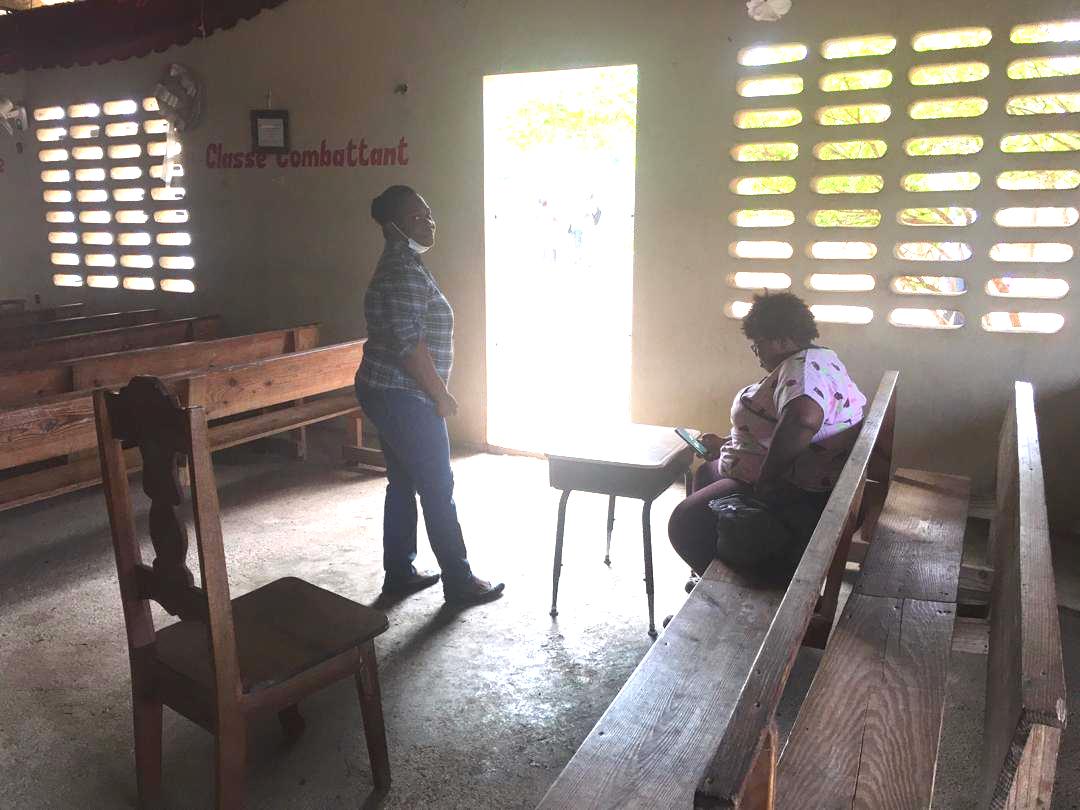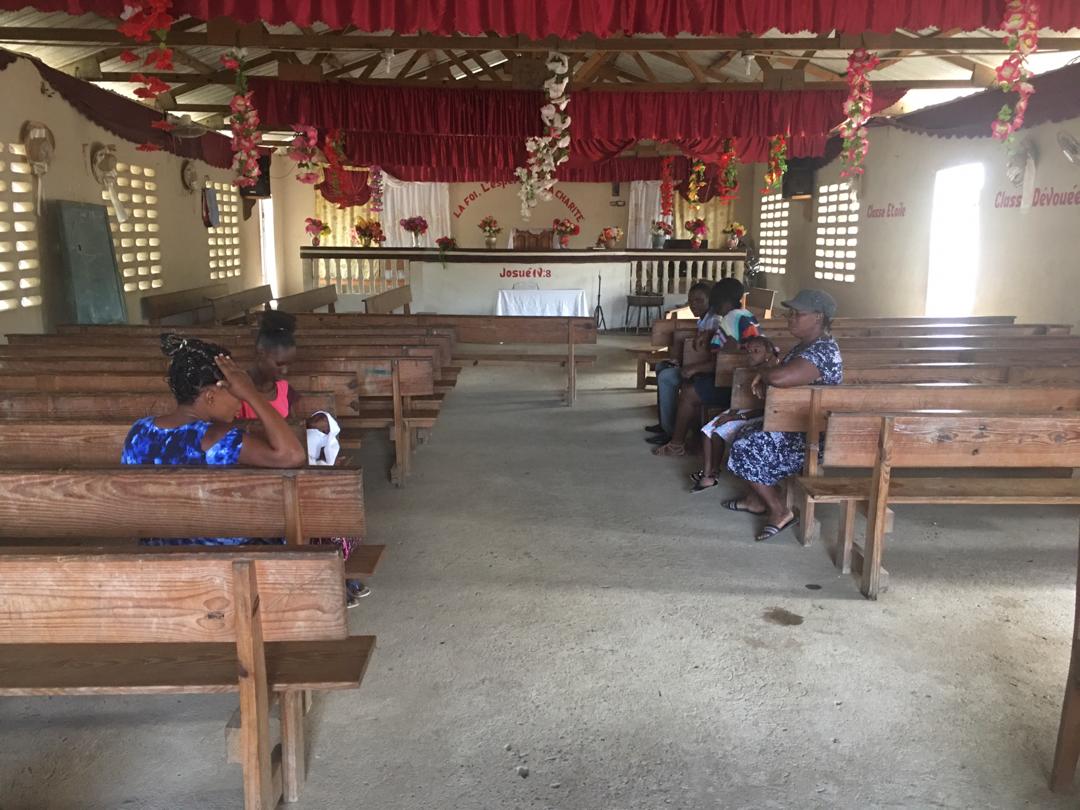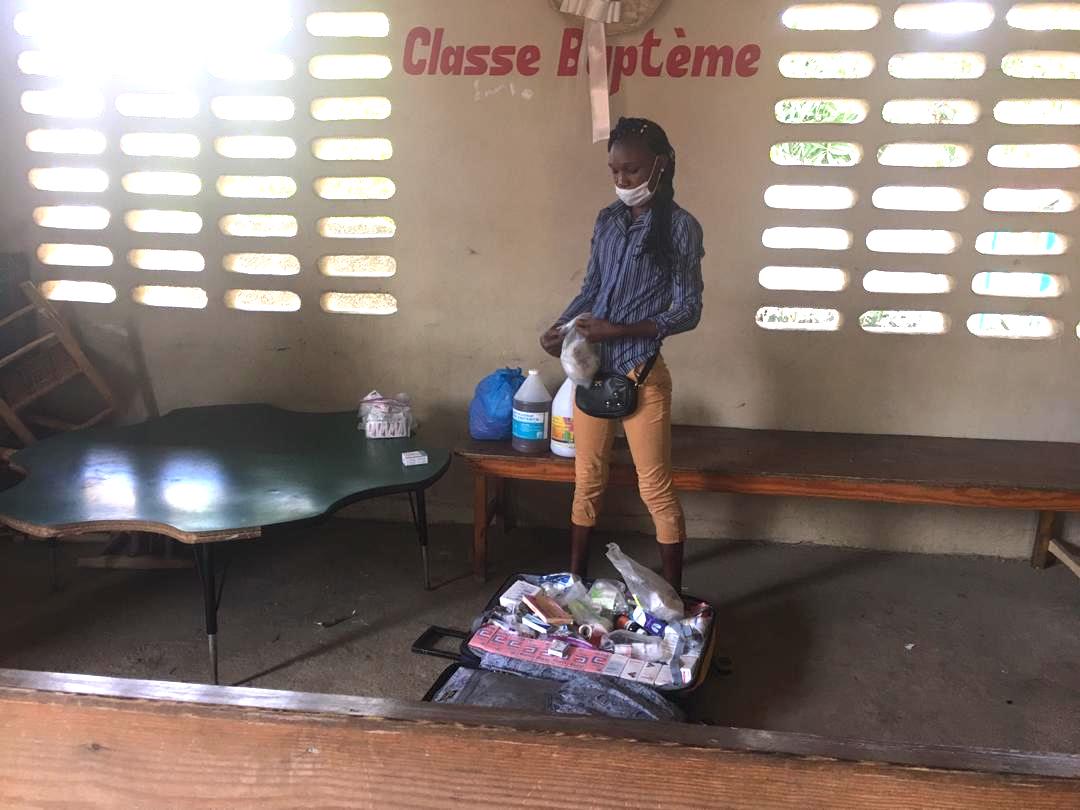 As this COVID-19 pandemic touches all of our lives, let's not forget those who live in crisis every day - the people of Haiti. In the communities that we serve, many live on less than $2/day, without access to even basic health care or even clean water. Please help us by supporting our staff and our programs.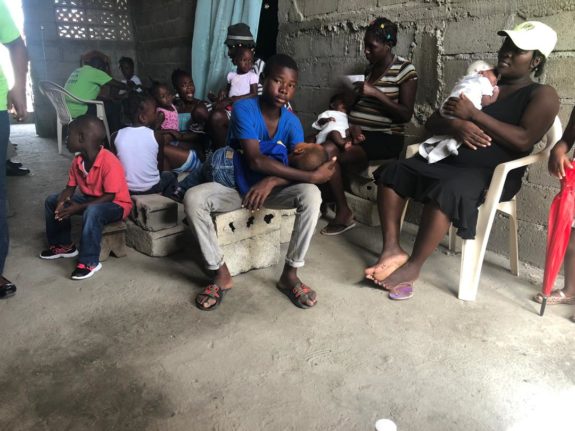 As the world shudders, HUFH remains unshakable and unmovable. We remain absolutely dedicated to our mission-but will adjust our support as needed on a day by day basis.