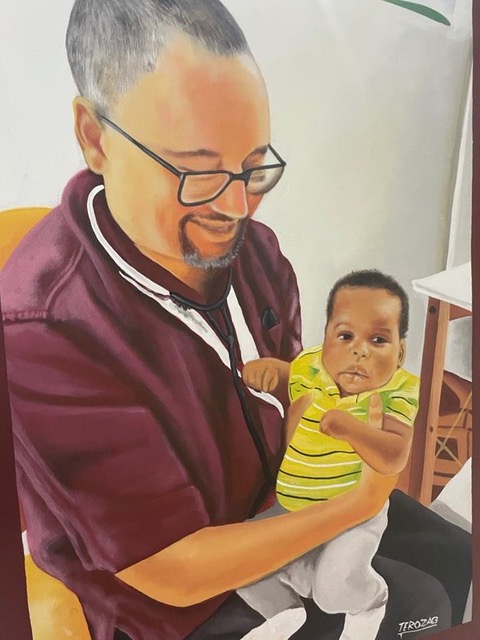 Please Click Here to See the Video Tribute to Dr. Kairam
AN IMMEASURABLE LOSS TO OUR HANDS UP FOR HAITI FAMILY
The Hands Up for Haiti family was deeply saddened by the sudden and unexpected passing late last year of our board member and dear friend, Dr. Hemant Kairam. A true humanitarian and gifted pediatrician, Hemant was an integral part of Hands Up for Haiti since its inception and an inspiration to us all. He was deeply committed to both the children of Haiti and the education of the next generation of doctors and nurses both in the US and Haiti: He worked tirelessly to build and grow lifesaving pediatric programs on the ground in Haiti and he helped build an enduring Global Health program that offered hundreds of medical students, residents, and nursing students an opportunity to travel to Haiti and learn about caring for children in a resource poor setting. He wanted to open their eyes and touch their hearts as well as educate their minds. Beyond the clinical teaching, he taught them life lessons as he modeled caring, humility, respect for others, and how to advocate for those in need. A member of our board since 2018, his contribution to the organization was immeasurable.
Hemant was also a well-loved and respected pediatrician to his patients in his private practice in Summit New Jersey, an inspiring teacher of pediatrics for so many students and residents at the Goryeb Children's Hospital, and a true humanitarian who only wanted to make the world a better place for children. He is greatly missed by his loving family, his patients, his colleagues, and our Hands Up for Haiti staff both here and in Haiti.
FINALLY A CHANCE TO PAY TRIBUTE
Last month, after a year of delays due to the pandemic, Hands Up for Haiti, together with Dr. Neeraja Kairam and members of the Kairam family, held an event to celebrate Dr. Kairam's Life and Legacy and the HUFH Programs for Children that he worked tirelessly to build and grow. In addition to members of the Kairam family, the event was attended by colleagues from the Goryeb Children's Hospital, Advocare Summit Pediatrics, former trainees and students, and patients. It was an evening of memories, conversation, and tributes. Our in-country director, Thermitus Jean, traveled from Haiti to speak and to present the Kairam family with a beautiful portrait. A full video of the tributes and speeches can be viewed here. Password HUFH.


A LEGACY FOR CHILDREN CONTINUED
ALL PROCEEDS raised from the event will help support THE LIFE-SAVING PEDIATRIC PROGRAMS that Dr. Kairam championed including the newly dedicated:
Kairam Klinik Bebe Byen – Well-Baby Program for Newborns to 1 year
Mobile Santè – Pediatric Outreach
Medika Mamba – Malnutrition Program
Global Health Education and Research