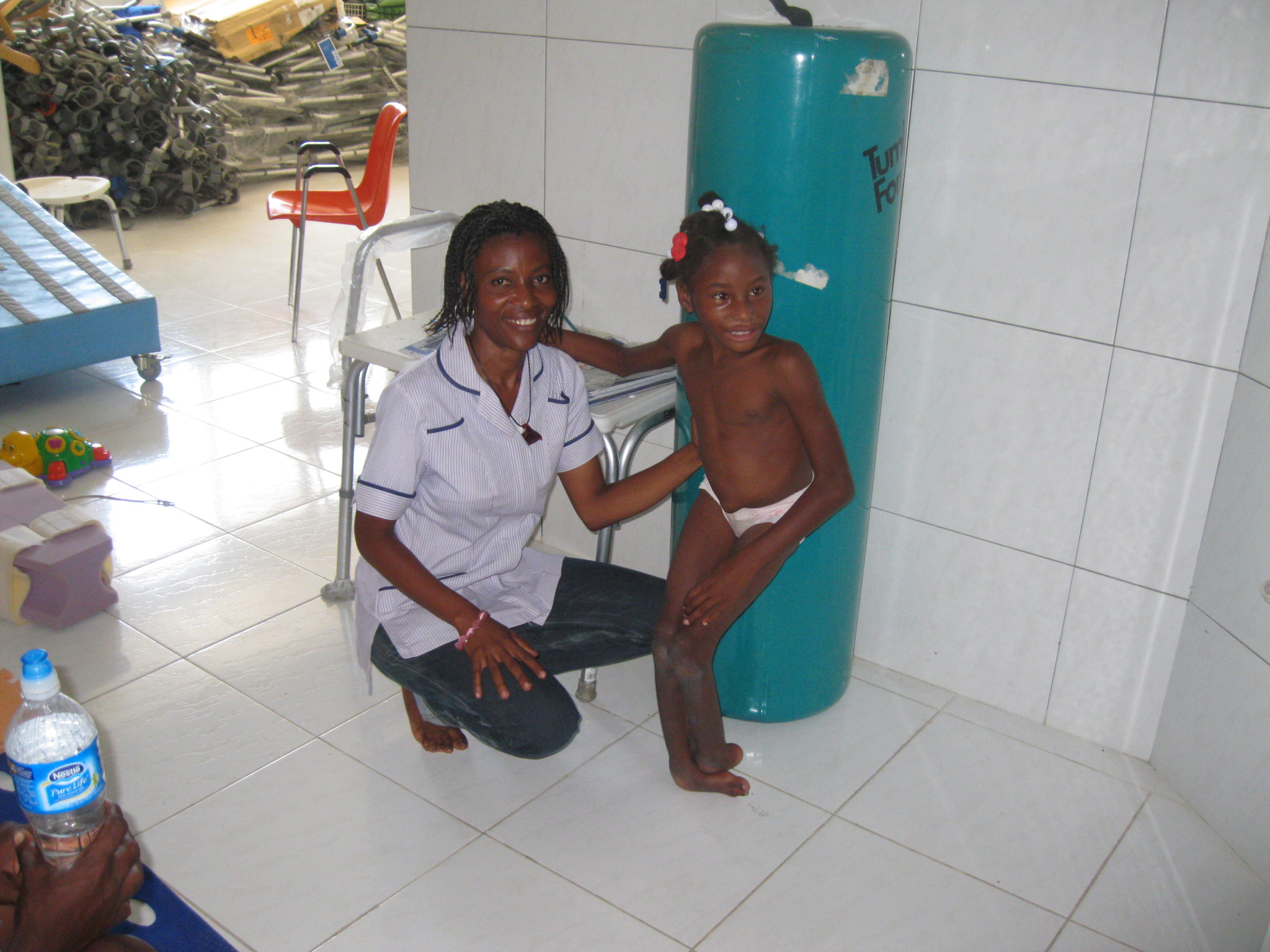 After returning to Cap Haitian, Tiffany Keenan, Judy and I were able to visit Haiti Hospital Appeal and Nate Nick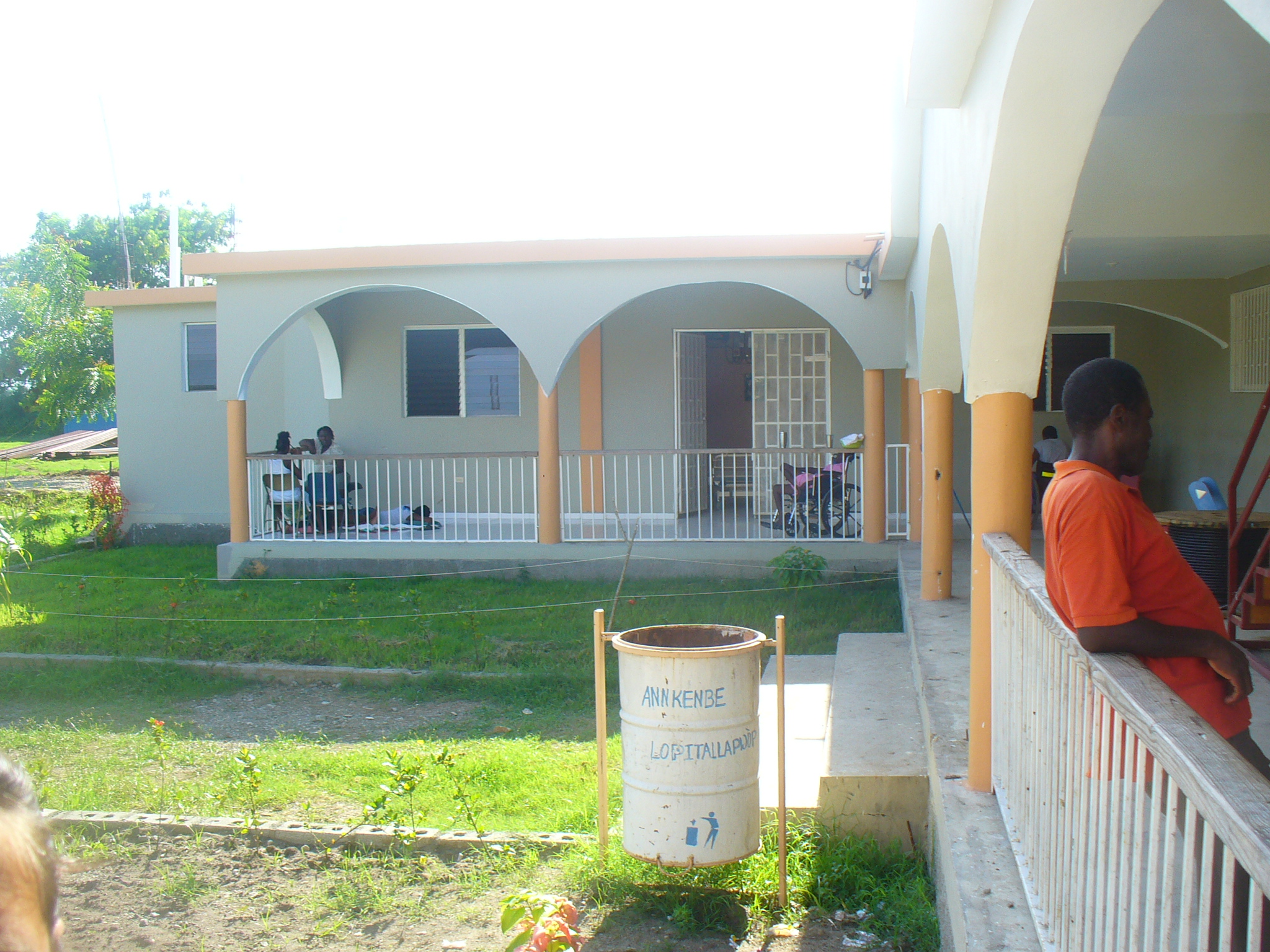 erson from Konbit Sante. Carwyn and Reninca, a  young couple from the UK have established a mini hospital that is amazing. Powered by solar panels, they have a spinal cord injury unit and are building a large physical therapy building to treat spinal cord and amputee patients.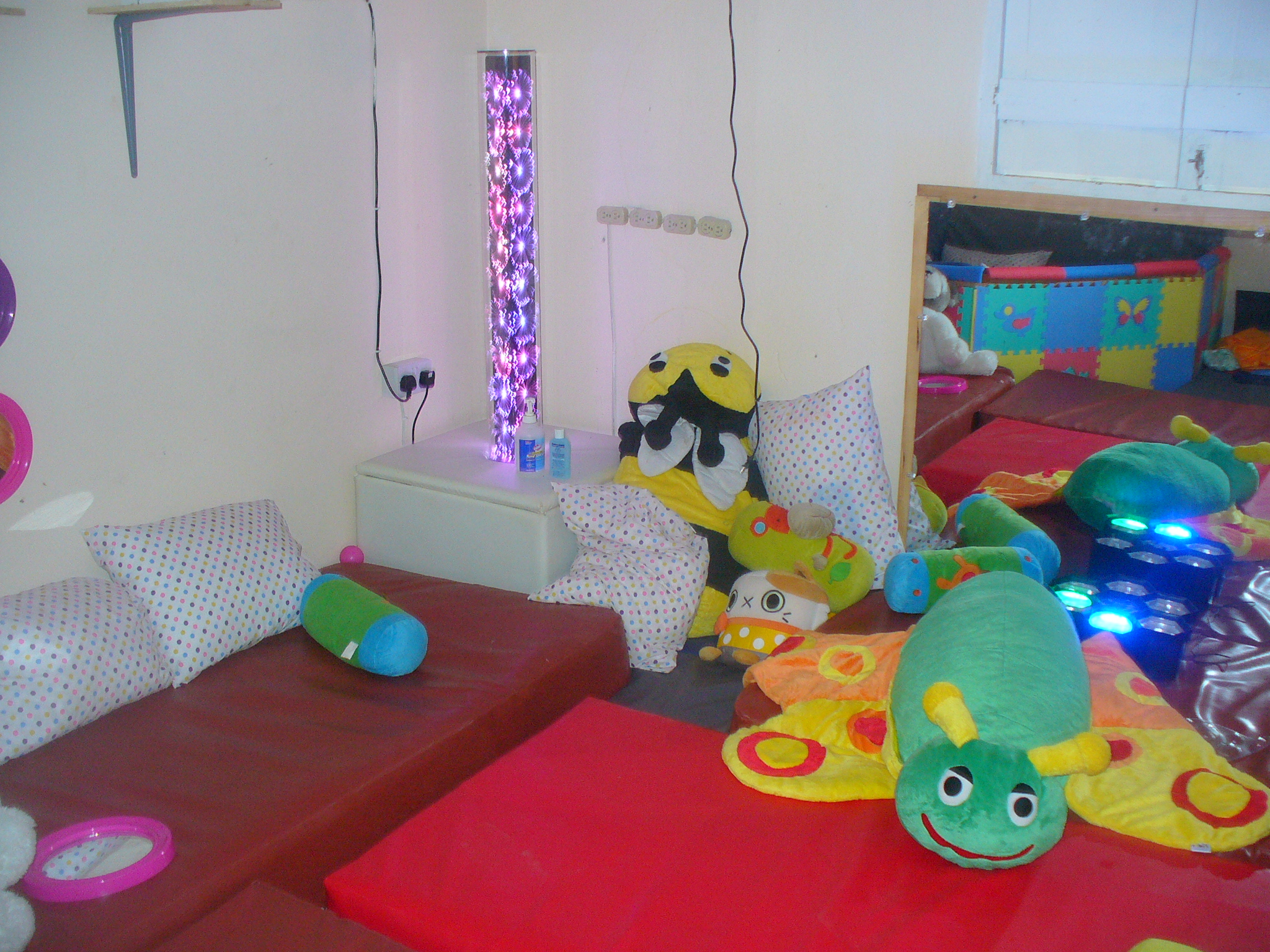 They have a center for children with cerebral palsy that would rival any of our centers here. They are almost done with a maternity center which will include a neonatal unit. This is all staffed by Haitian medical professionals. They have also built a volunteer village that can house volunteers for about $30 a day. This would offer a convenient and affordable place for volunteers to stay who might want to work there and at other clinics in CAP such as Shada Clinic.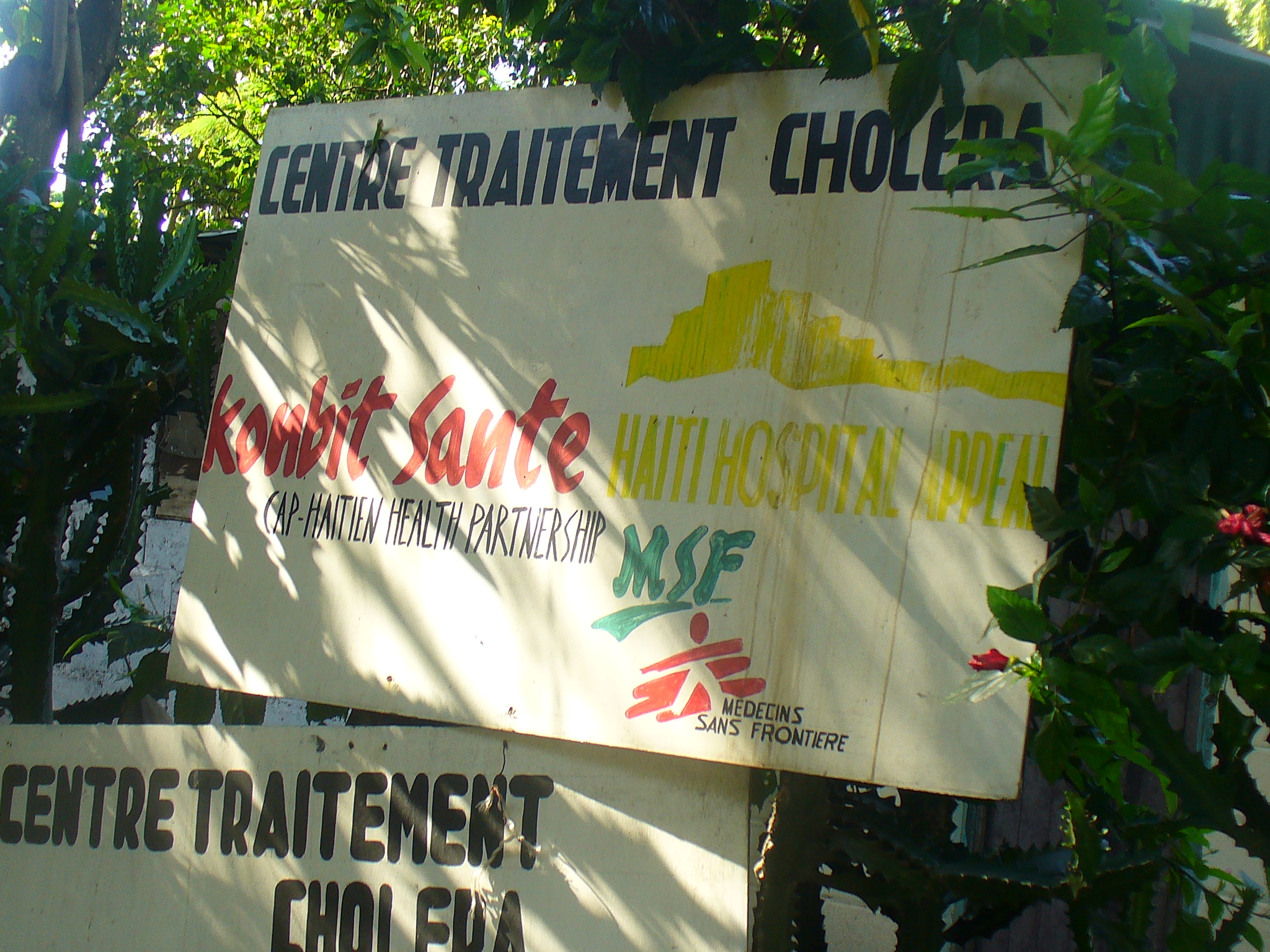 Cholera Center: While there, Judy and I also toured one of the remaining cholera centers staffed by MSSP.
Other Projects: We visited the school and delivered school supplies donated by a school in Orange NJ that has a large Haitian student population. These included paper, markers, pens, and pencils, as well as jump ropes and stickers.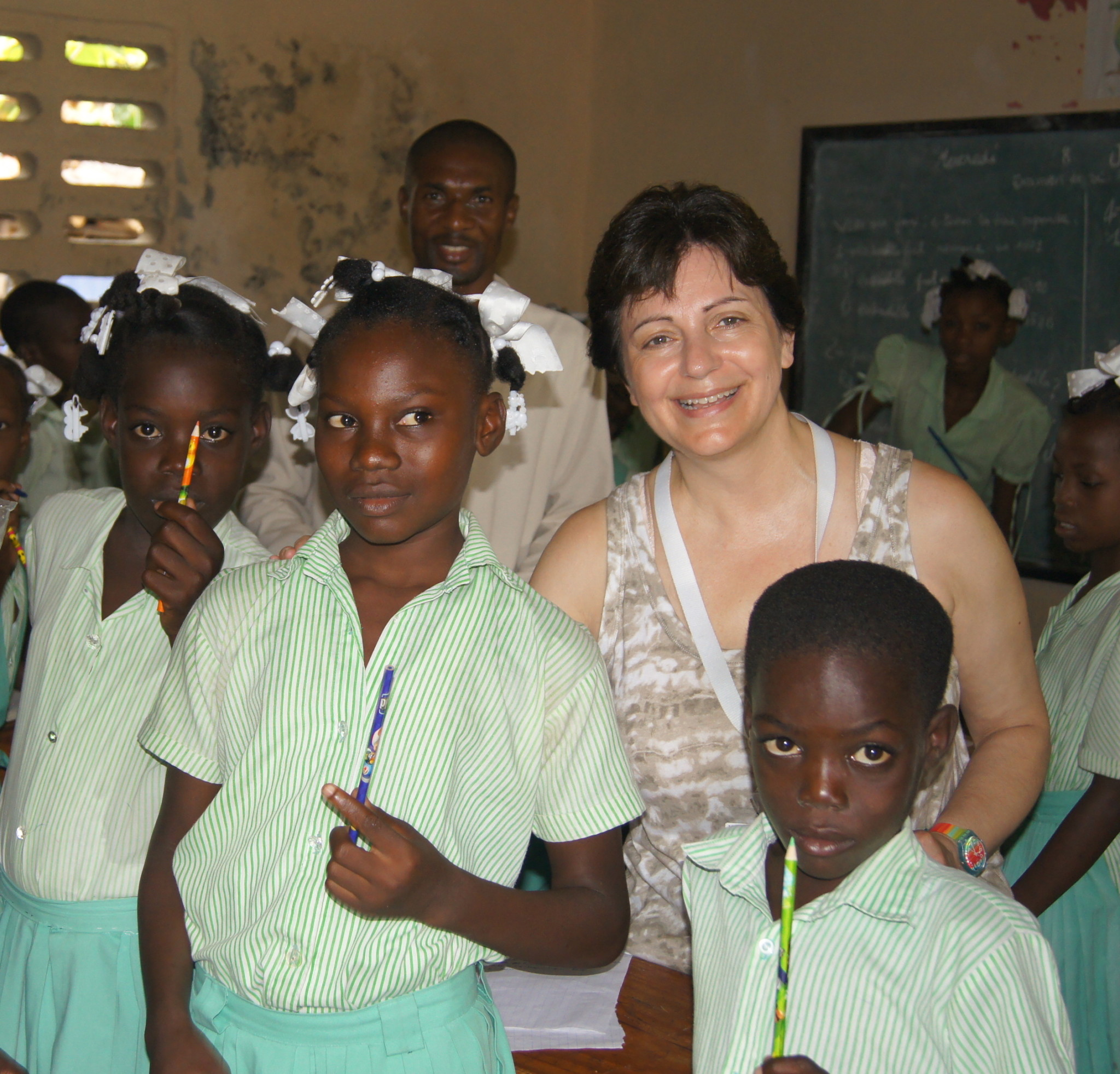 Clothing donation: We left several bags of donated clothing to be distributed to the children of Bod me Limbe and saved half of the clothing for the children of Shada.
Recreational: We met with the soccer league that arranges games between the villages and donated several soccer balls and a regulation net that Dr. Kairam and his brother brought from the soccer league in Summit NJ. We left three balls at HVH for the local kids under the supervision of Santos. They were also used by the staff and translators in the evenings as they played vigorous games on the beach.