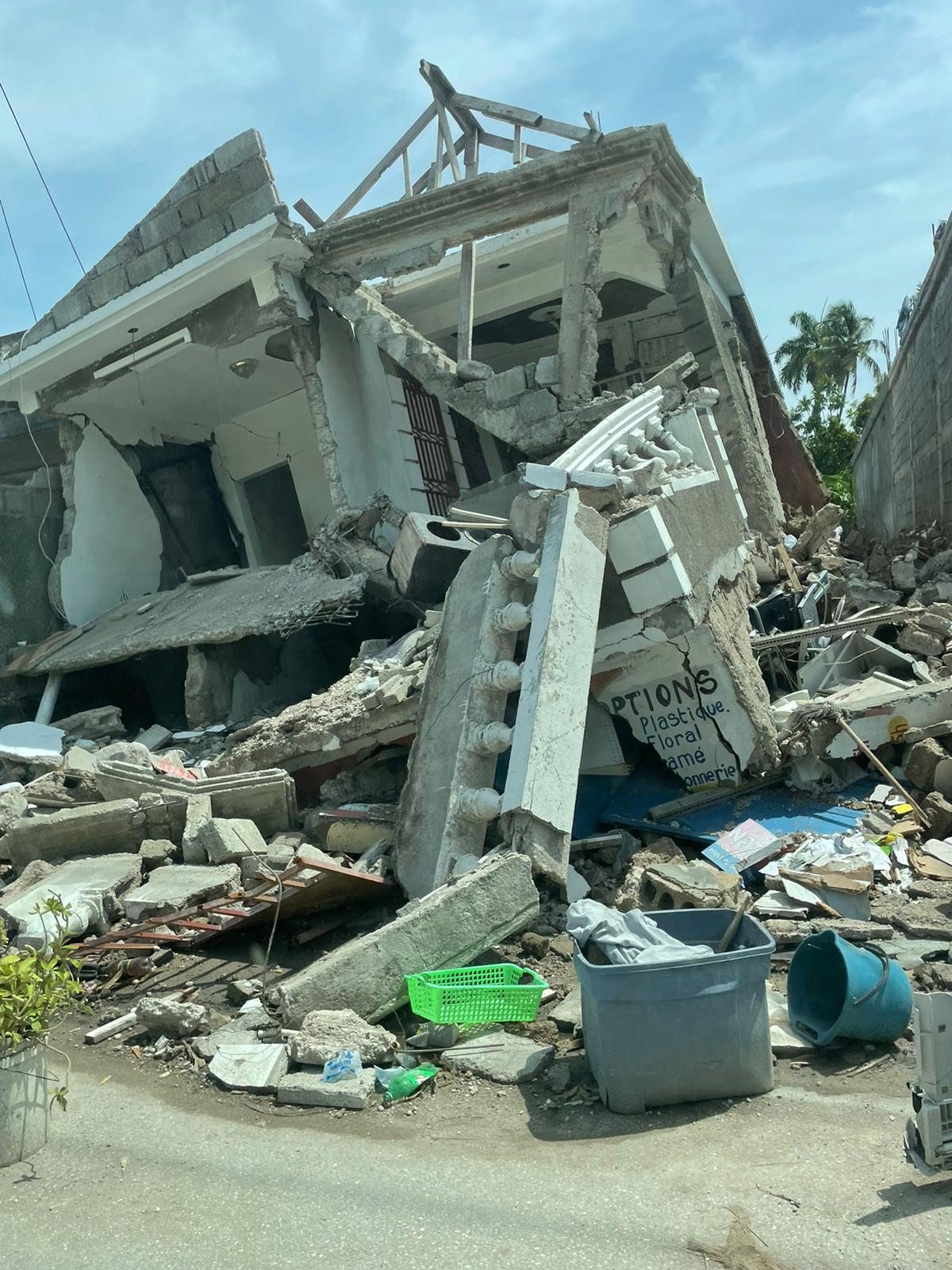 HAITI AFTER THE RECENT EARTHQUAKE: HANDS UP FOR HAITI'S RESPONSE TO THE HUMANITARIAN CRISIS
The extensive devastation caused by the 7.2 magnitude earthquake that hit the south of Haiti last week, compounded by extensive flooding from Tropical Storm Grace, has turned out to be much worse than originally feared. At least 2,200 people were killed and more than 12,000 injured in the quake, a number expected to rise as more communities are reached. In an area that is home to about 1.5 million people, nearly 53,000 houses have been reduced to rubble, roads are blocked or washed away, farmlands destroyed, and water sources are at high risk of contamination. Hospitals and clinics, which themselves sustained massive damage, are still receiving large numbers of injured. Tens of thousands of people have been displaced.
Thankful that our clinics and staff in the north were spared, HUFH's response to the devastation caused to Haiti's south by the quake is two-pronged and simple:
1. provide direct help to organizations in the affected areas in the south, and
2. prepare for increased need in the north where HUFH works.
Helping the survivors in the south:
Providing Direct Help to the South: Using funds raised through our emergency Disaster Relief Appeal, Hands Up for Haiti is providing direct financial aid to Second Mile Haiti and the Afya Foundation, and we continue to explore opportunities to support trusted partners in the south who share our mission and vision.
Second Mile Haiti, based in the north of Haiti, is an organization with whom we have worked for years to address childhood malnutrition. We are supporting Second Mile as they send thousands of dollars worth of desperately needed supplies and medical equipment to organizations based in the earthquake zone, all purchased in Haiti.
Based in the US, AFYA is committed to supporting Haiti's healthcare infrastructure and for over a decade has partnered with HUFH to secure medical supplies and help transport them to Haiti. Medical providers throughout the affected region sent AFYA their growing list of medical supply needs and they have responded with flights filled with everything from gloves and PPE to IV fluids and equipment.
Samson Desamour, one of HUFH's original in-country leaders and an AFYA volunteer, picked up the shipment in Haiti and brought the supplies to Les Cayes, one of the most damaged cities, earlier this week. Samson remains there to help, because, as he says, "It's hard to see my brothers and sisters are suffering. There are so many people that are helping on the ground, but the need is enormous."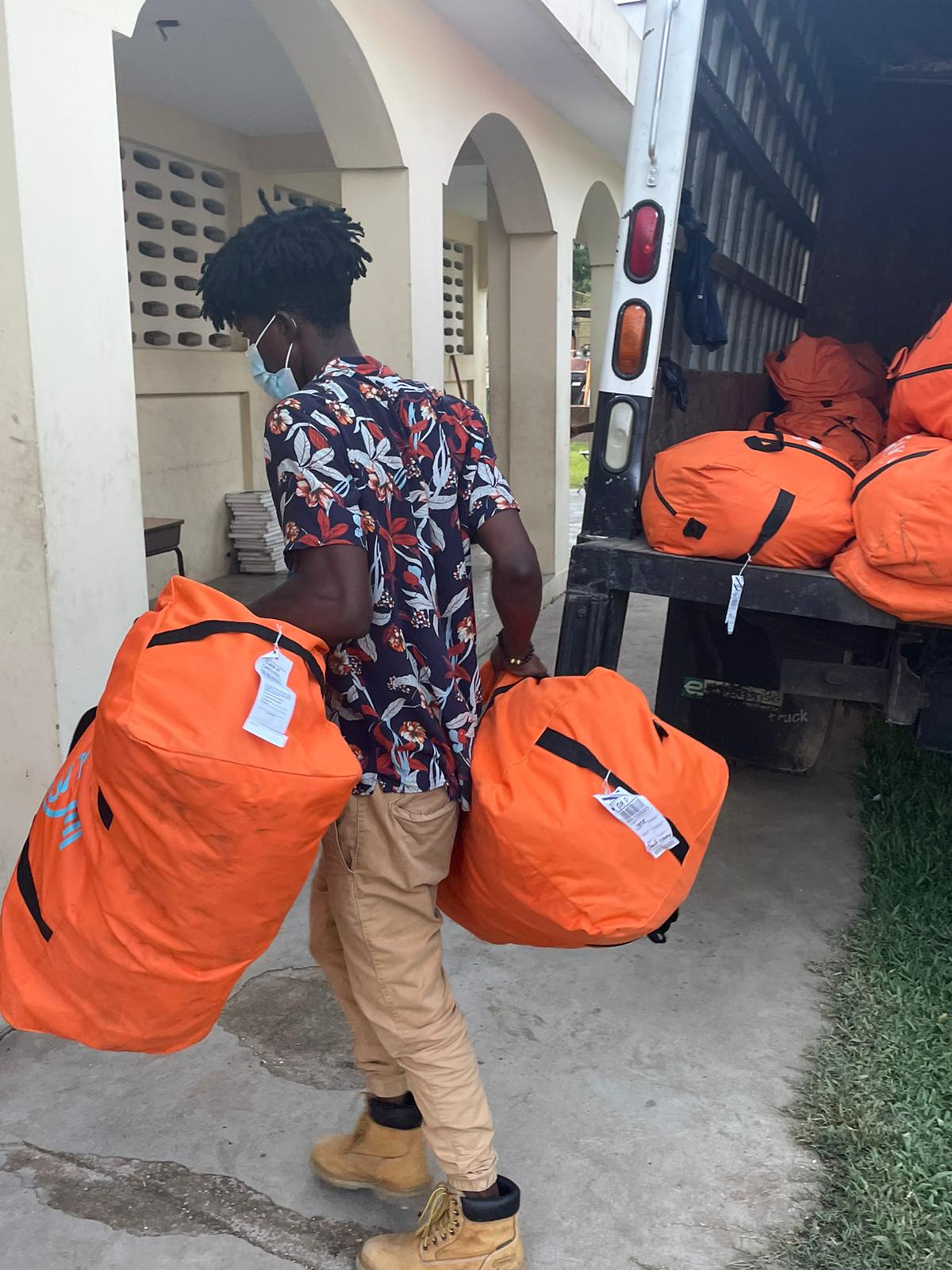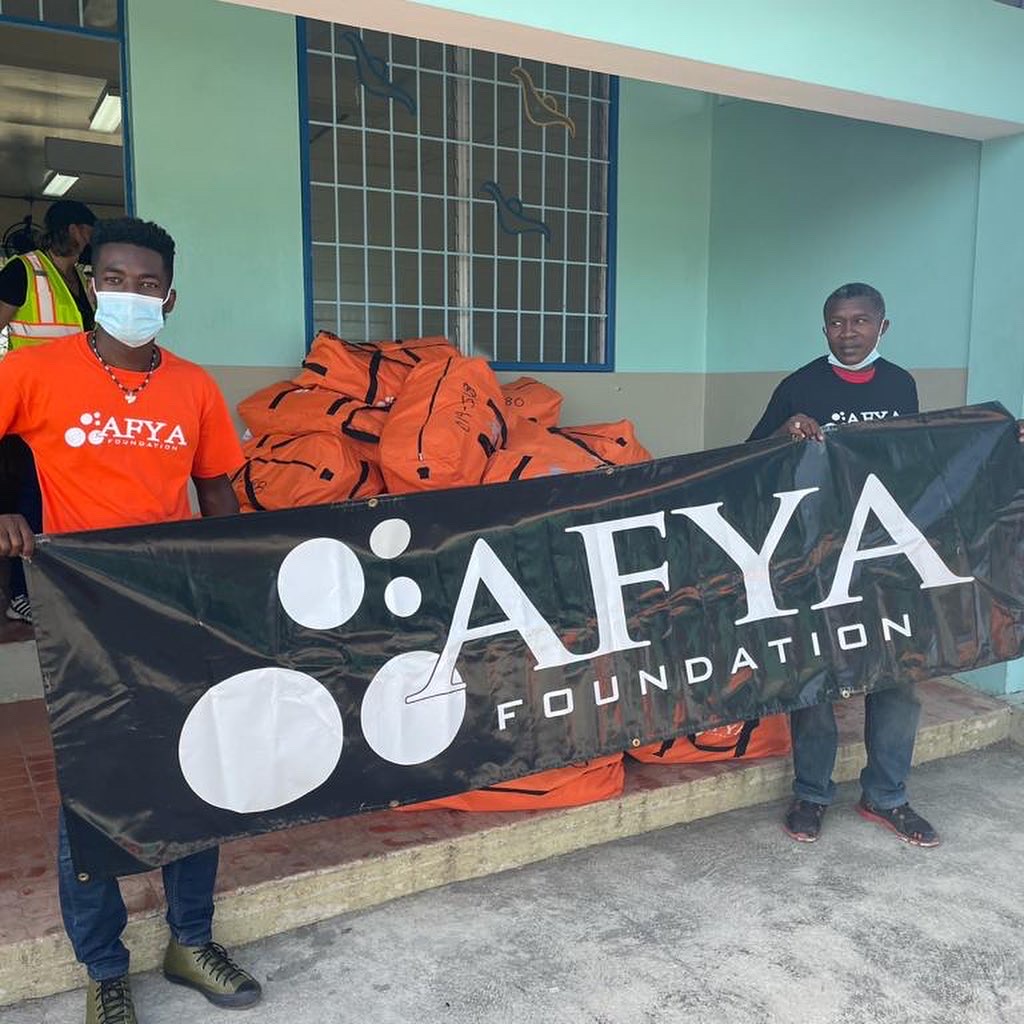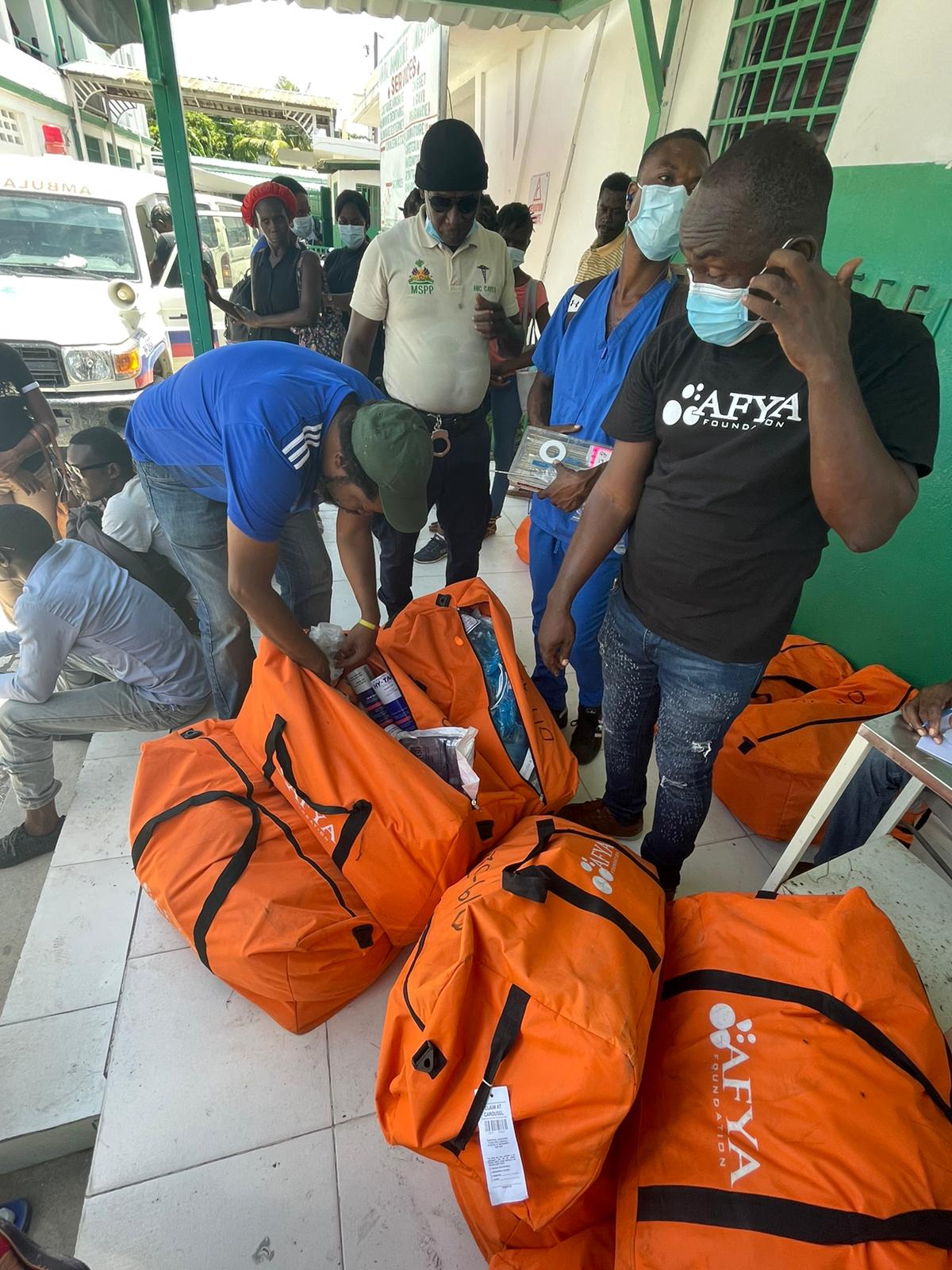 To view more on-the-ground reporting from Samson on TV news, click here.
Our in-country staff is also joining the relief effort. Fritznel Jean, HUFH's in-country Assistant Executive Director, and a member of the Cap Haitien chapter of Rotary International, is working with the Rotary to coordinate direct relief to those suffering in the south. Fritznel explains: "The population of Les Cayes is in great difficulty. Hospitals are overflowing, many deaths not yet counted, dozens of houses completely collapsed. The survivors still roam the streets in fear of going back inside the houses that are still standing."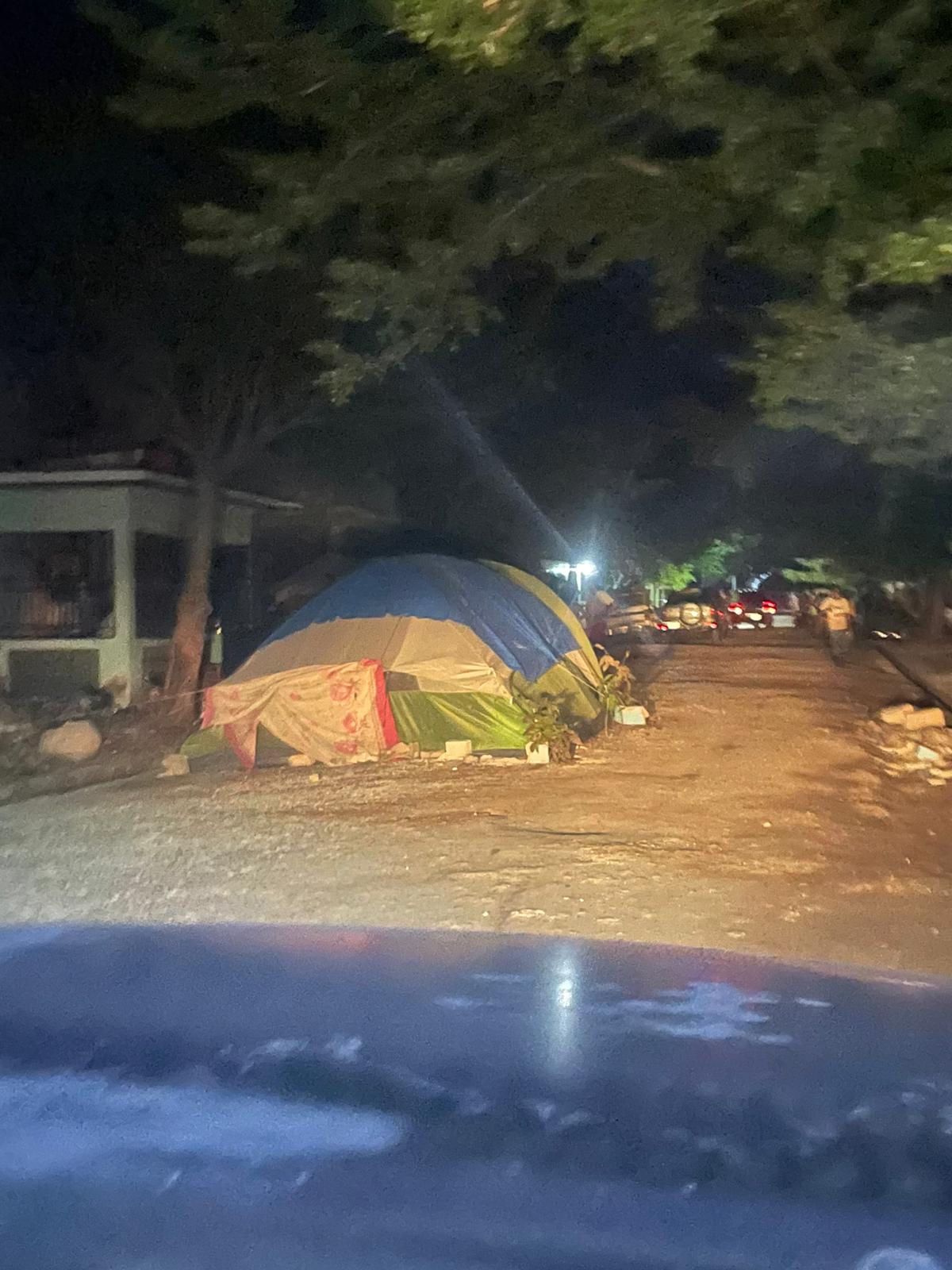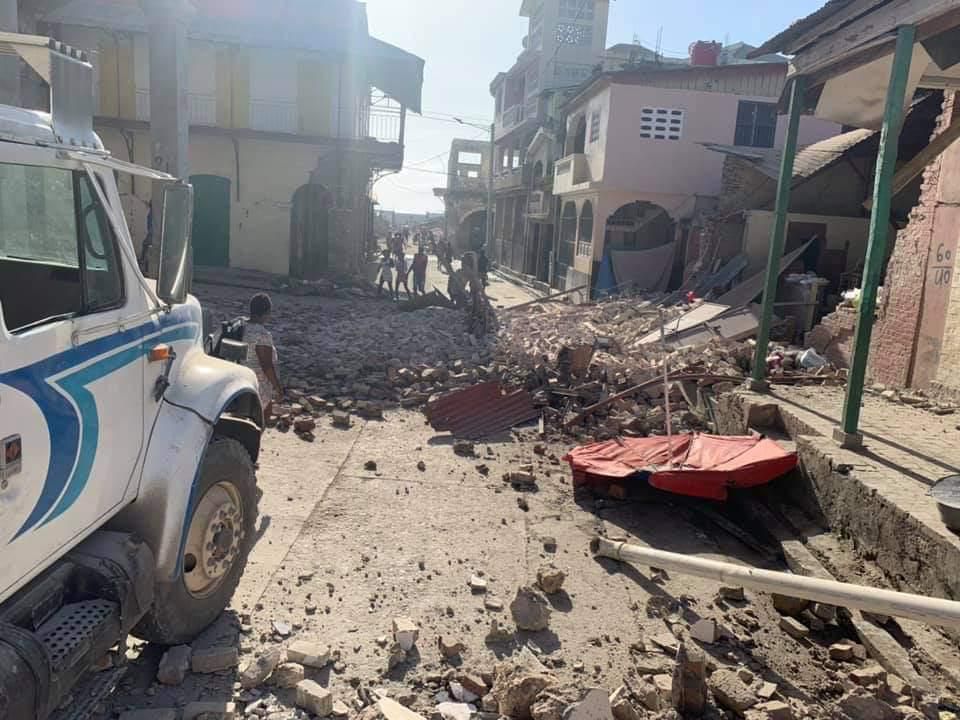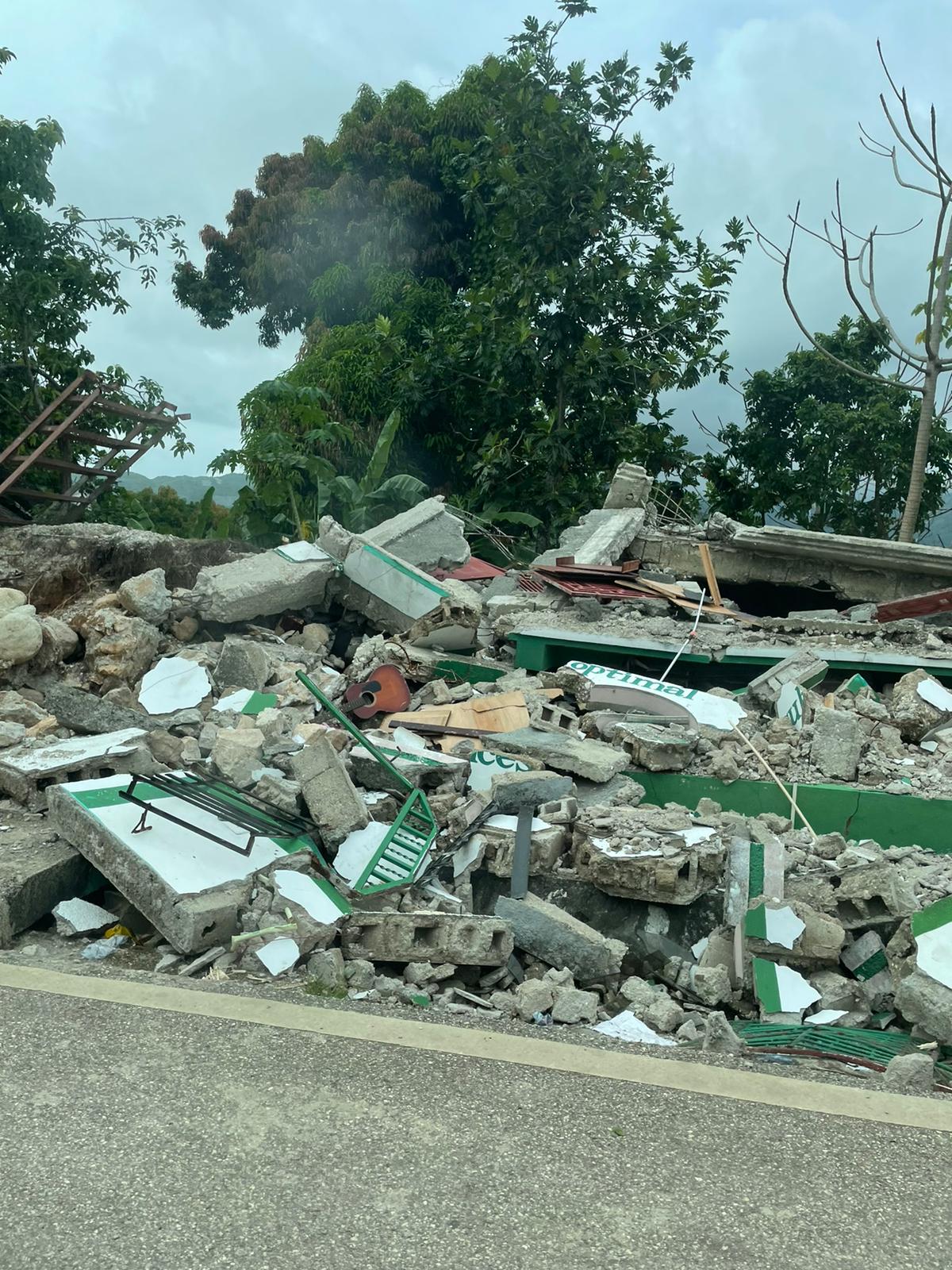 Next steps: As a member of the Haiti Health Network of medical organizations and hospitals, we are informed in real time where acute medical support is needed, and we will continue to choose as our partners those who are most experienced and best placed to make sure aid gets to the right places in the right way.
Please help us save lives as we strengthen our programs in the north.
Fortifying our programs in the North: Disasters have as many aftershocks as an earthquake and this one is no different. Today, our team on the ground is beginning to see people arrive seeking shelter and help from family members. Our staff is prepared to expand our programs to meet those needs in the communities that we serve. We are also ready to help with our partner hospitals in the north.
The severe food shortage has worsened: According to UNICEF, severe acute childhood malnutrition in Haiti is expected to more than double this year from the already high rate of 1 in 5 children. There has been extensive loss of crops, supply chain disruptions, and difficulty transporting food. This is adding to the ongoing problem with food insecurity which is affecting every area of Haiti. Our team is prepared and our malnutrition program - for children and pregnant women - remains up and running despite all the recent challenges.
THANKS TO YOUR CONTINUED SUPPORT, OUR WORK CONTINUES UNINTERRUPTED.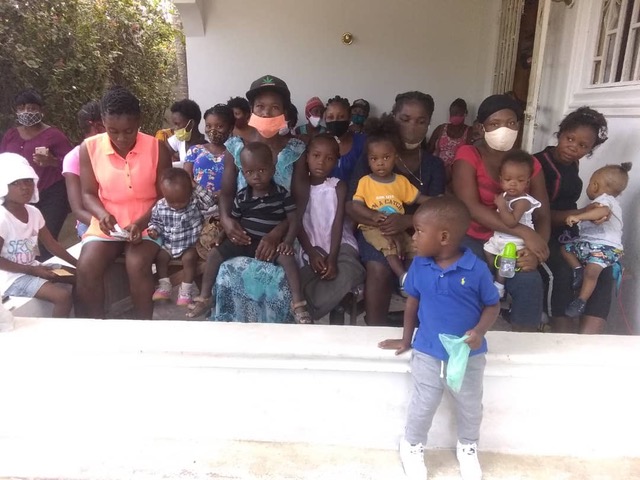 Our pledge to our donors:
We will ensure that your donation dollars go directly to trusted partners to provide direct aid to victims of the earthquake and to our programs for those who are seeking our help in the north.
TO DONATE TO OUR DISASTER RELIEF FUND, PLEASE CLICK HERE.
Mesi anpil - Thank you very much for all your support.
DUE TO THE GENEROSITY OF OUR BOARD OF DIRECTORS, WHO UNDERWRITE OUR ADMINISTRATIVE EXPENSES, ALMOST EVERY CENT OF EVERY DOLLAR DONATED GOES DIRECTLY TO HELPING CHILDREN, MOTHERS, AND FAMILILIES THROUGH OUR MEDICAL PROGRAMS.
For more information on what we do and how you can help, please visit our website at: www.handsupforhaiti.org