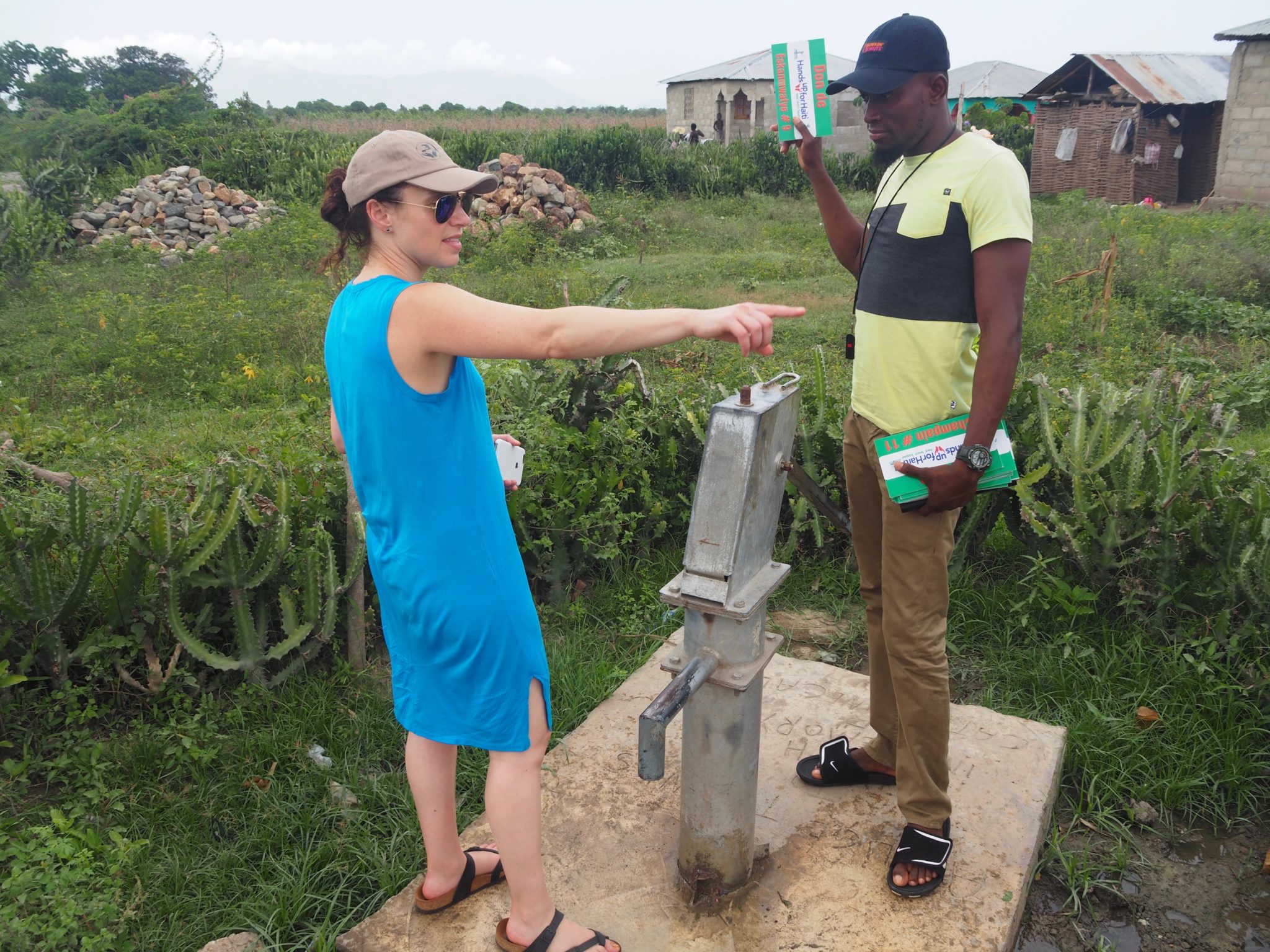 Dr. Allison Platt, Hands Up for Haiti's president and a pediatrician in private practice, has been selected as an honoree by a panel of experts for the sixth annual Doctors of Distinction Awards in Westchester County. This award recognizes health care leaders for their outstanding dedication and commitment to medicine that impact our community each and every day – "Doctors who go beyond the diagnosis." Allison has been judged as the best in the "No land too far category."
Allison was well-chosen for this award — for the work she does as a pediatrician, for the inspiration that she imparts to young doctors in training to give of themselves beyond the boundaries of the US, and most notably for her medical humanitarian work in Haiti.
Away from her office, Allison serves as President of Hands Up for Haiti, working to further HUFH's mission to provide lifesaving healthcare to the most sick and impoverished people of Northern Haiti. As President, she raises awareness of how impactful it is to be a member of a grass roots organization like Hands Up for Haiti that facilitates profound and positive changes in the communities that we serve. To this end, she travels to Haiti as a volunteer trip leader, working alongside her Haitian colleagues to deliver direct care to thousands of children and their families. Understanding how vital clean water is to the prevention of disease, Allison is also the co-Program Leader of HUFH's Community Water Project, a program that has built 13 wells to date, providing clean water to multiple local communities and thousands of Haitian families.
She works tirelessly with our team in the US and Haiti to help make HUFH's vision a reality: Haitian Run + Haitian Led = Lifesaving Programs that Build a Better Future.
Allison is most proud of delivering support to members of the Haitian medical staff and providing them with education, equipment, and funding. She believes that the community-based approach is a model for other organizations trying to tackle the problem of setting up and maintaining sustainable health programs.
Closer to home, Dr. Platt has been a pediatrician in private practice for the past 13 years in Mt. Kisco, NY as part of CareMount Medical. On a day-to-day basis, she provides preventative and comprehensive care for infants, children, adolescents and young adults from birth to 21 years of age. Helping to mentor and inspire the next generation of physicians, Allison is also the Clerkship director for the New York Medical College Longitudinal Integrative Clerkship and a preceptor for their medical students.
Dr. Platt has been consistently named one of the "Best Doctors in America" since 2011. Additionally, she has been included in New York Magazine's Best Doctors 2019 issue and previously named one of the Top Doctors – Westchester Magazine 2018 and 2018 Exceptional Women in Medicine.
Looking ahead, Allison hopes to continue working towards a brighter and healthier future for children and their families regardless of where they are born in the world.
Congratulations to our very own Doctor of Distinction!