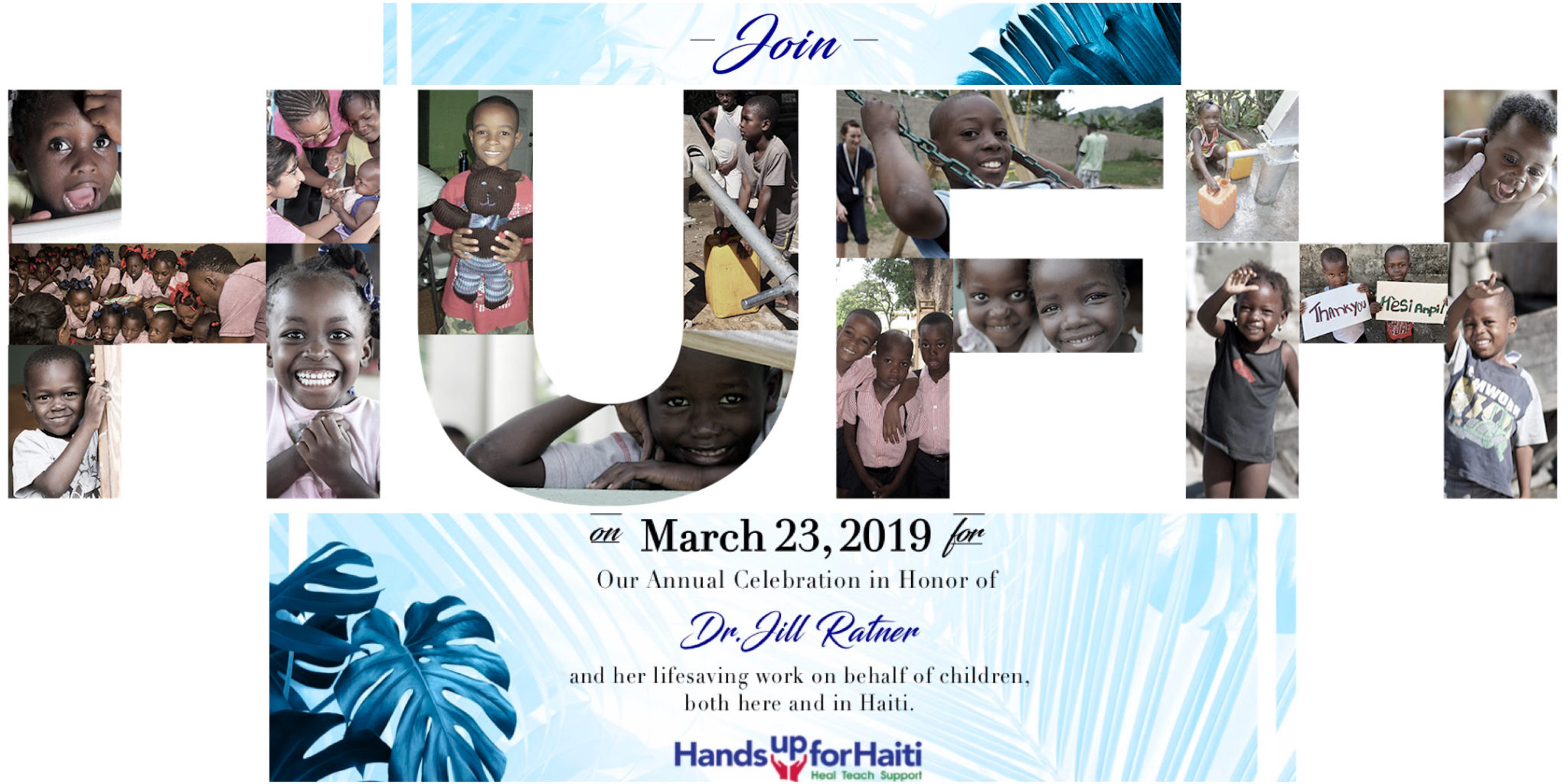 EVENT SPONSORS & CHAMPIONS FOR CHILDREN
Pediatric Outreach Champions:
     

Dr. Jill Ratner & Mr. Joel Rosenberg

       




    Dr. Mary Ann LoFrumento & Mr. John Hallacy

Dr. Allison Platt & Mr. Matthew Rothfleisch

Dr. Wendy Marx & Dr. David Yasgur
Heavyweight Event Sponsors:
Steve & Joanna Ratner

:
"We believe the work you guys are doing is fantastic, and we are excited to see the organization evolve into a supporting role for local health care workers in Haiti."
Premium Event Sponsors:
Terry Newman & David Rubin

:
"We are very impressed by the work and impact of HUFH."
Fighting Malnutrition Champions:
Community Water Well Champions:
     

Dr. Traci Toll-Griffin & Mr. Loren Griffin, Amanda & Alexandra

     

Helping Babies Survive Champions:
Mrs. Helen Ratner


Tom & Debbie Lacy

Mark & Jessica Nogueira




"Jill, Thanks for all that you have done. You are an inspiration!"

The Slomsky Family

Doug & Maripat Alpuche




"New York Medical College is pleased to support HUFH and congratulate Dr. Jill Ratner—both who share NYMC's staunch commitment to improving access to healthcare for underserved and vulnerable populations throughout the world."
Teach Champions for Children:
Dr. Fran Cogen

:
"In honor of Dr. Jill Ratner, a true champion for children - in celebration of the creation and success of HUFH!"

Dr. Warren & Dr. Beth Bromberg

:
"Congratulations on making your dream a reality!"

Cynthia Dickter Shapira

:
"Congratulations Jill on your lifetime of humanitarian work and especially for your deep commitment and service to the community in Haiti. You are an inspiration!"

Barney Softness, MD,  West End Pediatrics, PC


"Congratulations Jill on this wonderful honor and thank you for all your great work over the years for the people of Haiti."




Drs. Adina and Jeff Keller


"Jill, congratulations on the great work you are doing!"

Lynn Elting Siegel
Executive Career Coach & Strategist
Support Champions for Children:
Dr. Unjeria Jackson & Mr. Larry Thompson

Dr. Marilyn & Dr. Glenn Jacobowitz

Allen & Annmarie Westermann

Dr. Matthew Kane & Dr. Ann Markes

Dr. Marvin & Dr. Judith Platt
Hope Champions for Children:
Kim Sommer

:
"Jill, you have been a dear friend and inspiration to me for 45 years. Congratulations on your incredible accomplishments."

Dr. Marc & Randi Childs

:
"Well-deserved honor. We are in awe of you!"

Dr. David & Mrs. Amy Pollack

Karen & Jay Schecter

Kevin & Adrian Kalikow:
"You make this world a better place! Thank you!"

Dr. Andrea Lotze

Rich & Lorna Morel

Dawn, Jon & Julia Preston

Dr. Garve Rene

Dr. Audrey Birnbaum

Dr. Barbara Strassberg & Dr. Carlyn Oppedisano

Alan, Susan, Paul & Ashley Erlick

Stacey Simenski